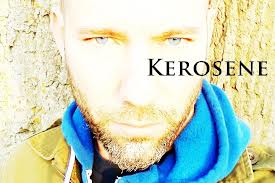 The one thing I was looking forward to, more than anything, this spring was the return of tender green leaves and sweet softly scented blossoms. Though Mother Nature may be dragging her feet when it comes to bringing the green, perfumer John Pegg of House of Kerosene is right on time with the release of his ninth scent Pretty Machine. I can still remember the first Kerosene video review I saw on YouTube some four years ago. He was sitting in his garage, perfume bottles lining a metal shelf and he was sipping wine and just talking softly about a cologne and I was very impressed with this guy for his no nonsense observations and his relaxed and casual demeanor. It gives me great joy to see his catalog growing, and his art and popularity as well. The true beauty here is he's still just good 'ole John Pegg, and this perfume is, like him, soft-spoken and truly lovely.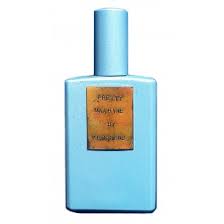 After some pretty heavy hitters (ie: R'oud Elements, Copper Skies and Fields of Rubus) it is good to see (and sniff) that Kerosene's soft-spoken side shines through in this, as it reminds us that a gorgeous perfume does not have to be bombastic, too complex or insanely heavy. I often wax rather poetic when a fragrance moves me; yet tend to be a bit skeptical of perfume descriptions and notes overly romanticized in press releases. Here though I can honestly say the website's description of "sitting underneath a linden tree in full bloom in the heart of spring" rings very true. I have many linden fragrances; but none capture this wonderful aroma as poignantly as this fragrance.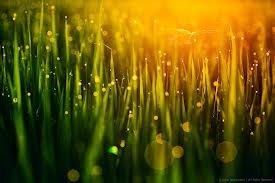 Rice Field Sunrise by Jason Weddington
Lemon, lime and bergamot create a spectacular opening. It is invigorating and sheer. It sparkles like sun reflected in the dew. It has the tartness of lemon and the fresh juicy greenness of lime, but the bergamot rounds it out and softens it. It is not overly citric; in fact, it has just the right amount of citrus to it. It is more like a citrus-kissed green floral scent. Where most citruses present warm zesty or juicy, like summer sun, Pretty Machine captures the still sunny, yet slightly cooler, vibe of spring. It manages to radiate a clear brightness and recreate the warmer air with nuances of tender shoots and first blossoms.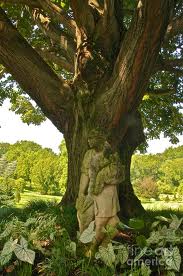 Under the Sunny Linden by Brian Varvarigos
With whispers of sunny citrus still lingering like the warmth of a spring day, flowers begin to peek out here and there. First tender orange blossoms and neroli emerge, warm soft and powdery. As linden joins the dance, it adds that uniquely warm green flowery aroma kissed with lime. Many linden scents (especially those that contain the absolute) can be intense, to say the least. Some can be downright heavy and cover you in petals with a darker green even woody aspect. This delicate fragrance is as tender and refreshing as a vernal breeze, rich with new budding flowers, yet never blows too roughly or too harshly.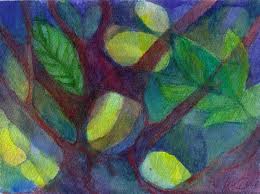 Spring Breeze by Keri Irvine
Along with the citrus blossoms and the heavenly linden (truly the star of the show) this also contains rose and jasmine. They play more of a supporting role, adding their softer floral qualities, yet remaining aloof and quiet while the younger ladies frolic. Jasmine adds some depth and silken softness with a hint of the indolic and rose lends more of its fresh fruity green side. Citrus notes tend to fizzle and fade, in most scents, as the heart begins to "beat" and it heads for the dry down. Miraculously, John has managed to mesh the citricity of the opening notes to the tender and elegant blossoms and this remains unisex. If you told me that a scent with FIVE flowers (two of which were rose & jasmine) was unisex, I would have a hard time believing it. Kerosene has. The lift and zest of the fruits takes the girly edges off the flowers and the flowers seem to be energizing and sustaining the clear opening. The result is truly sigh and swoon inducing.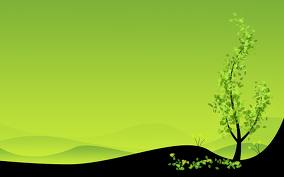 The name of this scent (before seeing the note list, press release OR smelling it) made me think of metal, electricity and technology. Nothing could be further from the truth! Pretty Machine goes in a new direction for this perfumer. It takes sharp zesty citruses and unites them with some pretty intense floral notes yet comes across effortless and extremely sheer and delicate…and lasts! The ultimate finish of vetiver (grassy rather than smoky or woody) and a hint of sublime (nowhere near "generic") white musk adds just the earthy grounding it needs, as it lays gently on the skin. I cannot imagine anyone not liking this scent, unless they are allergic to linden of course, and it is fit for men or women and though it captures spring (in all its new and fresh beauty) it would do well in summer, as it is not overpowering. It will also be a perfect scent for the middle of winter, when one misses the leaves and warmth of summer.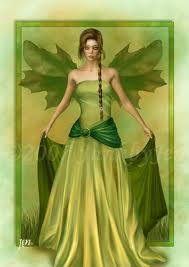 Spring Goddess by JEN
Spring lasts three months, just like the other three seasons do. It (to me) seems to be gone all too soon. The presence of this perfume is amazing. It is so light, with very soft projection, yet lasts so long. Sometimes I have to struggle to smell it, or press wrist to nose, but when I do…it's simply amazing! Dabbing it on is more of a personal pleasure. Spraying it on, its presence is even more pronounced and everyone I had smell this smiled. Whether spring is truly where you are or not, if you truly want a breath of fresh (perfumed) air, you have to try this. Sillage: soft to average. Longevity: great, for a citric floral.
Disclosure: Review based on a generous sample sent to me by House of Kerosene.
Thanks to John Pegg and the House of Kerosene we have a draw for a sample set of all nine Kerosene fragrances in a tin autographed by the perfumer himself. To be eligible leave a comment on which Kerosene fragrance is your favorite or you think would be your favorite. This is a worldwide draw and it ends on April 27, 2013.
NOTE: CAFLEUREBON AND THE SPONSOR CANNOT BE RESPONSIBLE FOR COUNTRY RESTRICTIONS THAT MAY RESULT IN CONFISCATION OF PERFUME SHIPPED OVERSEAS.
We announce the winners only on site and on our Facebook page, so Like Cafleurebon and use our RSS option…or your dream prize will be just spilled perfume.
–John Reasinger, Senior Editor