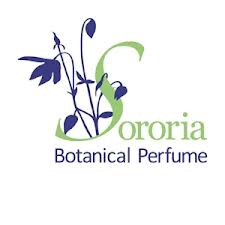 Joyce Noerr has just added two new scents to her Sororia Organics line, and they are lovely. Often times when one hears the words "natural" or "organic" they shy away, thinking they will not be as good as niche or even designer scents. I am here to tell you such preconceived notions are ridiculous and unfair (in my humble opinion) to both the perfumer and yourself. Many natural perfumes smell wonderful and even last for a long time, but so many have a commonality to them that is hard to get past. Either the carrier fluid (ethanol, etc.) or certain key elements can smell the same or at least very similar. These perfumes are all natural, organic and each one is unique and different.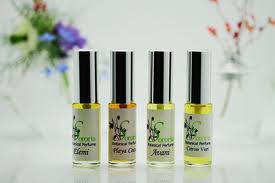 One of the things that impresses me the most about perfumes like these is that they are actually made with pieces of Nature in them, while many of the scents we wear and love are actually synthetic impressions of these things. This can be confusing to the nose when we smell the "real things" because we often don't recognize them, fooled as we have been by the magic of modern chemistry. Some natural perfumes come at you all at once and take time to separate and calm down and reveal their true beauty. These perfumes, on the other hand, unfurl slowly like the beautiful flowers they came from and exude truly elegant aromas.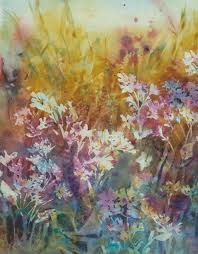 Wildflowers in Hidden Places by Rose Evenson
Dulcet Flora (sweet flowers) is one of the very best natural floral perfumes I have ever smelled. The dictionary defines dulcet as generally pleasing and sweet. When first applying this to skin, I was amazed at the soft and silky stream of floral notes that came at me. Each successive sniff revealed a little more of the bouquet to my nose and sometimes it was just a delicious harmony of flowers floating all around me. The opening is smooth and soft thanks to a well-balanced blend of lavender's clean woody aura and mimosa's warm soft sunny pompoms.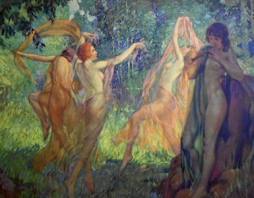 Four Nymphs Dancing by Louis F. Berneker
The heart of this gorgeous creature reads like a "who's who" of flowers; yet this does not come off with that flower shop vibe so many perfumes that try and capture floral beauty do. Tropical ylang ylang, soft pink lotus, heady rose and sensual jasmine weave and swirl around each other like nymphs dancing nude and unashamed. Geraniums add a spicy arid quality that keeps the others from getting out of hand (or too feminine) and the surprise guest star of this perfume is Nigella Damascena (also called "love in the mist" or "ragged lady") a wildflower that is actually in the buttercup family.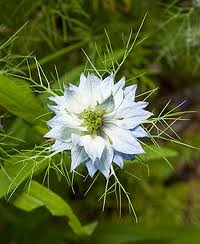 One of the things that really impressed me about this perfume was its creamy quality. This scent is the perfumed equivalent of clotted cream-it's smooth, sweet and so very delicious! Without smelling like you rolled in a flower bed, it allows you to trail soft and demure tones of power flowers at a respectable volume and will get noticed without announcing you before you turn the corner.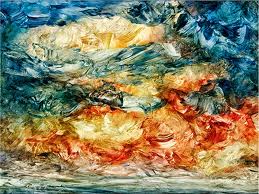 Burning Thunder 1 by Khamran Khavani
The ultimate dry down is oriental but not in the usual way. Rock rose (cistus, source of labdanum) and vanilla make this comfy as celery seed keeps it verdant and invigorating. Artisanal tinctures of coconut, orris, lilac, strawberries and chocolate have been added and the result is neither as gourmand nor as floral-fruity as you might imagine. No matter what stage it is in, it's magnificent and (despite the lengthy list of ingredients) it comes off very effortlessly casual and naturally beautiful. Sillage: good. Longevity: slightly above average.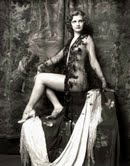 Tamani (desire in Hindi) is actually a perfumed roll-on in a base of organic moringa oil. Most scents have an opening that is lighter or fresh, then some heart notes to set the stage before drying down to the final scent on your skin. This perfume cuts right to the chase, as it were, and is very powerful! Pink grapefruit gives a flash of something refreshing and intense before the rosewood's clean almost soapy woodiness pervades and stays put. I see why it is named what it is.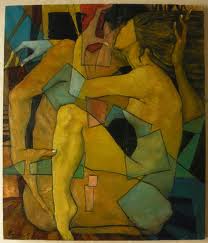 Desire (2010) by Harutyan Gulamir Kachatyran
Neroli, with all its powdery muskiness and glory, collides with jasmine, voluptuous and sultry, and the result is amazingly stimulating, titillating and aphrodisiac. This is not the smell of sex and skin here. This is the scent that lingers in the air in that first split second you lock eyes with someone and somehow you just know. This is the smell of blood pumping faster, heart overflowing and brain overwhelmed. In the midst of this almost erotic coalescing of petals, there is also something soft silken and almost lost in the fray. That, my friends, is desire! Not lust or fulfilling it…but that soft glow that makes you feel alive, that is what Joyce Noerr captures here with nothing but flowers. Sensual yet sensible, this begins to wane greener darker and more ephemeral.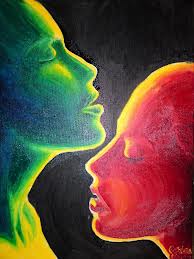 Love & Desire by Corina Zone
The flowers linger on in the ultimate finish, but the general tone is one of smoky grassiness and skanky earthiness. I, personally, cannot think of a better ending to something dedicated to and celebrating desire. From applying its gold silken drops that simply melt into your skin, throughout the entire time I was wearing it and even in its final whispers of scent (hours later), this perfume was enchanting! I can't imagine this scent (even though it is rather potent, at first) offending anyone. It is not exactly what I would call an "incense" perfume; although, it's scent smolders and warms. It has a pleasant woody aspect throughout without seeming too "manly man" and also exalts the delicate beauty and primal strength of flowers. Smashing! Sillage: good. Longevity: Very good.
Disclosure: Reviews based on samples sent to me by Sororia Organics.
Thanks to Sororia Organics we have a reader's choice draw for,our US readers ONLY, either a 9.5mL edp spray of Dulcet Flora or a 0.5 oz roll-on of Tamani perfume oil. To be eligible leave a comment on which one you would like to win. The draw will end on March 9, 2013.
We announce the winners only on site and on our Facebook page, so Like Cafleurebon and use our RSS option…or your dream prize will be just spilled perfume.
-John Reasinger, Editor