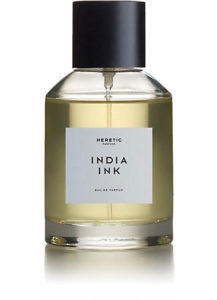 Douglas Little, a NYC based natural perfumer has accomplished what many niche fragrance brands dream of…placement at Barney's NY. His new line of perfume is called HERETIC PARFUM, which was named to reinforce that he does not conform to the idea that fragrance should be mass produced and engineered to smell the same on everyone. Why Naturals? According to Douglas Little, "Synthetic fragrances tend to be one-dimensional and camouflage, where naturals are multifaceted, conveying aspects of their own origins…bonding and evolving with the skin; creating a unique, olfactory signature scent".
HERETIC PARFUMS are 100% natural, artisanal, unisex, fine fragrance based upon the mysterious, sensual and feral aspects of nature. There are eight fragrances in the collection including Holi Water, Poltergeist, Blood Cedar, Coeur Noir, Pistil Whip, Jasmine Smoke, Amulet, and India Ink.
The scents include a wide range of essences and materials as well as themes. For example, Poltergeist, was created with notes of Wormwood, Pine, Geranium, Myrrh, Birch Tar and Holi Water, inspired by sacred rituals and exotic beauty is composed with notes of Kaffir Lime, Coriander, Cedar, Vetiver, Vanilla Absolute, Patchouli and Sandalwood.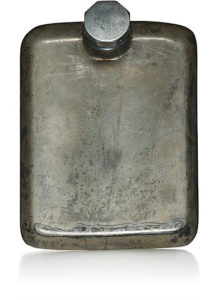 The Heretic Parfum Collection is exclusive to Barney's New York as of May 2016 and is also available at Heretic Parfum
Eau De Parfum 3.4 oz spray $260
Extrait De Parfum Flask $375
Via Heretic Parfum
Michelyn Camen, Editor in Chief