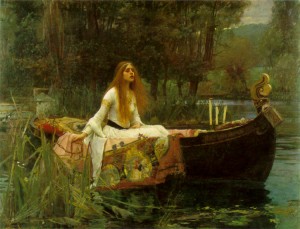 As many of you know I am a big supporter of having a niche perfume aesthetic somehow find its way beyond the small perfume shop and the electronic by-ways of the fragrant blogosphere to find a somewhat wider audience. Of course, as with many things, while I want the talented artists who I adore to find more acclaim there is always a Gollum-like part of me that wants them to stay "my preciouss". Fortunately for the rest of the world the folks at Anthropologie are more egalitarian and over the years have been working with some of the nichiest and indiest perfumers out there. The recent offerings from Le Labo and DS & Durga display their dedication to this ideal.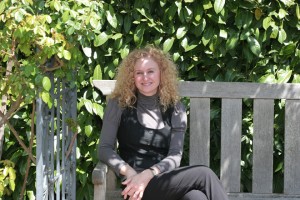 It was why when I received the press release that Ineke Ruhland of Ineke Perfumer would be the next co-production I smiled quite widely. Ms. Ruhland has been releasing about one perfume a year in alphabetical order and as of last fall she has reached "G" with Gilded Lily.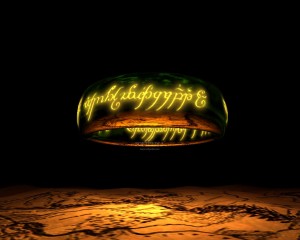 Part of my smile was as someone who has been happy to get one well-tuned fragrance a year from Ms. Ruhland I was going to get four all at once! It truly felt like finding a trunk of other JRR Tolkien stories of Middle Earth when you thought Lord of the Rings and The Hobbit was all there was. (I know there really are "other" Tolkien writings out there but let's face it they aren't very readable). Once I got to sample all four of them I was truly in a quandary as I thought all of them were extremely well done and I was going to have a hard time writing about all of them without penning my own Lord of the Rings-size review. That was when Senior Editor Ida Meister and I spoke on the phone and she was also enthusiastic about this collection, as well. Being a gentleman I said to her, "Go ahead take your pick." Inside my inner Gollum was shrieking "not that one not that one." Ida chose, and reviewed, in Part 1 Poet's Jasmine and Briar Rose and she has captured what I also think is special about these two fragrances and I have nothing to add but that I concur with her assessment. That left me Angel's Trumpet and Scarlet Larkspur and a very contented inner Gollum muttering contentedly "my precioussss."
Angel's Trumpet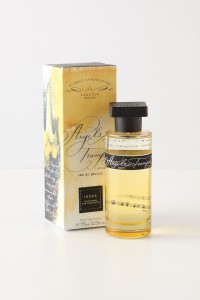 If you had asked me to guess based on the press release which one of these four fragrances was the one I would like least I would have bet a large sum of money on Angel's Trumpet being the one. The reason was the first note listed honeydew melon. There a couple of notes in perfumery that I just don't get along with very well and melon is one of them. That it shows up too often in fruity florals is a reason the class as a whole is one of my least favorites. What Angel's Trumpet proves to me again is that it isn't the note it is the artist behind it which makes any note beautiful or less than beautiful. In Ms. Ruhland's hands the melon is not only beautiful but revealing to me.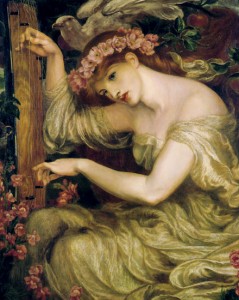 Angel's Trumpet opens with the melon accord in place and it is joined by orange and a green accord. What I really like about this melon accord is it seems less sweet than other melon notes I usually encounter. This comes off my skin more like the more subtly sweet character one gets as you cut a honeydew melon in half and it releases its natural bouquet. Sweet, yes; but also a kind of vegetal accord under the sweet. Ms. Ruhland captures that in the early going of Angel's Trumpet and it was quite nice on my skin. Angel's Trumpet then takes a lightly spicy turn with cinnamon and allspice in the heart. This is a nice contrast to the top notes and Ms. Ruhland allows them to come to the foreground but not in a rush and they instead almost rise naturally out of the fruity beginning. Cedar and white musk finish Angel's Trumpet with a clean brassy blast.
Angel's Trumpet was another of the fragrances that I have worn recently that have garnered me unsolicited compliments on how good I smell. What was nice about this time was it was easy to direct the nice person to their nearest Anthropologie store to go buy it.
Scarlet Larkspur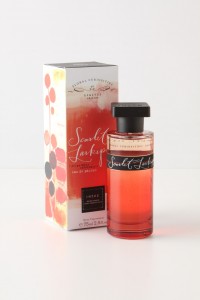 If Angel's Trumpet seemed the least likely of the Floral Curiosities to ring my chimes, based on the press release; Scarlet Larkspur looked to be right in my fragrant wheelhouse. The note list of blood orange, cherry, claret wine, nutmeg, saffron, tonka, amyris wood, and bourbon vanilla almost had me singing "My Favorite Things" from Sound of Music. (just don't imagine me doing it in a Gollum voice, that would be disturbing). As I said above I am not typically a fruity fan but if pressed to choose my favorite olfactory fruit outside the citrus family it would be cherry and as with the melon in Angel's Trumpet Ms. Ruhland uses the cherry note to open Scarlet Larkspur with a flourish.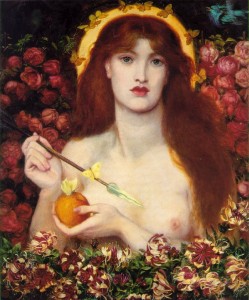 Ms. Ruhland displays all of the fragrant facets of cherry in the early going of Scarlet Larkspur. A good cherry accord captures the sweetness of the note but it should also make you remember that there is always a bit of tart in every cherry all in a tiny juicy core. Ms. Ruhland's cherry note has all of that in spades. Her choice to pair it with blood orange is inspired because that note runs slightly more tart than sweet; it is nigh perfect Yang to the cherry Yin. The heart is where Ms. Ruhland strums my love of wine as the claret wine accord arises full of typical currant with a slightly musty quality lurking. The addition of nutmeg and saffron add a lightly orthogonal spiciness. The base notes of wood, tonka, and vanilla add a slightly sweet finishing kick and seal the deal, for me.
Scarlet Larkspur is going to be a Fall 2011 staple fragrance for me. This is going to go with a cashmere sweater clad trip to the apple orchards in October perfectly…..my preciousss.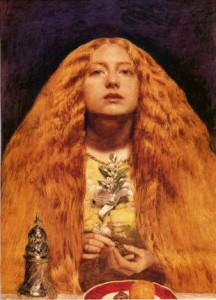 Both Angel's Trumpet and Scarlet Larkspur had overnight longevity on my skin and average sillage.
I once again have to hand out kudos to the folks at Anthropologie who are unafraid to work with some of the most talented niche perfume artists out there and instead of dumbing them down for the masses they instead seem to say to them, "follow your muse and let us create new fans for you". This set of all four Floral Curiosities I believe are going to create many more new fans for Ineke Ruhland and that's a very good thing despite what my inner Gollum is muttering right now.
Disclosure: This review was based on samples supplied by Anthropologie and Ineke.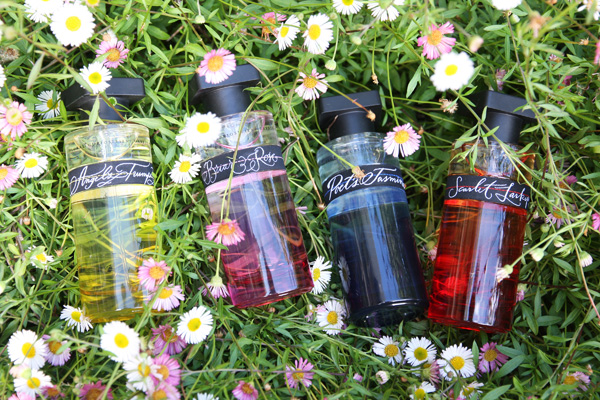 Courtesy of Anthropologie and Ineke we have a full sample set of all four of these fragrances to giveaway. To be eligible leave a comment on which Floral Curiousity you are most curious about. All of the comments from Part 1 and Part 2 will be eligible and if you leave a comment on both parts you double your chances. Draw ends August 12, 2011.
–Mark Behnke, Managing Editor
Art Direction: Michelyn Camen, EIC