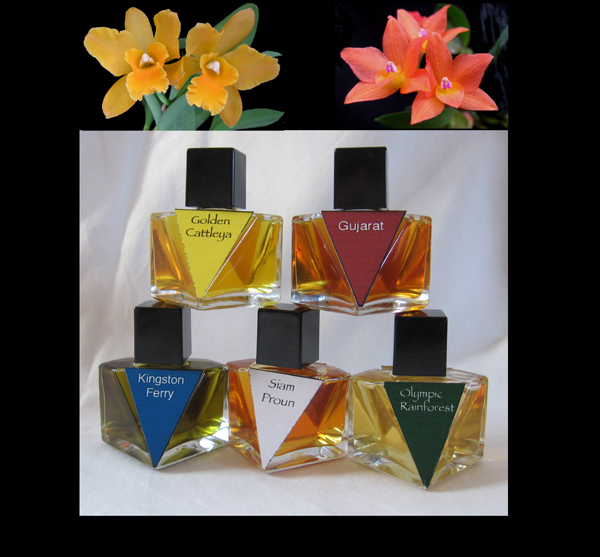 I discovered Olympic Orchids website a few weeks ago and am now smitten (in doing so I learned about Ellen Covey, la nez, who is not only a genius but is a real life Orchid Thief). There is such beauty in her fragrances, (one cannot cover them all in one post and yes I own samples of each one), so I have chosen a few of my favorites from both her Orchid Perfumes and Scents of Place collections.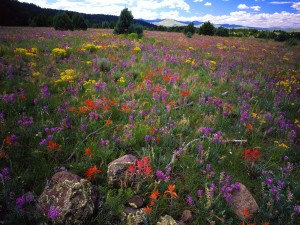 Arizona, with the notes given thus: "ponderosa pine, juniper, sagebrush and chaparral with just the slightest hint of high desert wildflowers."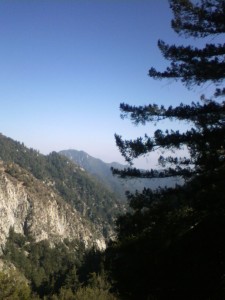 Oh, but this really is the perfume I have been looking for for years and years and years! It is the Southern California (and, too, apparently Arizona) high country. The incense cedars. The sun-warmed pine-needles basking in the sun. It is the sage and the junipers. I can hear the wind in the tall trees. I can see the blazing blue sky. It is all there. It is all true!
Ever since I found it, I am wearing Arizona obsessively. I keep sniffing my arm as it warms and diffuses and fades (and btw, this is absolutely marvelous on fabric. Clings and lasts and changes and every time I catch a whiff I could cry with joy over this perfume). For me, Olympic Orchid's Arizona is an olfactory interpretation of this poem: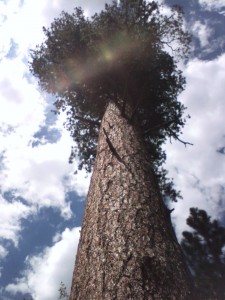 In The Mountains
"The sun today was so unspeakably intense
And bright and brilliant in a sky as blue
As clear as lucid as hot molten glass
That I can think of nothing else besides
(Except the sound of wind high in the pines)
So molten was the sky so clear the sun
So brilliant and so hot and bright and blue
So lucid and intense the day and, too,
Just so unspeakable and just so new". –T.A. Tomax
Arizona is, without a doubt, my new favorite perfume. It is at once the most evocative (to me) and the most traditionally masculine of Olympic Orchids' perfume offerings I've tried so far. (Christmas shopping hint: if your man – or woman – is into non-sweet coniferous forest scents, this is the one to gift them with.)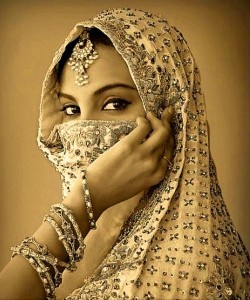 Gujarat. According to the website: "Gujarat is a full scale Bollywood extravagaza (made with just about every spice you can name and some you probably never even heard of, softened and sweetened with exotic tropical flowers, supported on a base of smoky woods, resins, and balms, and garnished with a dash of chili and a twist of lime."
This is a potent, base-heavy brew: a blast of chili and spice softening into woody, gently patchouli-embroidered, ambery coziness with a bite. Something a bit charred runs through this composition, breaking it up from dense into strangely airy. For me, this is another "can't stop sniffing my arm" perfume, expertly done. I have no doubt that those of you who actually have been to India will want to try Gujarat. want to try
Now to Orchids….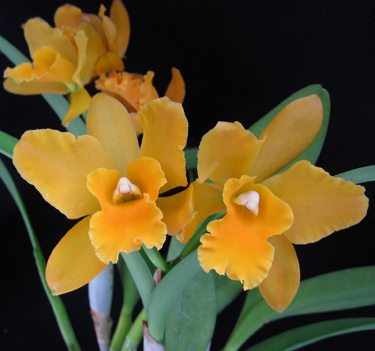 Golden Cattleya on the other hand, is an oriental. Now, I don't do oriental perfumes, but this, oh, this… It is actually one of Ellen Covey's perfumes modeled on the scent of orchids (viz: the orchid Golden Cattleya).
Her website states: "The scent of this orchid is pure gold – narcissus, daffodil, orange fruit, orange blossoms, honey, pollen, and cream soda combine with amber-tinged resins and musks to create a warm and long-lasting aura like late afternoon sunshine."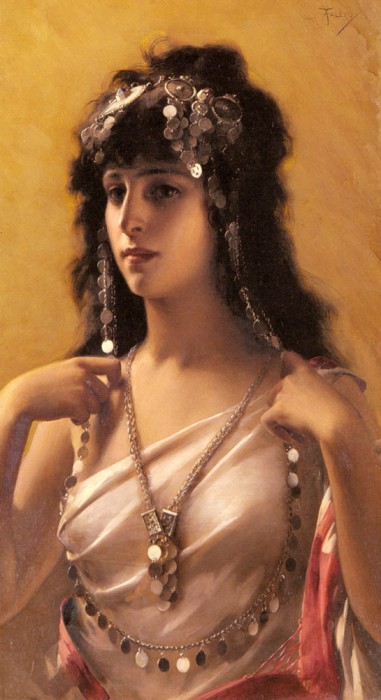 The above description is a good one, and I actually don't think I've ever smelled anything like this. It is lush, nay – plush! – sensual, honeyed, slightly vanillic, dense, yet with a ringing clear note that slowly melts into musk and something a bit raunchy (and I confess that I am ever a fan of a tinge of raunch in my perfumes.) I wonder if there is saffron in this as well (since it does in the far dry-down, very faintly remind me of L'Artisan Parfumeur Safran Troublant. Golden Cattleya, the perfume, is, indeed, golden. And much as I don't wear orientals, I am wearing this!
Disclaimer: These reviews are based on the sampler I purchased.
Ellen graciously offered a set of 2 ml deluxe sample set of all 4 Olympic Orchids scents for a draw or 2ml samples of Arizona and Gujaret, so there are two winners: In order to be eligible please leave a comment about which Orchid perfume appeals to you or leave a comment about an olfactive memory you associate with a place. Please specify your choice in your comment. Draw ends Monday November 21, 2011
– Harper Hilton, Guest Contributor (Art Direction Michelyn Camen, Editor in Chief)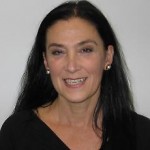 Editor's Note: Dr. Ellen Covey has a graduate degree in chemosensory research from Duke University. She has traveled and lived different places abroad. She has been growing Orchids and selling them — and she has also been making perfumes, at first to capture the scent of those orchids and later branching out into other fragrances.
We announce draw winners only on site and on our Facebook page, so Like Cafleurebon and use our RSS option…or your dream prize will be just spilt perfume