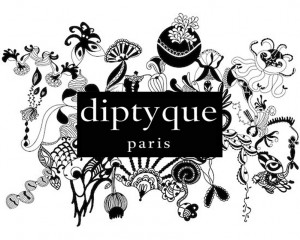 Diptyque has introduced Eau de Parfum versions of three of the scents that are staples in their fragrance collection, Philosykos, Do Son, and L'Ombre Dans L'Eau. The new versions are a bit different from their predecessors, which makes them all equally tempting. The packaging presents the Eaux de Parfum in reverse, with black background and white imagery and text. My review will be a side-by-side comparison of the new formulations against the Eau de Toilette versions that some of you may be familiar with.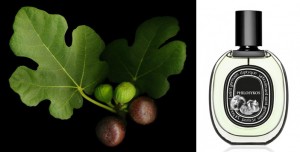 Gelenis Fig Tree by Deborah Humphries
Ask any perfume lover their favorite Diptyque, and many times the answer will be Philosykos, one of the best fig-based perfumes on the market. The EDT is a milky, softly green scent, with the earthy elements of the fig leaf joining with the sweeter elements of the fruit. Although I have always had a sample of Philosykos EDT in my collection, I have never quite gone over the line to a full bottle. The EDP is crisper, with more twig and bark, and may well be the version that wins my heart. It sings of earth and sun, and makes me feel quite Mediterranean. Some of the milky sap notes come forward as the perfume progresses, but not to the extent of the EDT. Ultimately, I do prefer the EDP and am glad I waited. If you love the creaminess of the EDT, then the EDP won't have quite the same comforting properties for you, but I recommend giving it a try.
Fig leaf, fig tree wood, fig sap, white cedar (EDP notes from Diptyque)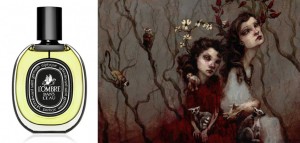 Snow White and Rose Red by Megan Kimber
L'Ombre Dans L'Eau is a composition based on moss and roses. Of the three scents, it is the one I have never worn in either formulation. The rose in both is muted by herbal, earthy notes that create a feel of a true garden. It's not a sun-filled, bright green summer garden, but a brooding, secret garden full of gnarled roots and thorny stems. In both versions, the shimmering, and, in my imagination, creamy white rose sits atop the deep mossy base like a tender beacon. The EDP is drier and more wooded than the EDT, the opening more herbal and grassy. This garden has more ivy growing, and belonged to a cook who liked to grow herbs. It takes longer for the rose to peek out. I like both versions, but find the EDP more interesting over time. I would happily wear either, and am glad that I tried them.
Blackcurrant leaf, Bulgarian rose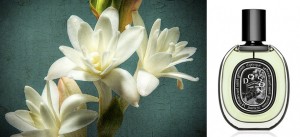 Tuberose by Colleen Farrell
Fresh-cut tuberose is one of the most delicious floral smells in the world. As a perfume note, it can take on some interesting characteristics, from buttery to green. The EDT version of Do Son opens with fresh tuberose flower so alive and fresh that it makes you swoon. The EDP has a similar feel to it, but rather than being a cut bouquet in a vase, the tuberose is wild and still outdoors. To smell this flower, you have to step on some loamy dirt, which releases its own scent into the air. As much as I love the EDT of Do Son, I may actually prefer the EDP. I was imagining it to be an amped-up version of the EDT, and realizing that Diptyque took it in another direction gave me a moment of pause, but then I got lost in the aroma and forgave them. As the EDP dries down, I sense something like a bit of cassis wandering through. Where the EDT is fairly straightforward and linear in its beauty, the EDP has more complexity and interest. Both are stunning in their own way, like identical twin sisters who have decided not to look too much alike with their styles.
Moroccan orange blossom, galbanum, tuberose from the Indies, Moroccan iris, Turkish rose,Egyptian jasmine, amberwood, benzoin, white musks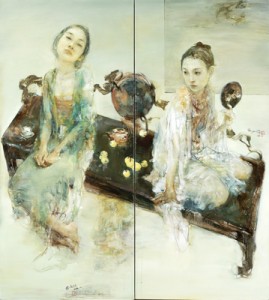 Diptych by Hu Jundi
At far drydown, the EDT and EDP of all of these are comparable. The different experience lies in the top and heart notes. I think these Eaux de Parfum are great additions to the Diptyque line. They have somewhat better longevity than the EDTs, which one would expect, but I also think they are formulated differently enough from their counterparts to make them both equally attractive. You may not need both versions in your collection, but you might be hard pressed to choose a favorite.
You can find Diptyque online, at their boutiques, and in some stores (Nordstrom and Barney's). I received my EDP samples from the Diptyque boutique in San Francisco. They have kindly given me a second set of EDP samples to give one lucky winner. Which Diptyque fragrance would you like to see made into an EDP next? We Will draw one winner on October 12, 2012.
We announce the winners only on site and on our Facebook page, so Like Cafleurebon and use our RSS option…or your dream prize will be just spilled perfume.
–Tama Blough, Senior Editor