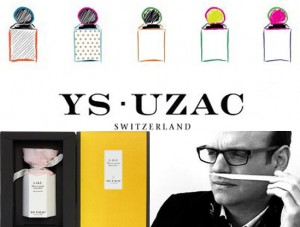 Ys Uzac is a Swiss brand of fragrances started in 2011 by classical cellist Vincent Micotti. He is a life-long lover of perfume, and finally decided to follow his heart. His concept for the brand is "personality, dimension, imagination", and he has striven to "merge the spirit of art with perfumery". The line consists of four perfumes, Metaboles, Lale, Monodie, and Pohadka. Dressed in fancy packaging and simple, attractive bottles, the line is pleasing to the eye, and, as I found out, to the nose as well.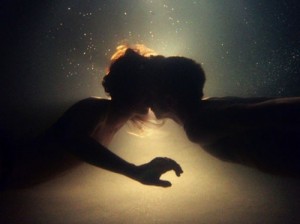 Bracing and minty, even cooling the skin as you apply; Metaboles is a wonderful pick-me-up fragrance, like a quick jump into a summer pond. It is rather sweet and spicy, too, which could make it a scent for multiple climates and seasons. The mint gives way to a smell that makes me think of lily, although there is no lily in it, and I am enjoying the spicy scent coming from my décolleté. It has a comfortable, warm, drydown that suited me well and I enjoyed wearing.
Metaboles notes (per Lucky Scent):
Tomato leaves, bergamot, ivy leaves, galbanum, licorice, black pepper, clove, geranium, spearmint, amber, benzoin, sandalwood, vanilla infusion, white musks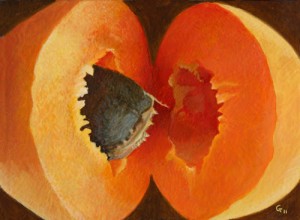 Lale may have one of the prettiest openings I have encountered in a while. It is fresh, sweet, and redolent of summer stone fruits. I am a fan of fruity scents when they are done well, and this definitely is. It has a fairly linear middle section, with the fruits still at center stage, and, unfortunately, something that is slightly harsh to my nose. The drydown is quite pleasant, whatever it was that was jarring departed, and I enjoyed it until the end.
Lale notes:
Wintersweet, osmanthus absolute, mandarin, saffron, apricot, pink pepper, rose, benzoin, incense, amber accord,
blonde wood
Pohadka went on my skin like I was pouring detergent onto myself, and I was a bit nervous, as I don't care for soapy scents. However, the leather and tobacco notes strode forward like soldiers with swords raised to save the day, crashing past the more delicate flower notes. The soap is still there around the edges a bit, but is not as unpleasant. I think this fragrance is well-done and interesting, but is my least favorite in the line. Someone who would enjoy the dichotomy of a somewhat dirty leather and very clean soap will find this fragrance entertaining.
Pohadka notes:
Shiso leaves, jasmine, sweet vernal grass, davana, labdanum, vanilla, immortelle absolute, liatrix, sage, leather, blond tobacco
All I can say about Monodie is yum yum yum. This has a powerhouse opening of almost honeyed citrus, which takes this fragrance away from being yet another refreshing summer citrus and into new territory. I get a lot of peel, more than juice, making the aroma more enveloping and deep. There is just enough floral in the blend to add some lift, and an almost watery quality. The drydown lost a bit toward the end, becoming a bit flat, but it was not unpleasant at all, and perfectly wearable.
Monodie notes:
pink grapefruit, mirabelle, red mandarin, galbanum, plum, rhubarb, cyclamen, freesia, rose, caramel, white musks, sandalwood

My general impression of this line is that it is a promising start from someone with a unique perspective on scent. Each perfume had a surprise element, a little twist, that was fun to smell, and, in most cases, fun to wear. A couple of them fell apart in the middle on my skin, but somehow saved themselves for a lovely drydown. They all travel from opening to drydown fairly quickly, generally within an hour or less, but most have decent longevity once there. I encourage everyone to try these – I think creative, heart-felt endeavors like this deserve support from the perfume community. I truly love the idea of someone making a complete turn in the midst of their career to follow a yearned-for path.
Quotes are from the Ys Uzac website.
The Ys Uzac line is available at Lucky Scent, priced at $135 for 50 ml. My samples were generously provided by Luckyscent.
–Tama Blough, Senior Editor