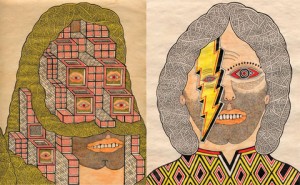 Liz Zorn said all you need to know about the fragrances she releases under her Soivohle label in her CaFleureBon Profiles in American Perfumery by EIC Michelyn Camen. In that piece she says, "The thing that I find most fascinating about American Perfumery today is the "Independent Spirit" of the lone perfumer creating an artistic body of work." That sentence perfectly describes what I feel every time I receive samples from Soivohle to try. Ms. Zorn is nothing if not an Independent Spirit. I find the fragrances she makes the kind I sometimes have to really grapple with before I decide whether I like them or not. I know that I have never had the occasion to smell something she has made and not wanted to make that effort. In the best cases that effort is rewarding and some of my very favorite fragrances are those with the Soivohle label on them.
Her three latest releases are excellent examples of the way Ms. Zorn goes about creating fragrance and I found all three brought something different to the table.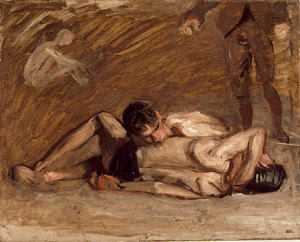 Alpha Musc
Alpha Musc I believe will be the one fragrance of these three that will find less acceptance but for those who like what is on display I think it will become something they will inexorably be drawn to. The first question you have to ask yourself to know if Alpha Musc is for you is how much do you like musk? Because the early going of Alpha Musc is mega-musk. I am one who enjoys my musk "straight no chaser" and so I am the audience Ms. Zorn is playing to. What makes Alpha Musc something more is what happens after the musk becomes less prominent.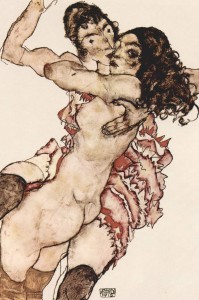 The early going of Alpha Musc is that full-on musk accord with nothing else going on. I luxuriate in the sheer animalic intensity of pure musk and I love when a perfumer is unafraid to let the skank out of its cage. The quality of the musk Ms. Zorn uses is wonderful and I could just wrap myself in it all day but a good fragrance should evolve and Alpha Musc does indeed evolve.
As if on cat's feet a resinous frankincense and a briny ambergris rise in intensity as the musk declines in its power. Alpha Musc starts out as a single note and transforms into a memorable three note harmony. If you like musk in all of its skanky glory Alpha Musc must be on your sampling list it is gorgeous.
Jasmine Summer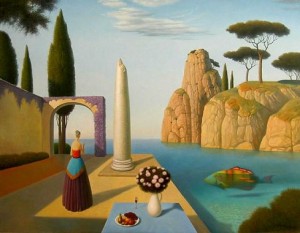 I don't know if Ms. Zorn drinks frou-frou umbrella laden cocktails, I expect she doesn't; but Jasmine Summer feels like the bottle should come with an umbrella and swim wings because it feels like a sunny summer day next to the water. Ms. Zorn allows a host of sprightly fruit and flowers to shine brightly.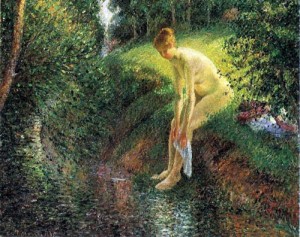 Jasmine Summer starts with Ms. Zorn muddling some citrus, berries and tropical fruit all together. She adds a bit of fennel for some herbal contrast. She then strains this into a chilled glass and garnishes it with some jasmine and frangipani blossoms and sprinkles some coconut over the whole concoction. If this sounds slight and unsubstantial it is not that. It has a light quality but it also has a lot of complexity as all of those notes I named above are easily discernible and they all mix together like the best cocktails. Each olfactory sip is as good as the one before and you miss it when the glass is empty.
Leather Krem
Now while I guess Ms. Zorn is not a frou-frou drink kind of woman I do think she probably owns a leather jacket and the smell of a broken in leather jacket is the central accord of Leather Krem. Ms. Zorn takes that core note and surrounds it with gourmand notes the most inspired of which is a slightly burnt caramel accord.
A milk accord with a bit of citrus is what starts Leather Krem off, the Krem in the name I guess. I am surprised at how many milk accords have turned up in the last year or so and how good they have been; this is another one of the good ones. The leather shows up next and it is joined with a slightly burnt caramel note it makes the heart of Leather Krem a rich opulent treat.The slightly burnt character is complimentary with the leather and the caramel is sweet and sticky. This is where Leather Krem spends the great majority of its development before finishing with a breath of light wood. Like the most well-worn leather jacket Leather Krem just fits together like a glove.
All three fragrances have excellent longevity. Alpha Musc fades to a skin scent. Jasmine Summer and Leather Krem have average sillage.
Ms. Zorn has once again displayed her indie sensibility to its best effect and all three of these fragrances will find their desired audience and delight them.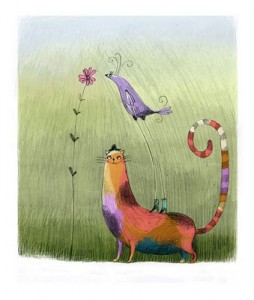 Courtesy of Soivohle and Liz Zorn we have a sample set of all three fragrances to give away. To be eligible leave comment on which one of these summer scents sound best to you.and why ? Draw ends on August 14, 2011.
Disclosure: This review was based on samples provided by Soivohle.
–Mark Behnke, Managing Editor
Art Direction: Michelyn Camen, EIC
"It has been said that art is a tryst, for in the joy of it maker and beholder meet". ~Kojiro Tomita