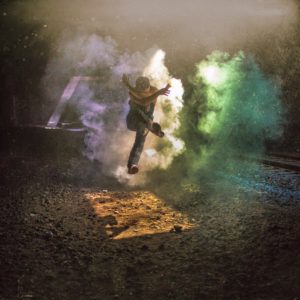 'Go thou my incense upward from this hearth, And ask the gods to pardon this clear flame.' (from 'Smoke' by Henry David Thoreau)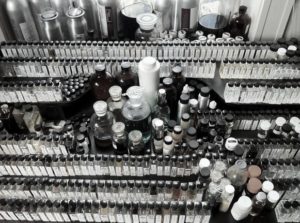 In the dark silent Foxy study, bottles of extracts in hues of wine, bronze, moss, honey, tobacco, mould, pollen, malachite and velvet silently dream. These formulae of transformation are the olfactive work of enigmatic Slumberhouse perfumer Josh Lobb, a hallucinator of arcane aromatics; someone capable of producing work of original addictive eeriness.
Despite the lack of perceived conventional structure, Josh has created a distinctive aromatic language of his own. He spends long periods of time perfecting the exact nuances and tonality of raw materials for his creations. His juice breaks rules and while there are those that say it is not really fragrance at all I would say this is utter nonsense. It is art and liquid perturbation, one man's obsessive vision of a decidedly unconventional and pungent world.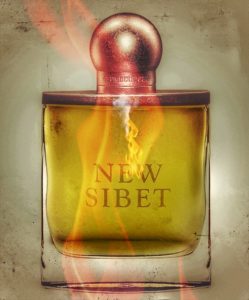 Slumberhouse NEW SIBET (mc)
He prefers the meat of the scent, the viscera if you like, the more high impact stuff of heart and base. Each new launch however has seen I think a slight relenting in this self-imposed rigidity. The latest launch New Sibet is almost conventionally arranged, the notes configured to fit together in a sequence, not necessarily in time, but in character and tonality. Just when you think it is done, things transit again, like weather appearing from nowhere to obscure the view. New Sibet is an alteration in style from the opaque, medicinal darkness of Josh's earlier work.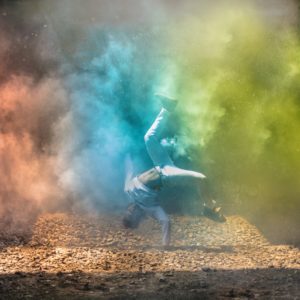 New Sibet still manages somehow to be pretty inscrutable mind you. I was immensely moved by it. I tested it in the dark silence of my room; it smelled sacred, like I was inhaling an unguent as part of ancient burial ritual. The shock of the goat fur accord (imagined, not real, in case you were wondering), iris and leather dusted in grey ashes made everything smell rooty, feral, cloven: of lamentation. The listed notes of carnation, mint, ash, leather, iris, cistus, goat fur and moss are beautiful and suggestive enough but as always with Slumberhouse, the magnificence and minutiae of blending produces worlds within worlds and visions within impressions. New Sibet whispers prayer and ritual, a perfume of loss and achievements amid dreams of tears of empirical dust. Mo matter how much we garner, no matter how much we gather to us, all burns, all is cinder.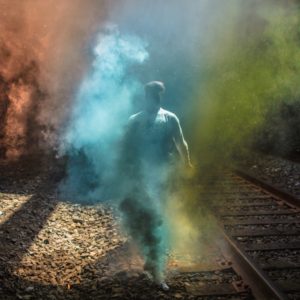 Josh's incredible goat fur accord resembles costus in the initial first application that even now, days later I am still thinking about it. The cold carnation is a lonely start, edges of this much maligned sensual bloom tinted green by mint and avarice. The air is dust and fur, it pollutes part of the iris, dirties it gently with a soiled ambrette funky sweetness that segues into scraped down, ashen leather. Finally the sticky allure of labdanum, a distant memory of chypré glories nuzzling up to the sparse, aloof arrangement of moss in the base. Despite all of this, the aching dry hymn of New Sibet is iris, it dominates the perfume; it is the arched backbone of this Slumberhouse burial song.I am an iris fiend and just when you think you have have smelled as many permutations of iris as you can or even want to, New Sibet proves that you can transfigure iris in a billowing exploded way, marrying it with goat fur and that palpable leather. The iris retains its profoundly sensually butter-soft quality well into the five/six hour linger, if fact, if anything it is amplified by the strange caprine whiff.
It is fitting that the final pall of New Sibet is one of serene ash, not smoke or burning, nothing as dull or as clichéd as that, but the sense of purity through fire, the aftermath, ash falling like Pompeii rain. Everything as always with Josh Lobb has such mind-altering texture, heft and hue. His perfume fugues are like motel rooms lit by passing car headlights and neons, then plunging into darkness again. New Sibet is different; I know for me it's a mournful abstraction and others will see and feel it differently. It is a departure from the previous impasto style; it is somehow more wearable and yet despite the shift New Sibet is still as uncompromisingly strange and alien as Slumberhouse has ever been.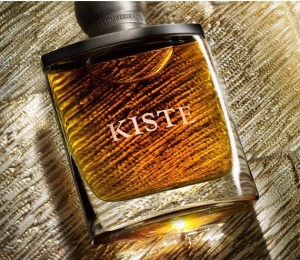 Kiste Photo Slumberhouse
It has been a while since the hazy, studied swoon of Kiste, a scent I loved so much I could have quite happily climbed inside the bottle and hung there, a fox in amber, but with New Sibet… oh Josh… this is quite the visceral achievement. It resonates in me, conjuring up a sense of desolation and beauteous ashen contemplation.
Disclosure: Samples of New Sibet kindly supplied by Twisted Lily Fragrance Boutique and Apothecary. Thank you.
Guest Contributor The Silver Fox, and author of The Silver Fox
Thanks to the generosity Twisted Lily we have three samples of Slumberhouse New Sibet for three US registered readers. To be eligible please leave a comment with what you enjoyed or found memorable about TSF's review and if you have a favorite Slumberhouse fragrance. Draw closes 9/29//016
Photos by Kien Quan were apped by TSF and are not associated with Slumberhouse. They were shot in The Freedom Tunnels in NYC where Kien Quan set off smoke bombs. The New Sibet bottle was apped by MC and the slumberhouse perfume organ is from Josh Lobb's twitter page @
We announce the winners only on site and on our Facebook page, so Like Cafleurebon and use our RSS option…or your dream prize will be just spilled perfume