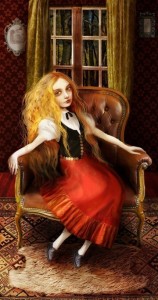 Once upon a time there was a blond perfumista browsing her favorite fragrance counter when all of a sudden three sandalwood fragrances were placed in front of her. She looked up surprised because she wasn't the biggest fan of sandalwood but there they were three bell jars staring at her. She picked up the first one which had the name Santal Blanc and after dabbing it in her wrist she said, "That Santal is too sweet." She took the other bell jar with the name of Santal de Mysore on it and dabbed it on her other wrist and said, "That Santal is too dry." Isn't there something in between she wondered as she picked up the third bell jar which was called Santal Majuscule and cautiously dabbed it on her décolletage and sighed, "That Santal is just right. The cocoa is not too sweet and the rose keeps it from being too dry I've found the Santal for me."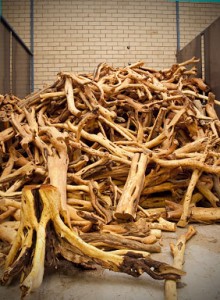 I'm sure this is not the creative process that took place when Christopher Sheldrake and Serge Lutens set out to create Santal Majuscule but it does feel like the midway point between the two previous Santal containing fragrances from Serge Lutens. That doesn't mean it is somehow lesser than the other two and purely based on sales I can see Santal Majuscule being the winner of these three. That is because it contains all of the hallmarks of the great Serge Lutens fragrances but in evenly restrained amounts. M. Sheldrake uses his uncanny knack of using cocoa in ways that other perfumers manage not to achieve. Just check out Serge Lutens Borneo 1834 to find out how he combines it with patchouli. In Santal Majuscule the cocoa is that dusty powdery smell of fine desiccated sweet. It dusts the heart of sandalwood in Santal Majuscule and then the typical Oriental beats of a Serge Lutens perfume arrive on the back of a Turkish rose. This is just a perfectly balanced sandalwood perfume.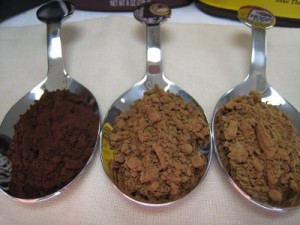 Santal Majuscule opens with a smell like when I open my Ghirardelli cocoa powder to bake with. There is a dusty sweet, but not as sweet as you think, smell that rises from the cocoa powder tin. That same accord is what arises from the atomizer here. Then the sandalwood makes its presence known. The sandalwood used here seems almost like a combination of Mysore and Australian versions; perhaps a hybrid (Mystralian sandalwood?). Whatever the drier austere quality I associate with Mysore sandalwood is here and it picks up the dryness of the cocoa. The slightly creamier aspect of Australian sandalwood also seems to be here as it picks up the sweet aspects of the cocoa. Then there is a sticky very subtle honey accord that accentuates the sweet and leaves the austere behind. Now this feels more like a full Australian sandalwood. The rose completes the note list and Messrs. Sheldrake and Lutens choose to not go Full Oriental and instead go halfway; and in this case I think it works very well because Santal Majuscule is not meant to be the most prominent Santal on the counter.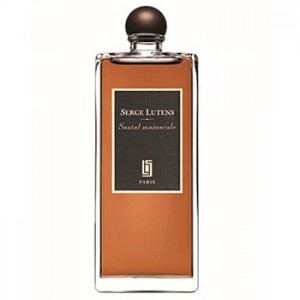 Santal Majuscule has outstanding longevity but much less sillage than most other Serge Lutens perfumes.
I'm not usually a fan of the halfway point. More often than not I gravitate to one extreme or the other. In this case I preferred Santal de Mysore over Santal Blanc. That is until Santal Majuscule was another choice. The more I've worn this the more I keep thinking I'm going to be reaching for this when it comes time for me to figure out which of the Three Santals is "just right" for me.
Disclosure: This review was based on a sample provided by Barney's in San Francisco.
–Mark Behnke, Managing Editor