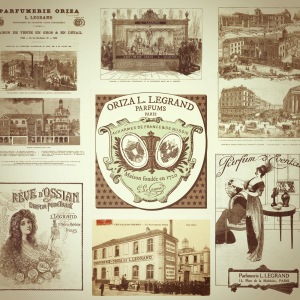 Oriza L Legrand Vintage Ads
Oriza House was launched in 1720 as a purveyor of powders, scents, and other toiletries, and quickly became a favorite of several royal courts, including Louis XV of France and the Imperial Court of Napoleon III. In 1811 Louis Legrand took over and developed the company to its full potential, with a boutique on rue St. Honoré in Paris. The House was then sold to a former associate, Antonin Raynaud, who renamed the company Oriza L. Legrand as an honor to its heritage. The House continued to thrive, and won many accolades, until financial issues forced its closure in the1930's.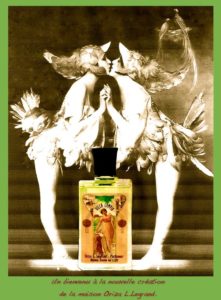 Oriza L. Grand Villa Lympia un nouveau parfum 2016
Since 2013, under the care of Frank Belaiche and Hugo Lambert, (Hugo is also the perfumer), the archives opened and a selection of the fragrances were recreated using the traditional artisanal perfume processes, working with small companies throughout France as well as new interpretations. Each perfume evokes an era from the House's history: From the Second Empire of the 1860s to the Deco Days of the 1920s with the year in its title.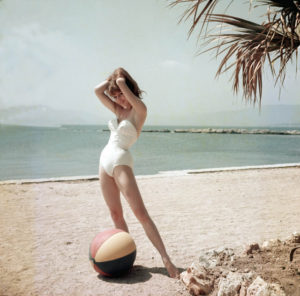 19 year-old Brigitte Bardot at the Cannes Film Festival in Cannes, France. Kary Lasch
The newest in the collection Villa Lympia is not a reformulation. Most likely it is named for the resort in Nice.The packaging looks like turn of the 20th century but I do not feel there is anything Belle Epoche Beach resort about it; Villa Lympia feels more late 50's early1960s to me, evoking the glamour of a summer in Cannes, when Old Hollywood stars would take time off from promoting their latest film to enjoy the white beaches of The French Riviera.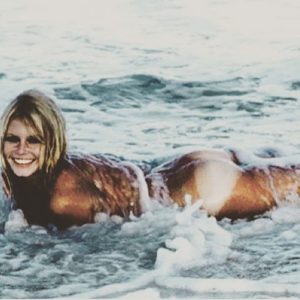 Brigitte Bardot in St Tropez 1960
Imagine Brigitte Bardot, as a young woman, skinny dipping, smelling of salt and mimosa swimming in the sea.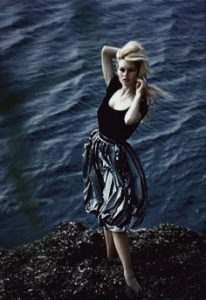 Brigitte Bardot St Tropez 1960
As she dresses for the evening a warm breeze caresses her and you can still smell the salt drying on her skin, the ocean and the sand.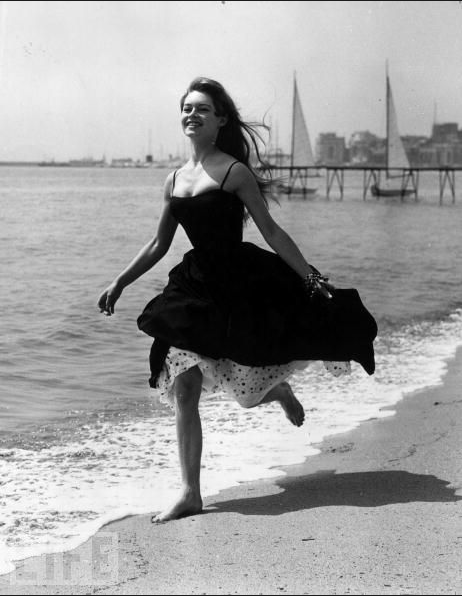 Brigitte Bardot runs barefoot on the sands at Cannes in 1956
Villa Lympia is not an Ambre Soleil perfume, with no hint of of tanning lotion, rather it truly captures the scents of the sea; from high noon hot sand brightness to sunset, when the tide is low and seaweed washes ashore. Longevity is all day and sillage is close to the skin. If you are searching for a beachy scent that is sophisticated and doesn't smell like a pina colada, voila!
Notes: mimosa, pine, sea spray, sea weed, sea salt, immortelle, linseed oil and algae
Disclaimer: I was sent a bottle from Oriza L Legrand, Opinions my own
Michelyn Camen, Editor in Chief
French Rivieria beach 1960s
Do you know the way to St. Tropez by The Nosey Artist
I stood at the shore of the beach and wiggled my toes in the sand as the tide came in and washed above my feet; after 10 long years I finally made it to the Riviera-unfortunately I reached the destination alone. I bent down to pick up a rock lying next to me, closed my eyes for a moment to take in the aroma of the sea salt wafting through the breeze and as I opened my eyes again to gaze at the sun set I whispered her name and hurled the rock as far into the ocean as I possibly could.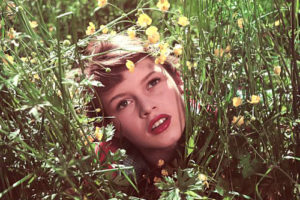 Brigitte Bardot by Walter Carone,1952 flowers
I tried to follow the rock as closely as possible before it plummeted to the bottom of the sea, but the reflection of the sun set on the water made it hard to keep up so I just shrugged my shoulders and whispered her name once more. I soon turned and continued to walk along the shore line of the beach every so often passing a child playing in the sand or two star crossed lovers engaged in a moment that will create memories that last for ever and feeling the heart beats of these wonderful people made me smile. Don't get me wrong, I wasn't sad-no, not in the least, in fact I was very content with the journey life had taken me on. I dreamed of this moment long ago and always knew in my heart I was meant to be here, I even remember taping pictures of this place on my vision board as a young adult back in the U.S. so how could I possibly be upset when my destiny had been fulfilled?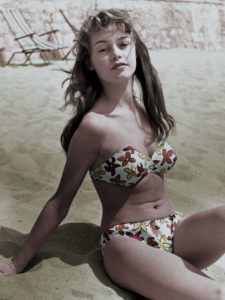 Brigitte Bardot – Cannes Film Festival 1953
The only thing I wish was that she was here with me because she deserved to enjoy this moment, at least the young dreamer that I once met with the emerald green eyes and the mimosa bud in her hair did. My, my, my how much she changed from the person I once knew long ago. I always found it interesting how some of us allow trials and tribulations to push us to new heights while others allow it to take them to permanent lows and when she opted for the latter of the choices I knew as much as it hurt me I had to course correct and let her go. She became for ever enveloped in the darkness cold lands can bring to some and I ended up in the magnificent French Riviera where I belong experiencing this blissful yet slightly melancholy moment; oh well, cest le vie non? I turned towards the water once more to take in the sunset and as I did I picked up another rock, took a deep breath, hurled it as far as my arm would allow, and whispered her name once more…
Disclaimer: I received my sample of Villa Lympia courtesy of Twisted Lily
Art Direction and theme: Michelyn Camen. When I think of Cannes and St. Tropez during the golden years of Hollywood, a young Brigitte Bardot frolicking in the ocean always comes to mind, her beauty, her innocence on the cusp of becoming a sex symbol her brown hair bleached blond.
Please read our reviews of Deja Le Printemps, Oeillet Louis XV, Relique d'Amour, Reve d'Ossian. Muguet Fleurie, Foin Fraichment Coupé Violette du Czar Chypre Mousse and Cuir L'Angle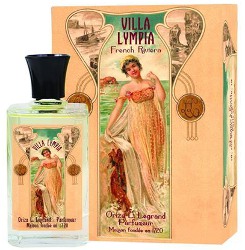 Thanks to Hugo Lambert we have a draw for 100 ml of Villa Lympia
OR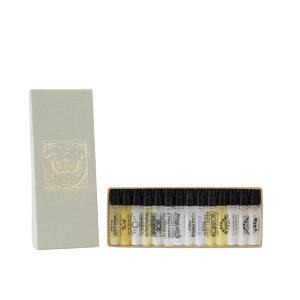 a special discovery kit with 2ml x all 16 perfumes to a registered reader in the EU, USA and Canada. To be eligible please leave a comment with what you enjoyed about Michelyn's perfume review and The Nosey Artist'sprose, your choice should you win, if you have ever tried any Oriza L. Legrand fragrances. Draw closes 6/27/2016.
We announce the winners only on site and our Facebook page, so like CaFleureBon and use our RSS option…or your dream prize will just be spilled perfume.