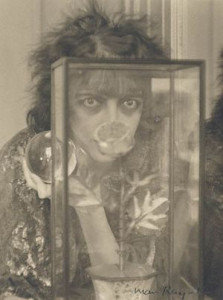 Casati by Man Ray
In 2014, I reviewed Myrrh Casati for CaFleureBon, the first wholly new composition from Maison Mona di Orio since Mona's tragic early death from surgical complications in December 2011. It was inspired by the complex Luisa, Marchesa Casati Stampa di Soncino, a flamboyant creature obsessed with art, arcane rituals, death, sex and living in a in world of perpetual shock and awe.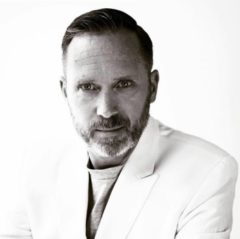 Jeroen Oude Sogtoen
It was also the first in the new Monogram Collection, a series of perfumes devised by Creative Director and Brand Co-founder Jeroen Oude Sogtoen 'based on the fundaments of Maison Mona di Orio… inspired by art, nature and light'.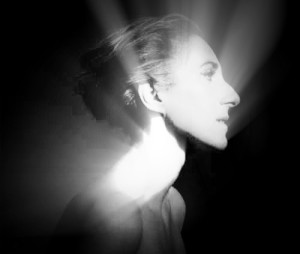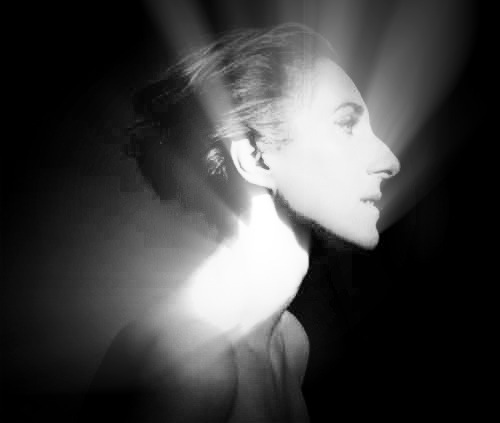 Mona di Orio (digitalized Michelyn)
Now, much is made of Mona's trademark use of olfactory chiaroscuro in scent, an elementary way of casting light and shadow, definition and incandescence on the connections and synapses between the aromatic patterns of her work. I have written extensively in the past on this beautiful and unique aspect of her work, it was the singularity that drew me to her work in the first place; her perfumes had the allure of extraordinary art, lambent in their own private worlds. They smelled like nothing else, they divided opinion and I didn't want to share. It was love at first inhalation.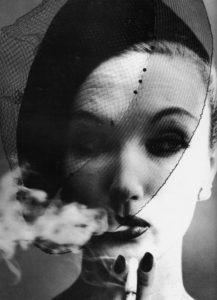 Swedish Model Lisa Fonssagrives-Penn, Photo Irving Penn
Sampling the collection, browsing the olfactive Mona-esque pages as it were I have come to realise the talismanic power of smoke and vapour in her rich banquet of work, serving as veil and protection, occasionally misdirection, but always inspiring intrigue and love. Myrrh Casati and now Bohea Bohème are more concerned with the mysteries of olfactive smoke and effluvium, cinereous whispers rather than the more golden dance of light and classicism of Mona's original chiaroscurist vision.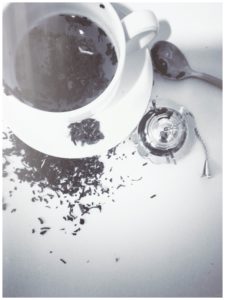 Lapsang Souchong Tea Photo The Silver Fox
This new launch from Jeroen and the team at Maison Mona di Orio is hauntingly authentic, a voluptuous, vapourous homage to the charred and sinuous oolong teas of the legendary Wuyi Mountains in China's Northern Fujian province.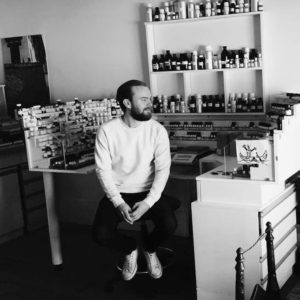 Perfumer Fredrik Dalman
It is the aromatic embers of swirling Wuyi black mountain teas that Swedish perfumer Fredrik Dalman has used as the leitmotif in Bohea Bohème. Fredrik is a young perfumer at Art et Parfum in Sainte Blanche, Cabris in the south of France, a fragrance creation company founded by master perfumer and Mona's tutor Edmond Roudnitska in the 1940s and now run by his son Michel, a talented perfumer in his own right. From what I know of Jeroen, he must have found something kindred in Fredrik, a certain pulse and way of communicating aromatic visions that reverberated in him. Jeroen told me he was very excited to be working with Fredrik and had found the process of creating Bohea Bohème very special.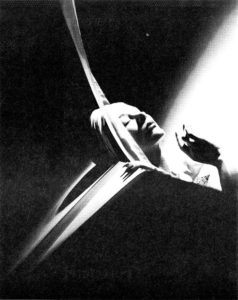 Lisa Fonssagrives, Irving Penn
Fredrik has rewarded the trust placed in him with this highly original offering. Jeroen has often noted how much Mona loved her citrus notes and really understood how to use them, balancing the acidities of difference when it came to blending them together. This of course found its apotheosis in her startling Eau Absolue and also earlier in the more animalic and flickering Lux that always seemed to me like a bare white bulb swinging in a stark, empty room. I think Fredrik being Swedish is somehow important; Jeroen said to me… 'Mona used a lot of citrus notes in her work and Fredrik is using pine in similar ways'.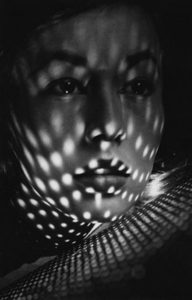 Lisa Fonssagrives photographed byFernand Fonssagrives 1950

This is an important observation; Sweden is a Northern land of whiteness, cold shadow, bright sun and a reputation for introversion and melancholia far removed from the warm, bucolic climes of Provençal Cabris. It nurtures a differing palette of monochromic chiaroscuro, one of dark folklore, runes, alabaster sun, snow and sunless days. It is of course the dark sooty black tea oil at the heart of Bohea Bohème that arrests the senses, so ashen smooth and gothic. The ghostly scatter of pine needles and ashen juniper seem so damn dry as they collide beautifully with the sticky smudge of popular bud, a note I adore but rarely smell in scent. It's a favourite of olfactory maverick Josh Lobb of Slumberhouse who loves his dense forested, arable, orchard aromatics, weaving them into compositions of astonishing power and tactility. In Bohea Bohème, the poplar bud has a resinous edginess, a tincture-like quality floating perfectly through the smoky tea.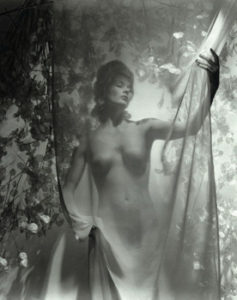 Lisa Fonssagrives Irving Penn
As it rests down on skin, Bohea Bohème becomes increasingly arid, the fumes less pungent; it's here I can detect the bergamot more fully, a delicate earl grey shudder. Despite the smoulder, the Bohea Bohème flame is blue, burning between night-struck Swedish pines, shadows dancing off snow. It is this inbuilt oscillation between the Northern dry, cool medicinal reserve and the voluptuous vapours of smoked tea, woods, Florentine iris, spice and waxen, honeyed vanilla that drive the alluring dynamic at the heart of this strange perfume.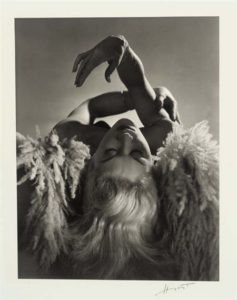 Lisa Fonssagrives as Ophelia by Horst P. Horst, 1939.
The atrementous insistence of the extraordinary oolongs teas and their heady swirling mystery flood over skin with immense elegance and control. Fredrik's comprehension and utility of soft tensions seems innate, already in this, his first Mona di Orio scent. I feel his work is less concerned with the minutiae of chiaroscuro as Mona was, but more with shadow, dusk and umbra; the way notes, effects and accords shift and blur, hide and revel intent as they unfold on skin. It's a subtle difference, but an important one to discern I think.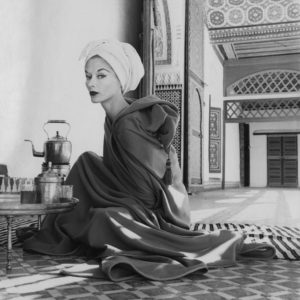 Lisa Fonssagrives with Tea, Irving Penn
Does it work? Yes, slowly but surely it does. I had some initial misgivings, the black tea note is defiantly fumed and it never truly fades, impacting all the materials in the perfume. In the later autumnal stages of the dry down an elegantly arranged honeyed vanilla note appears, having taken its time to rise through the complex list of natural materials. Mixed with that gorgeous beeswax note, the base disperses on skin with whiffs of charred pollen and mead. This malleable sweetness tempers the smoke and takes the tannic edge off the dark tea oil. I admire Fredrick Dalman's Nordic vision and his ability to navigate the challenges and shadows of creating this composition, but he can breathe easy, the work is beautiful.
Disclosure: Sample very kindly provided by Maison Mona di Orio
-The Silver Fox, Guest Contributor and Author of The Silver Fox Opinions my own.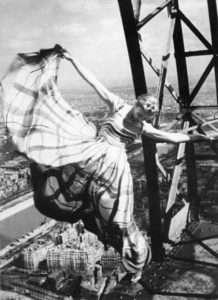 Lisa Fonssagrives-Penn in a Lucien Lelong gown Eiffel Tower Erwin Blumenfeld for Vogue 1939
Art Direction: Michelyn Camen Editor in Chief. When I met Jeroen in Milan, I immediately associated Bohea Bohème with the memorable black and white photographs of Swedish model Lisa Fonssagrives who was married to French Dancer/Photographer Fernand Fonssagrives and divorced to marry photographer Irving Penn. She spent much of her time traveling to France, a confidante and muse to Elsa Schiaparelli, Christian Dior and Lucien LeLong. Jeroen 's fashion background, the use of light, shadow and her Swedish heritage all resonated with me.
Bohea Bohème will debut May 2016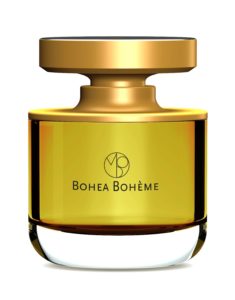 We have a dream draw thanks to Jeroen and Henricke for a worldwide (registered reader) a 75 ml bottle of Bohea BohèmeTo be eligible, leave a comment with what you enjoyed about the Silver Fox's review, what appeals to you about Bohea Bohème, where you live and your favorite Mona Di Orio Perfume. Draw closes 4/29/2016
We announce the winners on our site and on our Facebook page, so Like Cafleurebon and use our RSS option…or your dream prize will be just spilled perfume