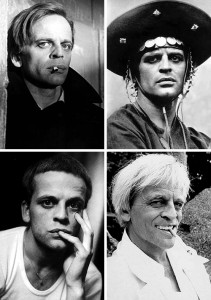 Geza Schoen is one of our most cerebral perfumers. When he is acting as the professor he introduces us to new ingredients in his Escentric Molecules fragrances. When he is inspired by a real-life person, to interpret them fragrantly, he doesn't go for the hot star of the moment. He looks for something more lasting as he did with World Memory Champion Christine Stenger in The Beautiful Mind Series. Hr. Schoen always seems to want to touch us with beauty and intelligence when he creates perfume. It is why when I heard he was making a perfume for the 20th anniversary of the death of German actor Klaus Kinski I was elated. I had a feeling Hr. Schoen would not put out some assembly line celebuscent but would challenge me aesthetically and intellectually, which he does.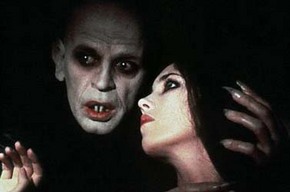 Klaus Kinski was at the peak of his acting career about the same time I discovered there were these things called "foreign films" in the local art house cinema called the Sunset Theatre in South Florida. Throughout the 70's and into the 80's Hr. Kinski made five films with famed director Werner Herzog. Hr. Kinski excelled in playing larger than life characters and knowing how to fill up the screen with intensity and vibrancy without turning the corner into mawkishness. The most famous, to most, of these movies is Nosferatu The Vampyr; in which Hr. Kinski reprised the classic silent film role of a truly ugly, in appearance, Count Dracula. This version of the legendary character was as ugly outwardly as he was inside. Hr. Kinski's performance was brilliant as even a loathsome looking vampire was still seductive and that is due to the actor underneath. The reverse of this was on display in another movie by Hr. Herzog, Fitzcarraldo. In this movie Hr. Kinski plays a man who wants to build an opera house in Peru. To make the money to do this he has to haul a steam ship, overland, to the last unclaimed rubber tree area so that he can make enough money to build the opera house. Hr, Kinski this time plays an obsessive who is refined on the outside and convinces the natives to help him through force of personality, perhaps a vampire of another sort. The obsession leads to near complete failure but for one triumphant moment at the end of the film. On top of all this Hr. Kinski lived a full, some would say too full, life full of dramatic public moments. He was a star in every way that word is used. Even his death of massive heart failure in November 1991 had a dramatic aspect to it.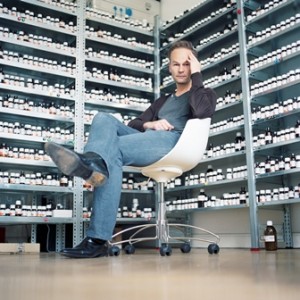 Hr. Schoen, in creating Kinski, clearly looked back at that watershed moment of Hr. Kinski's life and also wanted to make a fragrance which filled the senses with intensity and vibrancy. To accomplish this Hr. Schoen composes a fragrance full of powerful base notes and like Hr. Kinski, Hr. Schoen knows when to pull back at the last moment so as not to tip Kinski into an overwrought mess.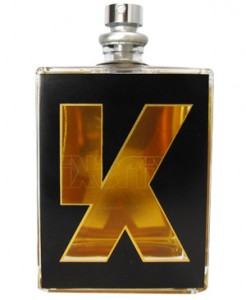 Kinski begins boldly as cassis and juniper are met with a mix of castoreum and vetiver. The castoreum adds an early animalic touch and the vetiver seems like the vetiveryle from Escentric Molecules 03, full of smoky intensity. This is a mix of top notes which are better together than as their separate parts. This is slightly sweet berry over strongly dark notes to comprise a study in yin and yang. The heart is a quartet of floral notes; rose, magnolia, cistus, and orchid; which again provide a yin. The yang in the heart comes from nutmeg, pepper, ginger, benzoin, and styrax. Hr. Schoen accentuates the prickly, piquant nature of the latter set of notes, much like Hr. Kinski's famous temperament. They are layered over a traditional floral beauty, much like Hr. Kinski's acting talent. The base notes are the only thing in Kinski which are straightforward as Hr. Schoen gives my overworked olfactory receptors a break. Patchouli, musk, and ambergris are the surprisingly soothing finish to this fragrance.
Kinski has outstanding longevity and above average sillage.
As he has almost every time he releases a new fragrance Hr. Schoen engages me on multiple levels with his creation. In Kinski he accurately depicts his inspiration in fragrant form. Kinski, like Hr. Herzog's movies, are not made for the masses they are made for those looking for something different; something to challenge the status quo. In the case of Kinski a rule breaking iconoclast of perfume brilliantly interprets a rule breaking iconoclast of movies. If you are looking for that kind of experience Kinski is something you must try.
Disclosure: This review was based on a bottle supplied by Geza Schoen for this review
I am going to share Hr. Schoen's generosity and make a 5mL decant of Kinski for one lucky reader. To be eligible leave a comment naming your favorite rule breaker in any art form or your favorite fragrance by Geza. Draw will end December 24, 2011.
We announce the winners only on site and on our Facebook page, so Like Cafleurebon and use our RSS option…or your dream prize will be just spilt perfume
–Mark Behnke, Managing Editor
"One should judge a man mainly from his depravities. Virtues can be faked. Depravities are real." – Klaus Kinski
Klaus Kinski b. October 18, 1926 – d. November 23, 1991
UNDER LICENSE FROM KINSKI PRODUCTIONS