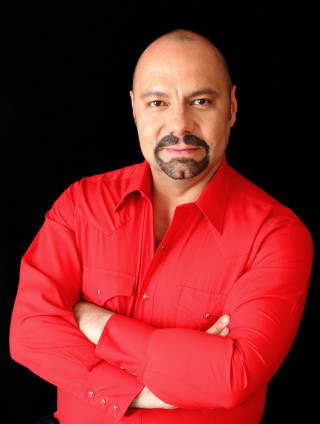 Rodrigo Flores-Roux (photo courtesy of Givaudan)
Rodrigo Flores-Roux of Givaudan (his official title is Vice President of Perfumery-Fine Fragrance) is without a doubt one of the most gifted master perfumers in the world. And the most knowledgeable; have a question about vintage, aroma chemicals, reformulations, new releases, the state of the industry? "Rodripedia" has the answer (name coined by his friend in fragrance Yann Vasnier). Born in Mexico City, he is the ONLY Latin Master perfumer in the world. Rodrigo has studied with "The Greats"-Jean Kerleo, Carlos Benaim and Jean Claude Ellena. His first commercial fine fragrance was Clinique Happy,1997.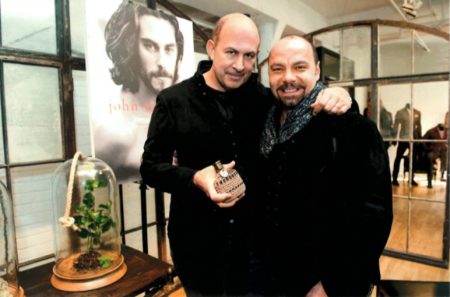 Designer John Varvatos and Rodrigo Flores-Roux at the launch of john varvatos Artisan Aqua 2013
I first met Rodrigo in 2008 at a press event for John Varvatos Woman and we have stayed in touch ever since. He is an award winning perfumer, written articles for CaFleureBon , and has been one of our perfumers of the year . Our niche loving readers will know his name through his collaborations with Carlos Huber of Arquiste, but Rodrigo has signed so many well known, designer, luxury, mainstream and niche perfumes including designers Donna Karan, and Tom Ford to name a few. But his relationship with designer John Varvatos is special.
I have interviewed Rodrigo a number of times, but in my 2009 interview (for Fragrantica) and again in 2010 (CafleureBon) he shared (excerpted here) much about his friendship and collaboration with John Varvatos. "I met John Varvatos back in 2002 through Brian Robinson, at that time, owner of Zirh…John feels very comfortable talking perfume with me, and I consider working with him not only an enormous pleasure, but also a privilege and a great challenge to tackle, as he is always raising the bar. John's approach is unique: "I'll know it when I smell it…" and if I may add, I feel privileged as he listens to me a lot. I do the same and we communicate easily and freely".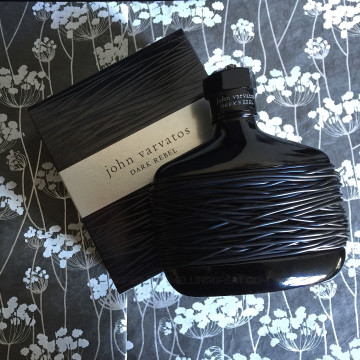 john varvatos DARK REBEL Photo: Sebastian Jara
In preparation for his review of John Varavatos Dark Rebel(2015), Sebastian Jara, Contributor, YouTube fragrance personality and the founder of the Facebook Group Looking Feeling Smelling Great. had a few questions for Rodrigo about the creation of Dark Rebel for this review; thank you Rodrigo for taking the time out of your busy schedule –Michelyn Camen, Editor in Chief
We hope you leave a comment about what you thought of Sebastian's review of Dark Rebel onsite as well as at Sebastian's YouTube channel.
You can follow us @cafleurebon @lookfeelsmellgreat on Instagram