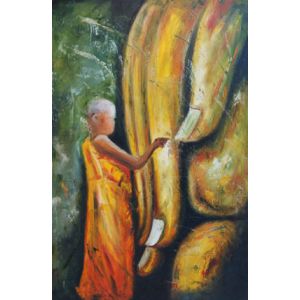 One of the best things about my position as Managing Editor of CaFleureBon is the opportunity for me to meet the artists behind the fragrance and listen to what inspires them to make their fragrances. Dawn Spencer Hurwitz is one of those perfumers who always have something interesting to tell me when I get a new set of fragrances to try. Her latest set of releases due to be released in the next couple of months have her returning to a botanical framework and with two of the three looking eastward for inspiration. All three will be excellent fragrances for the fall and even though I've been testing them in the summer heat they still manage to show off their quality.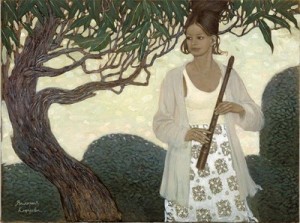 Vanille Botanique
As soon as many see vanilla in a fragrance title they think overly sweet. In recent years that has become less of a problem as perfumers have been unafraid to explore finding other facets of vanilla to accentuate. That has meant vanilla now holds potential for me when I see it in the name and when it is Ms. Hurwitz using it that doubles my anticipation.
In an e-mail Ms. Hurwitz says about Vanille Botanique:
"I just love a good balsamic vanilla that is not really sweet but very, very rich and smooth."
I agree with that sentiment and in Vanille Botanique Ms. Hurwitz has delivered on the promise above.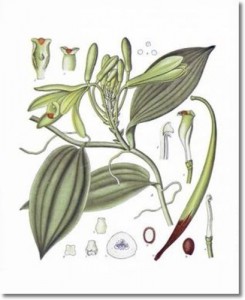 Before we encounter the vanilla, citrus opens up things and rose and jasmine carry the fragrance through the heart into the base which is where the vanilla resides surrounded by resins. Benzoin, labdanum, and balsams are what transform and elevate the vanilla. The vanilla never has the opportunity to get out of control and instead is turned into something, as promised, "rich and smooth"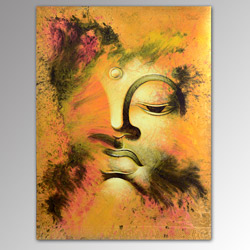 The Hand of Buddah
When I saw the name of this I was expecting some lotus centered meditative fragrance. Then Ms. Hurwitz set me straight by letting me know where the name came from:
"This is based on the 'hand of buddah' citron – a fruity floral citron used for flavorings and looks like it has fingers – or graceful buddah hands.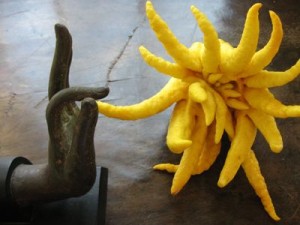 There you go, forget lotus and welcome in the citrus. Grapefruit, citron, and yuzu open things on a slightly unusual but familiar accord. There is a nice osmanthus and jasmine heart which makes a transition to the woody base of sandalwood, buddahwood, and cedar. This makes The Hand of Buddah a refreshing woody citrus and while it doesn't necessarily make me want to meditate it does make me smile, a lot.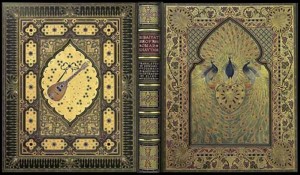 Ruba'iyat
This was one where I was familiar with the name from the Ruba'iyat of Omar Khayam. Turns out Ruba'iyat is a more general term as Ms. Hurwitz explains:
"Named for the Persian poetry form… This is a more traditional Middle Eastern oude style than my soft and woody 'Oude Arabique'; it's richer, more spicy and has a greater intensity… focusing on the rose notes as the spiritual center as the sufis do."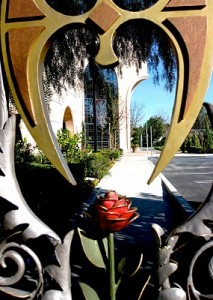 It is that rose Ms. Hurwitz mentions that transforms Ruba'iyat but it is also everything else around it that contains that rose like an exotic jewelbox. The opening stanza is an intense spice and wood around pink pepper and davana wood. Out of this the sufi rose becomes ascendant and it dominates the heart. Saffron adds an exoticism to the rose and this is a perfect complement to the rose to create the eastern vibe. The oudh and a full set of frankincense, myrrh, and labdanum join in. As you can imagine this ends Ruba'iyat in a very concentrated place. It is what makes Ruba'iyat resemble that traditional Middle Eastern oudh that Ms. Hurwitz promised. Ruba'iyat is my favorite of the three but I am really looking forward to wearing this once the weather turns cooler as I think it will be particularly good when I have to wear a sweater.
All three fragrances have average longevity and slightly above sillage.
These three fragrances show a lot of Ms. Hurwitz's ability to take something simple and make it something memorable. Ruba'iyat, Vanille Botanique, and The Hand of Buddah are examples of that ability.
Thanks to Dawn and DSH Perfume we have a reader's choice draw for a 10mL sample of one of these fragrances. To be eligible leave a comment naming which one of these sound like the one you would most like to own. Draw closes on July 26, 2011.
–Mark Behnke, Managing Editor