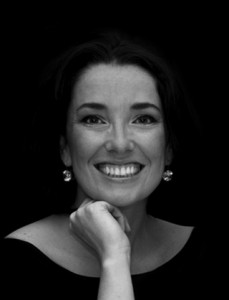 I would have to say that one of my favorite people in all of perfumery is Victoria Christian the daughter of Clive Christian. I have had the great pleasure of meeting her a few times and every time I walk away thinking what a fun, intelligent, and sophisticated person she is. She tirelessly travels around promoting the brand with which she shares a surname. One of the very special ways she displays the Clive Christian fragrances, when making a personal appearance, is by wafting it out over the audience by the use of antique sandalwood fans. Every time I wear a Clive Christian fragrance I hear her voice, "Close your eyes and raise your nose." There are two new Clive Christian fragrances which are named after her simply called V for Men and V for Women.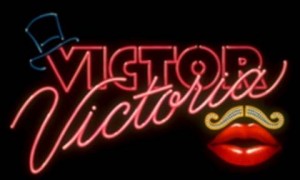 Clive Christian has always released their perfume in pairs one for each gender but this time I have to say I see aspects of Victoria in both versions of V. This reminded me of the Blake Edwards musical comedy Victor/Victoria in which a woman pretended to be a man who was performing as a woman. In a very funny way it showed the title character embracing the best parts of the gender roles to make her a more complete person. I think the two different editions of V do that too as they embrace an intelligent resinous strength for V for Men and a floral sophisticated beauty for V for Women. Both are also a lot of fun to wear because of the high quality of ingredients.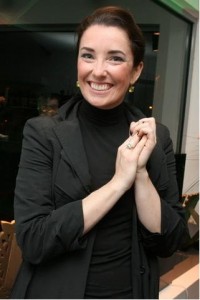 When it comes to incense I like mine as austere and delineated as it can be. If you share my predilections then I think you will enjoy V for Men. V for Men revolves around an intense axis of frankincense. This is extremely high quality frankincense which carries a chill to it that could give you frostbite if it were not swaddled in warming notes to keep it from being painful. I wasn't crazy about this intensity on paper but on my skin it was an entirely different story. The frankincense holds sway but the combination of elemi, pepper, amber and vanilla turn this into an incense lover's dream date.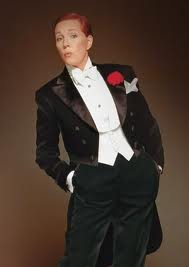 The opening of V for Men begins with the frankincense joined with elemi adding its resinous pine and lemon character to the first act. The heart is where the frankincense is allowed to run free and with a mix of pink, white, and black pepper swirling about it, this is where the concentration of incense might become difficult for some. I know when I sniffed it on paper I thought that. On my skin it felt like the pepper actually blunted the chilliness of the frankincense beneath the heat of their piquant nature. I reveled in this on my skin as it was amazing. Amber and vanilla in the base really rein in the frankincense and bring it in out of the cold wrapping it up in soft spices and cozy sweetness for the final stanza.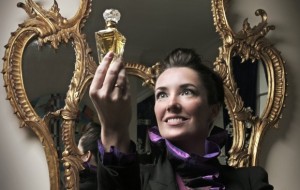 I have always thought that the great white flower perfumes carry an innate sense of sophistication and V for Women does nothing to dissuade my hypothesis. This is a fragrance which matches Victoria Christian in all of her intelligent beauty. The mix of white flowers which comprise the heart of V for Women collaborate quite beautifully and it is that heart which oozes class before modulating into a traditional chypre base.
Before we get to the white flowers at the heart of V for Women we begin with a lovely peach note paired with bergamot and neroli. Then we get down to business as almost simultaneously jasmine, rose, ylang-ylang, and gardenia flow into my consciousness. These notes create a floral four-part harmony that truly hits all the right notes. Where it gets better is some orthogonal floral notes of chamomile and lavender which add a bit of astringency to the almost overt lushness. There is a touch of spice as pepper and coriander float on the periphery almost as grace notes. The base is a classic chypre oakmoss, patchouli and musk troika and it is an excellent finish to V for Women.
V for Men and V for Women have overnight longevity and above average sillage.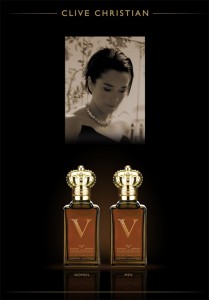 I think both of these fragrances are wonderful testaments to the woman who inspired their name. The intelligence of V for Men, the sophistication of V for Women, and the fun I had wearing both of them. Say it with me, "Close your eyes and raise your nose."
Disclosure: This review was based on samples provided by the Clive Christian counter at Bergdorf Goodman in New York.
Thanks to Bergdorf Goodman I have a sample set of both V for Men and V for Women to giveaway. To be eligible name your favorite Clive Christian fragrance in the comment section. We will choose one winner on August 8, 2012 via random.org.
We announce the winners only on site and on our Facebook page, so Like Cafleurebon and use our RSS option…or your dream prize will be just spilled perfume.
-Mark Behnke, Managing Editor