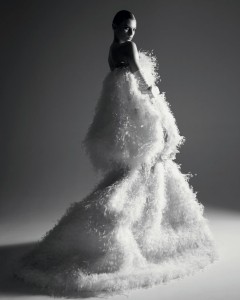 Every season I spend at Fashion Week there is one thing I notice about the best evening wear coming down the runways; while they are all very structured dresses they all still have an ineffable flow to them. When you look at all the layers by themselves you think that will be stiff and uncomfortable. Then you see it in motion and it all fits together as the dress flows around the wearer. Structure gives way to kinetics. Christian Dior is one of the fashion designers which have exemplified this kind of haute couture for over 50 years. The latest addition to the Christian Dior La Collection Couturier Parfumeur is called Grand Bal and it feels like the right accessory to add fragrant flow to a Dior ball gown.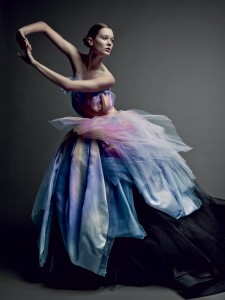 The in-house perfumer for Dior, Francois Demachy chose to go in a different direction than the previous entries in the collection. I am happy M. Demachy chose to release Grand Bal on its own because it has a delicacy that is best appreciated when it is not being crowded out. M. Demachy chooses jasmine as the focal point of Grand Bal and this is one of the most sophisticated jasmine fragrances I've encountered. I generally love my jasmines as indolic as they can get but jasmine is a versatile note and depending on the source that indolic intensity can be controlled. M. Demachy chose to use Jasmine de Grasse as his jasmine source for Grand Bal and this jasmine is more fresh than indolic but there is a tiny little hint of the indoles to be found. For something this intricate M. Demachy had to make sure the complementary notes provided a structure for the jasmine to shine amongst and he provides that framework so the jasmine flows around you in a fragrant layer atop your ball gown.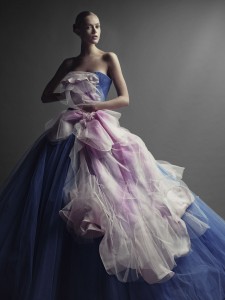 M. Demachy's first layer is to use bergamot and orange blossom to give a bit of soft floral olfactory organza. They are only a light passing phase as the jasmine arises as if at dawn. It arrives sweetly almost demurely and then it firmly provides the foundation of Grand Bal as it intensifies. Ylang-ylang is the note that is used to help focus the jasmine and allow it to fully flower on my skin. The base to this jasmine is a more austere Australian sandalwood which is less sweet and creamy than Mysore-like sandalwoods and that is the right choice for Grand Bal because it adds only a touch of sweet woodiness to the jasmine. There is also a very light application of musk in the base but it was really only detectable very late in Grand Bal's development on my skin.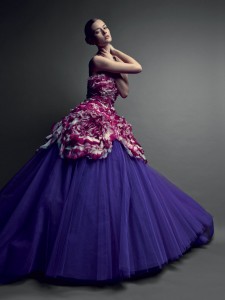 Grand Bal has excellent longevity and deceptively excellent sillage. On the days that I wore this I felt like it was wearing very close to me but I had two people from a fair distance away remark on how nice I smelled so that is what I mean when the sillage is perhaps more than I thought.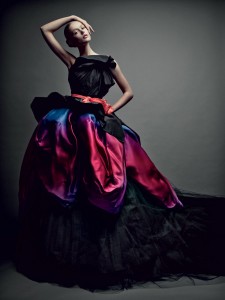 Grand Bal feels like the perfect fragrant accessory for a night out in a ball gown as it has a flow to it that would mimic the best ball gowns anywhere. I am also struck that the delicacy also contains a foundation to it that makes Grand Bal more than just an add-on to an elegant night it really can be an everyday jasmine for those who love the note.
Disclosure: This review was based on a decant purchased from Surrender to Chance.
–Mark Behnke, Managing Editor