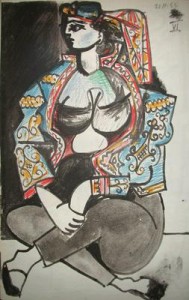 Last week's Elements Showcase in New York was a cornucopia of riches; a multitude of fragrances for home, bath, and body- and beauty products of exquisite quality and variety.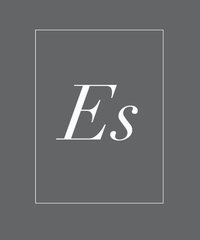 One of my major joys was meeting gracious Anne-Laure Marchal, Sales and Marketing Director for the House of Caron.
Anne-Laure was kind enough to fill my tiny atomizer to the brim with Richard Fraysse's 2011 launch L'Accord Code 119.
[Given the choice between eau de parfum and extrait, I chose the extrait]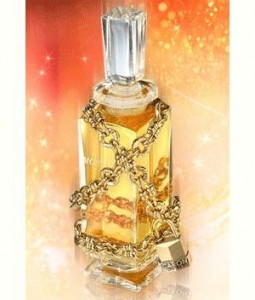 Notes :
Cassis, blackberry, Egyptian jasmine, patchouli, black pepper, musk, heliotrope, amber, vanilla
I suppose one would have to characterize the scent: fruity-floriental..
I don't feel that nomenclature fully conveys the subtleties of this new Caron release, which will be a fountain fragrance, and will demonstrate the vitality still evident in the timeless House of Caron.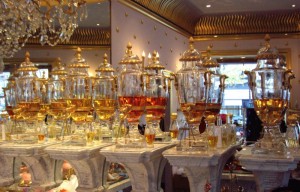 Cassis and blackberry are fruits which provide a tangy sweet/ tart introduction.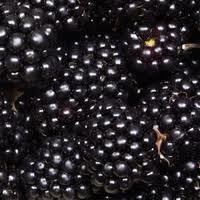 I've often heard others relate their approach/avoidance affair with cassis, as a distinctly urinous quality may be perceived by many.
To my nose, this note is not an issue in L'Accord, as the lush succulence of juicy blackberry modulates the more acidulated aroma of those small, potent cassis buds.
The mouth waters in anticipation of what is to follow…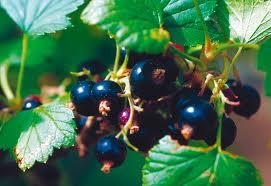 Black pepper weaves its way between the fruits, and I always find this a very good thing, indeed. It pulls some of the sweetness from a fragrance, and contributes an arid spiciness in the process.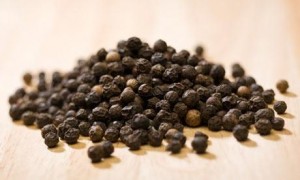 When you consider that several of the remaining notes are known for their pâtisserie-
like, honeyed effect- heliotrope, vanilla, amber– black pepper feels instinctively right.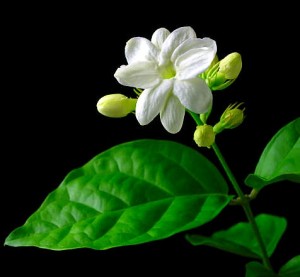 Egyptian jasmine provides a welcome carnality, enabling one to feel like a Femme Fleur.-ripe, sensuous, lovely. Please pluck the petals…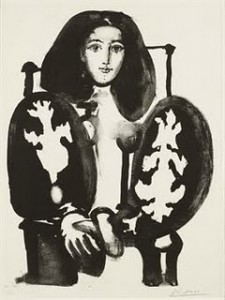 Musk and patchouli provide the bed.
You provide the rest.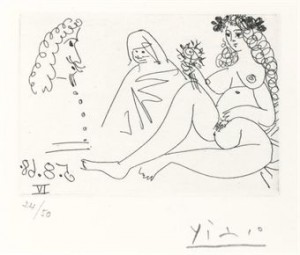 Despite my reference to 'femme fleur', this smells divine on men.
I'm not one to quibble over gender and fragrance appropriation- if it sings on your skin, then all is well!
T hanks to Caron Paris located in New York we have a sample of the eau de parfum of this beautiful scent available to a fortunate commenter.
Please, share with us your favorite Caron fragrance, why you think it is called code 119 (see editor's note) and your own tale of sweet seduction. Draw ends August 26, 2011.

-Ida Meister, Senior Editor
All Art by Pablo Piccaso
Editor's note: There is a mystery to the name. Could it be Alès Group, 119 Rue Salvador Allende? Is it the code name for the fragrance? L'Acoorde Code 119 is the first fruity-floral urn fragrance and won't be available until later this year