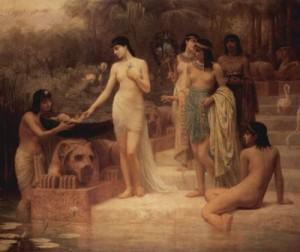 Calice Becker has been exploring oud through the Arabian Nights Collection for Kilian Hennessy's By Kilian perfume line. She has taken us from Pure Oud which is exactly as advertised, to Rose Oud which sets off the oud with a dewy rose, to last year's oud accord or "oud without any oud" in Incense Oud. For the fourth exploration of oud Mme Becker has chosen amber as the dancing partner in Amber Oud. Mme Becker is using this series to delve into what we as perfumistas perceive in oud.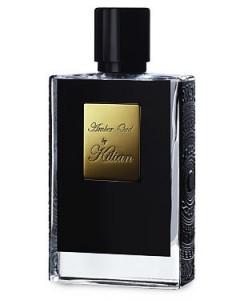 Over the past two years as I have, of necessity, become more familiar with oud I have found it to have an almost chameleon-like quality as it seems to take on a different character depending on what is surrounding it. In Amber Oud Mme Becker has done a skillful job of actually coaxing out a sweet quality from within oud. A year ago if you had told me there is any sort of sweet quality to oud I would have scoffed at that notion. Then I started sampling pure oud oils from all of the regions which produce it and I have been very surprised at how different the nature is depending on both the region and the age of the tree from which it is harvested. While all of them are without doubt ouds there are some which have something different to them. In particular the Cambodian version of oud seems to contain a slightly floral sweetness that I don't find in the oud from other sources. While it isn't explicitly identified as the source of the oud in Amber Oud, I suspect that it is because Mme Becker has created a sweetly unique oud perfume.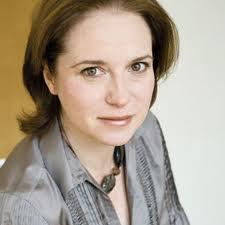 Amber Oud opens with the slightly medicinal, almost characteristic, oud note. I think Mme Becker wants you to know this time she is using the real thing and not trying to trick us into believing oud is present. Then a very strong application of vanilla completely changes the game and Amber Oud sheds its medicinal skin to reveal something sweet. Benzoin also is used in the heart and it adds a contextual resinous sweetness. Both the vanilla and the benzoin present different aspects of sweet and the oud finds a comfortable balance between them. Mme Becker then adds a dash of bay leaf which once again coaxes the woody quality of oud to the fore and cedar enhances that. The base takes amber and in its sweet spiciness completes the transition of oud into something different than where we started.
Amber Oud has outstanding longevity and above average sillage.
Amber Oud is a worthy companion to the previous three fragrances and it more than holds its own as part of this Arabian Nights collection from By Kilian. I can't wait to see what Mme Becker does with the final entry Musk Oud next year. I believe when she is done she will have created a definitive exploration of oud in perfumery. With Amber Oud I just surrender to its sweet emotion.
Disclosure: This review was based on samples provided by MiN New York.
Thanks to our friends at MiN New York we have two samples of Amber Oud to giveaway. To be eligible leave a comment describing where you have found an unexpected sweetness or which of the previous By Kilian Arabian Nights oud fragrances is your favorite. We will draw two winners on January 24, 2012 using random.org.
We announce the winners only on site and on our Facebook page, so Like Cafleurebon and use our RSS option…or your dream prize will be just spilt perfume
–Mark Behnke, Managing Editor
Click on this link for official By Kilian press release for Amber Oud
Read our exclusive interview with Calice Becker