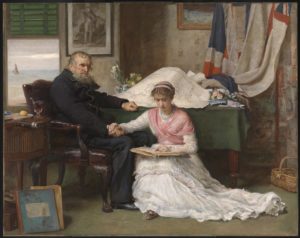 The North-West Passage 1874 by the "founder of the Pre-Raphaelite Movement in Great Britian" Sir John Everett Millais, 1829-1896 Presented by Sir Henry Tate 1894
"For me it's not about making the perfect perfume, it's about storytelling, using scent as well as words." – Interview for ÇaFleureBon with Sarah McCartney, 2014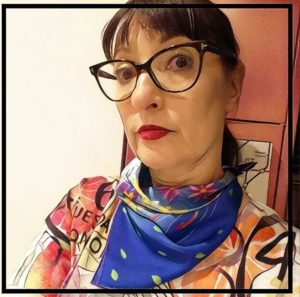 Sarah McCartney of 4160 Tuesdays (photo instagram)
There have been many studies about how and why fragrance affects memory. Suffice it to say the perfumer as artist can serve as a kind of midwife to the mysteries of long forgotten stories, dreams and memories. Sarah McCartney, writer and perfumer (for her own brand 4160 Tuesdays, for her collaborations such as Urban Reivers Damn Rebel Bitches and her lastest for Zoologist Perfumes, Macaque) is a master storyteller in both words and fragrance. Her latest perfume project, " a collection within a collection", The Four Mysteries, is a set of four fragrances each paired with a short mystery story set in England in 1933. Her book, Four Fragrant Mysteries, is now available in paperback.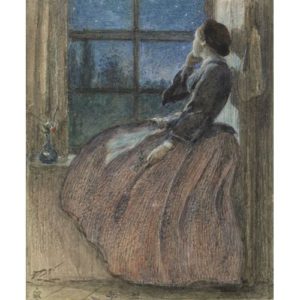 John Everett Millais Lost Love 1860
I have yet to read the book, but I do have samples of the perfumes. Even before I learned of the companion mystery tales, Sarah McCartney's new fragrances were causing me to spin my own imaginative yarns and recall long lost memories.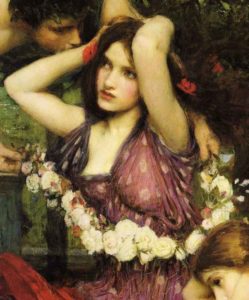 Briitsh Pre-Raphaelite John William Waterhouse Flora and the Zephyrs (detail) 1898
Flora Psychedelica is a delicate, slightly peppery white floral. The initial burst of jasmine recalls a powerful personal memory from 1970s, a perfume shop in the Mashhad bazaar in Iran. This vision gradually transforms to vivid flashbacks of childhood excursions to Central Florida's flowering orange groves, followed by the sight and scent of fields of blooming Easter lilies along the Northern California coast near the Smith River. This perfume also recalls my grandmother's jasmine soap and my mother's Diorissimo. Flora Psychedelica is, for me, a time trip fueled by jasmine, petitgrain, aldehydes, lilies and what I perceive to be lime and orange flower. I adore Flora Psychedelica and the drydown is cool, fresh memory of white flowers, soap and mist.
Top notes: Lily, absinthe, rose, lemon petitgrain; Heart notes: Jasmine tea, rose geranium, intoxication, celery, linden blossom; Base notes: black pepper, orris, carrot, mushroom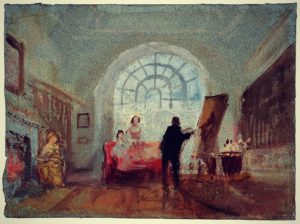 British Romanticist Joseph Mallord William Turner 'The Artist and his Admirers', 1827
The Buddhawood Box – This is the reassuring and comforting scent of my father's house. Despite the extensive venting systems in his workshop, the smells of various woods – mahogany, oak, cedar – have, over the years, permeated the entire house. There is also a bit of smokiness from the fireplaces and hints of festive family gatherings. My father is now in his early 90s. He is no longer enjoying his woodworking hobby and rarely entertains. Nevertheless the smells of many years of happy living linger on. The Buddhawood Box perfume has the same amazing longevity and sense of well being that I associate with my father and with his home.
There are no top notes; Heart notes: malt whisky, Buddhawood, Boronia, gardenia, redbush; Base notes: sandalwood, cedarwood, white oudh, ambergris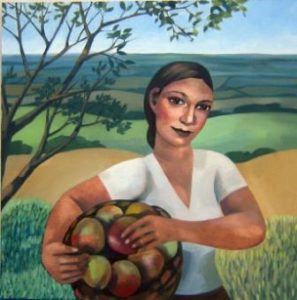 British Contemporary Artist Liz Ridgewaywww.redraggallery.co.uk
Up the Apples & Pears – This fragrance is not so much a memory but a contemporary, late summer harvest bouquet opening with the musty, fruity bloom that covers the skins of the plums and grapes. This odor quickly gives way to the sweet garden scents of apples, peppers, tomatoes, fresh (not dried) hops and the odors of yeasty brews. For several hours a suggestion of juniper and gin buoys up the fruity, vegetal mélange that is Up the Apples & Pears.
Top notes: hops, pear, apple, mother's ruin; Heart notes: Roll-ups, whisky, beer-drenched wooden floors; Base notes: onion soup, brown bread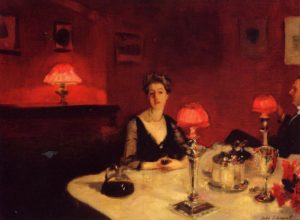 Realist British Artist John Singer Sargent,Dinner Table at Night 1884
Captured by Candlelight is a light gourmand toffee fragrance spiced with cinnamon, cognac and cacao. A reference to candle wax or burning tapers adds romantic ambiance. One whiff of Captured by Candlelight immediately brings to mind a winter evening, twenty-five years ago, when my current husband (who remains the love of my life), offered me his proto-marriage proposal.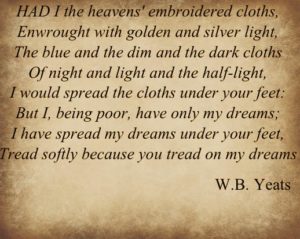 While lingering over burnt cream and cognac in a candle-lit restaurant he presented me with a copy of W.B. Yeats popular romantic poem "Aedh Wishes for the Clothes of Heaven" The copy was hand written in meticulous calligraphy on vellum and rolled and tied with gold, silver and deep blue ribbons. Sarah McCartney's Captured by Candlelight fragrance, Yeats poem and my marriage are all rich in romance, never too heavy and definitely long-lived!
Top notes: cognac, cinnamon, toffee; Heart notes: stewed fruits, toasted hazelnuts; Base notes: opoponax, candlewax, oakwood
Gail Gross– Weekly Contributor
British Neo-calssical Lord Frederic Leighton "Eucharis, a Girl with a Basket of Fruit"1863
Art Direction: Michelyn who chose a wide range of British artists. Other photos from 4160 Tuesdays instagram
Thanks to the generosity of Sarah McCartney we have a draw for one registered reader ((you must be registered to be eligible click here)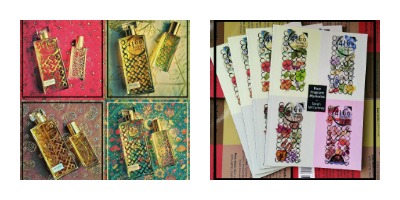 If you live in the EU you have a reader's choice of all Four Mysteries: 30 ml of Flora Psychedelica or The Buddahwood Box or Captured in Candlelight or Up the Apples & Pears and the companion book Four Fragrant Mysteries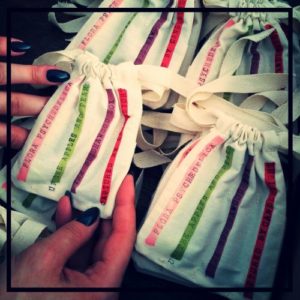 The Four Mysteries Set photo 4160 Tuesdays
OR Four Fragrant Mysteries and a set of all four fragrances x 9ml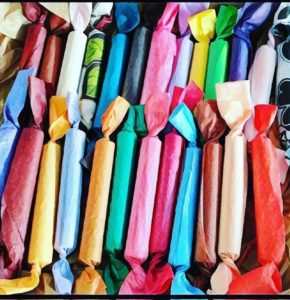 Samples Sarah McCartney via Instagram
For USA and Canada 4 sample vials of the Four Mysteries and the book Four Fragrant Mysteries
Please leave a comment with what you enjoyed about Gail's review of The Four Mysteries, which appeals to you the most, what you would choose should you win where you live and your favorite 4160 Tuesdays perfume. Draw closes October 10, 2016
Follow us @cafleurebon and @4160tuesdays on Instagram. Sarah also has a Public Group Facebook Page 4160 Tuesdays News
We announce winners on site and on our Facebook page- so like Cafleurebon and use our RSS feed or your dream prize will be just spilled perfume.