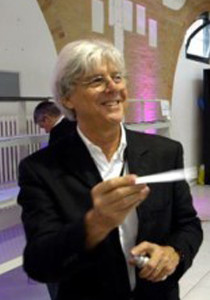 Claude Marchal
Creative Director Claude Machal of Parfums MDCI who was born in Alexandria Egypt, returns to the Middle East for the inspiration behind his fifth masculine fragrance entitled "Le Barbier de Tanger", a green, very retro fern, created by perfumer Anne-Sophie Behaghel.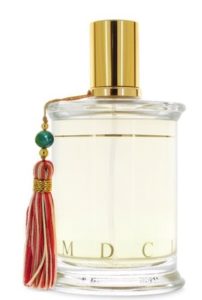 Parfums MDCI Le Barbier de Tangiers

According to M. Marchal who wrote me as he was about to depart to a Trade Exhibition in Cannes, "It is inspired by a real barbershop experience, that dates back to a time when I spent quite a lot of time in The Middle East (Lebanon, Syria…) and Morocco. Anyone who has had a chance to visit or live in these parts of the world are forever marked by certain things, such certain lights, sounds, and of course, smells, sort of emblematic of these countries. Food markets, Souks, streets, unforgettable odors of sun-drenched ports or ancient cities. I kept in particular an unforgettable memory of a barber shop in Tangiers, Morocco, hence the name . Tangiers was once a very cosmopolitan city, this particular barbershop offered the best of both worlds: Arabic –style service and old-fashioned European decor and supplies. A single drop of this fragrance brings me back there! Of course it is very personal".
Head notes: Basel, cardamom, lemon, bergamot, yellow tangerine, clean note (used for the first time in Davidoff's Cool Water by Pierre Bourdon who created Ambre Topaki for the House)
Heart notes: Maillette lavender, Petitgrain, galbanum, pineapple, apple
Base notes: Patchouli, vetyver, ambery woody notes, oak moss notes
Le Barbier de Tangier is available for pre-order on Luckyscent.com 75ml/$250
Thank you Claude for the story behind the fragrance. Yes, this is the year of the neo- Fougere! The pineapple and apple notes makes this a modern take on a favorite classification that began with Fougere Royale by Houbigant in 1882
–Michelyn Camen, Editor in Chief