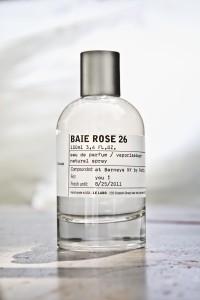 Chicago perfumistos have something to celebrate. The Windy City will be wafting its own exclusive fragrance, Baie Rose 26 courtesy of Le Labo.
Every fragrance should tell a story and Baie Rose 26 has an intriguing one. The new fragrance is an homage to jazz, (the great musical genre born and christened in Chicago in 1910 ) during the 1920s' when Chicago nightlife brought together gangsters, bankers, politicians, molls, and society's 'upstanding citizens' at speakeasies serving illegal liqueur during Prohibition.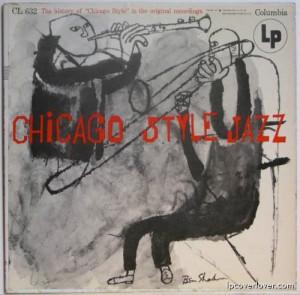 According to the Company, "There is a direct correlation between the sharp pimento berries and some of the more upbeat sounds of jazz, the soft back representing the simpler, soothing side of the music. Either way, the uplifting effect of the music seems to carry you away, the same way the music of the spices, aldehyde and musk playing with the pimento berries, brings your spirit away. The same way the great lake wind does when you walk on the streets of Chicago!"

Baie Rose 26 has been created by Frank Voekl, the nose behind Musc 25 and Iris 39.

Notes: ambrox, clove, pepper, rose, baie rose, musk, cedar, aldehyde.
Available only at Barney's, Chicago. Unless ya got connections…
– Michelyn Camen, Editor-in-Chief