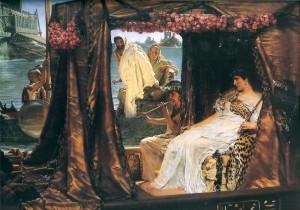 What a difference a couple of years make. In the Fall of 2008 I can tell you that on the list of fragrances I couldn't wait to try that season there was no Creed listed. In the Fall of 2010 that is completely reversed. Among my most anticipated fragrances this fall is the new Royal Exclusive from Creed, Spice and Wood. Olivier Creed is the perfumer behind this one and he was inspired by the historical romance between Egyptian Queen Cleopatra and Roman Marc Antony. Real-life star crossed lovers who are unforgettable. Olivier Creed is making a fragrance in Spice and Wood which can capture the mix of the Egyptian and the Roman, the incredibly feminine Cleopatra and the virile soldier Marc Antony.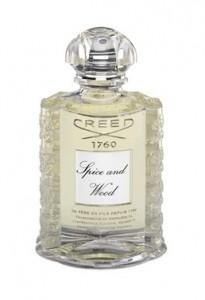 To do that, each phase of Spice and Wood will reflect the two countries of each of Olivier's inspirations. The top is Italian Bergamot, Egyptian Lemon, and Roman Court Pendu Plat apples. The heart goes with Luxor Roses combined with clove, pepper, and patchouli; paired with Italian Birch and angelica. The base notes are Egyptian iris with cedar, oakmoss, and musk.
As with the first Royal Exclusive from last fall, Sublime Vanille; Spice and Wood will come in a hand blown Pochet flacon etched with the Creed crest.
Spice and Wood is due in the Creed Boutique and other US Creed Outlets in November and I expect this will be one fragrance which will end up on my holiday list.
-Mark Behnke, Managing Editor