Bruno Fazzolari and Antonio Gardoni (MC Collage)
When two of CaFleureBon favorite indie perfumers Bruno Fazzolari of Bruno Fazzolari Studio – USA and Antonio Gardoni the nose behind Bogue Profumo – Italy, who both won 2015 Best of Scent awards as Best Indie House of 2015 collaborate long distance on a single perfume that began as a game, you know you will buy it blind. The name of the fragrance is Cadavre Exquis. The name itself comes from one of the first assembled sentences as reported by surrealist André Breton: "Le cadavre exquis boira le vin nouveau." ("The exquisite corpse shall drink the new wine.")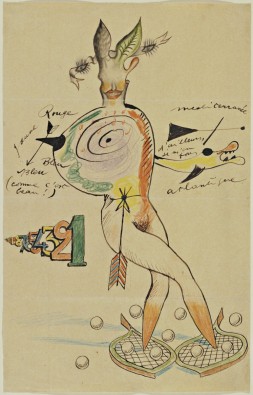 Cadavre Exquis created by Yves Tanguy, Joan Miró, Max Morise, Man Ray (Emmanuel Radnitzky), 1927
The term cadavre exquis refers to the game originated by the surrealist artists of the 1920s. According to the perfumers, they adapted the game for perfume. "They planned and played their game for over a year: swapping, adding and assembling scents, formulas, perfume samples, texts and drawings. The only rule was a keyword: "gourmand" —a popular sweet-fragrance that has been called "insulting to perfumer's craft." It is a category of perfume that neither perfumer had explored (thank you as it is my favorite classification). The result is a challenging, experimental eau de parfum produced and bottled in Bruno's artisan lab in San Francisco. It is a "creature" made of strangely mismatched parts, a smelly Frankenstein, a "monster" that fights against the obvious.
Notes include: blood orange, camphor, ylang-ylang, tagetes, dried fruit, star anise, chocolate, cypress, benzoin, vanilla and civet.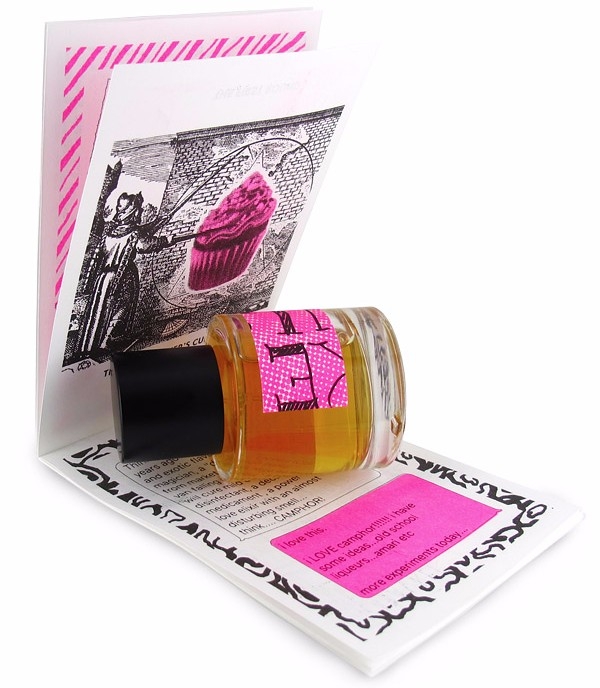 Cadavre Exquis combines fragrant and visual elements, it includes a perfume and booklet documenting the collaborative exchange, printed by Colpa Press, San Francisco.
The edition consists of a 50 mL flacon of eau de parfum and a signed, two-color risograph booklet with images by Bruno Fazzolari and Antonio Gardoni.
The edition is limited to 99 pieces and is priced at $245. Launch date is May7-8, 2016 at the Hammer Museum's AIX Scent Fair on May 7 – 8, 2016. It will be available for sale exclusively at Bruno Fazzolari's website and LuckyScent
Via Bruno Fazzalori and Antonio Gardonio
Michelyn Camen Editor in Chief