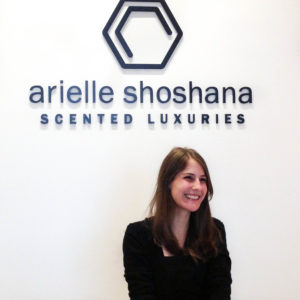 Arielle Weinberg of Arielle Shoshana Scented Luxuries
Arielle Weinberg followed her passion for perfume and opened her fragrance boutique Arielle Shoshana in Washington D.C. in 2015. What could be next? A signature Eau de Parfum! The eponymous fragrance Arielle Shoshana, was composed by Cécile Hua, a senior perfumer at MANE Fragrance and board director of the American Society of Perfumers.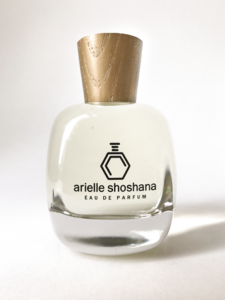 "The star of Arielle Shoshana Eau de Parfum is an irresistibly vibrant passion fruit accord. No fragrance had ever fully captured the complex tartness and juiciness of passion fruit, Arielle's all-time favorite food, so Cécile drew upon years of experience with supercritical fluid extraction (a proprietary technique developed by MANE) to create a passion fruit extract more realistic than any before it. The first time I saw a passion fruit opened, I screamed," says Arielle Weinberg, founder of Arielle Shoshana. "It's such a bizarre-looking fruit. Totally unexpected. I wanted the fragrance to capture the experience of that first passion fruit: the shock of the unexpected, closely followed by delight."
Arielle Shoshana Eau de Parfum is made in the U.S.A with a 25% concentration of fragrance oil.
RETAIL/$125
3.4 oz. (100 ml)
Launching June 10, 2017 www.ArielleShoshana.com
via Arielle Shoshana
-Michelyn Camen, Editor in Chief