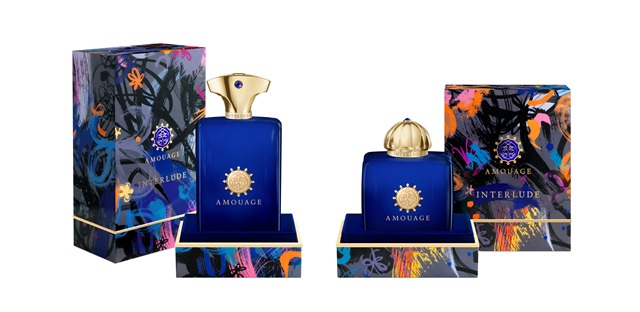 The theme of the House of Amouage's latest fragrance duo, Interlude for Man and Woman revolves around the idea that internal harmony can be created from external chaos.
"I interpret what I see and feel into scents," says Christopher Chong. "All the social and natural chaos and disorder surrounding us today can be translated to a much more intimate level. The interlude moment is a reflection of all the trials and tribulations one overcomes to attain personal satisfaction and achievement."
Interlude Woman is a floral chypre with notes of Bergamot, Rose, Frankincense, Sandalwood Nut, Coffee, Kiwi, Honey and Agarwood. A base of Amber and Vanilla inject warmth to the fragrance's contradicting accords. Nose is Karin Vichon Spehner of Robertet
Interlude Man is composed of Bergamot, Oregano, Pimento Berry Oil, Amber, Frankincense, Cistus and Myrrh. Notes of leather, Agarwood smoke, Patchouli and Sandalwood in the base add lasting layers of depth and texture. Nose is Pierre Negrin of Firmenich
Available September 2012 in Northern America at Bergdorf Goodman, Aedes and Lucky Scent.
Interlude Woman
50ml $250
100ml $295
Interlude Man
50ml $225
100ml $275