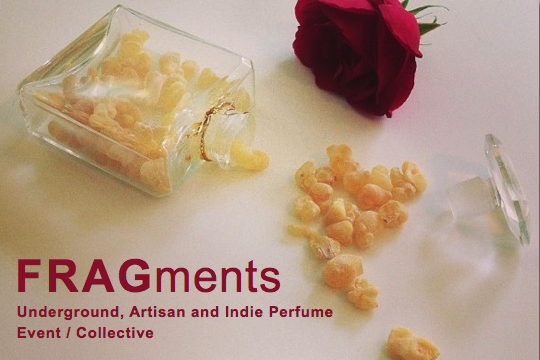 CaFleureBon readers have a keen interest in Artisan, Natural and Indie Perfumery. At CaFleureBon, we have been at the forefront of introducing talented olfactive artists on many occasions through our series CaFleureBon Profiles in American Perfumery. One of the Natural perfumers we have featured in our series, Maggie Mahboubian of Parfums LaLun has created a new venue devoted to artistic perfumery, named FRAGments, which will be held on June 22, 2013 at the MorYork Gallery in Los Angeles (4959 York Boulevard). The event will be the first in a series and coincides with the first Saturday of the summer season. Each event will feature a moderated salon discussion followed by a reception and exhibition where perfumer/creators will be able to present their work in a collective popup shop designed and styled by Maggie, a former architect.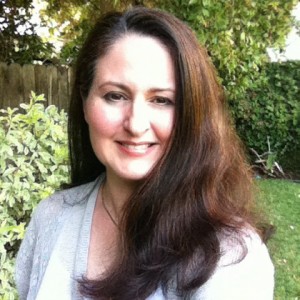 Maggie Mahboubian, Founder and Curator of FRAGments
"Artisan perfumery is a growing movement where individuals are exploring unique olfactory directions through a variety of fragrant media and palettes" says Maggie Mahboubian, founder and curator of FRAGments. "However, very few venues exist for these perfumers to present their handcrafted work. FRAGments will fill that gap". She adds, "It will provide a small scale, intimate forum for artisan perfumers to interact directly with their audience". Another unique aspect of this event is that it will define a community and spotlight the art of fragrance design through interpretive and experimental work.
The first FRAGments event will be held at, the studio of eclectic sculptor; Clare Graham whose work visually embodies the spirit of this diverse group of perfumers. The event will begin with a salon-style discussion session moderated by Saskia Wilson-Brown. Ms. Wilson-Brown is the director of the newly formed Institute for Art and Olfaction in Los Angeles. The IAO supports the work of olfactory artists through grants, research opportunities, lectures, workshops and a materials library.
The following artists will present their work at the 1st FRAGments event on June 22:
JK DeLapp, The Rising Phoenix Perfumery
David Falsberg, Phoenicia Perfumes
Amanda Feeley, Esscentual Alchemy
Lisa Fong, Artemisia Natural Perfume
Heather Kauffman, Jolie Laide Perfume
Maggie Mahboubian, Parfums Lalun
Christi Meshell, House of Matriarch
Mik, MIKMOI San Francisco
Ayala Moriel, Ayala Moriel Parfums
Persephenie Lea Persephenie
Sherri Sebastian, Sebastian Signs
Nikki Sherritt, Rebel and Mercury Perfumes
Meredith Smith, Sweet Anthem Perfumes
Dawn Spencer-Hurwitz, DSH Perfumes
Laurie Stern, Velvet and Sweet Pea's Purrfumery
Roxana Villa, Roxana Illuminated Perfume
Shelley Waddington, En Voyage Perfume
11:00 am- 12pm Panel Discussions moderated by Saskia Wilson-Brown IAQ
12-5 pm Pop Up Shop
We hope that our readers in Los Angeles will attend what promises to be an exciting event. Love artisan perfumery leave a comment…. Surprise in store. For more information and to purchase tickets please visit www.frag-ments.com
–Michelyn Camen, Editor in Chief