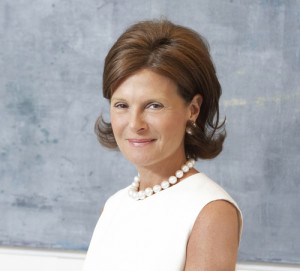 Nest Fine Fragrances was founded by Creative Director Laura Slatkin and is known for their beautiful home and fine fragrances composed by well-known perfumers. New this month at Sephora is Nest Fragrances Wisteria Blue, the Company's 11th eau de parfum,signed by Senior Perfumer Rodrigo Flores-Roux of Givaudan.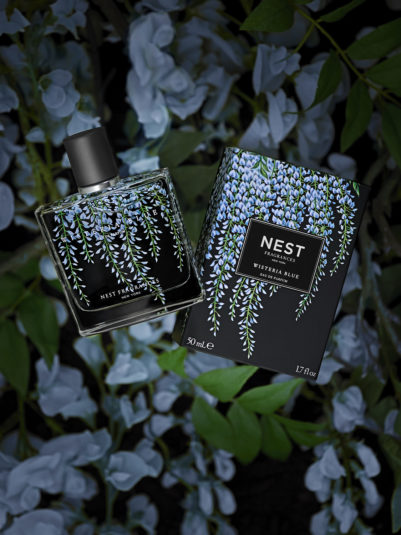 "I was inspired to create Nest Fragrances Wisteria Blue while walking through the Historic District in Charleston, S.C.," said Laura Slatkin. "I came across a home that was covered in wisteria blossoms in the most extraordinary shades of lavender, blue and white; it was right then and there that I knew I had to create a wisteria fragrance. Upon returning to New York, Ms. Slatkin knew immediately she wanted to collaborate with Rodrigo Flores-Roux to develop the fragrance. "He is legendary in the fragrance industry, but I had not yet had the pleasure of working with him. When I got to his lab, Rodrigo shared with me an essence of wisteria. He said this rare essence was extracted from wisteria blooms adorning Petit Trianon, Marie Antoinette's home at Versailles. It was pure perfection. To complete Nest Fragrances Wisteria Blue, we added imperial jasmine and Bulgarian rose – notes Rodrigo calls the 'king and queen of any important floral fragrance' – and fresh watery nuances. The end result is an exquisite fine fragrance that captures the ethereal beauty and artistry of wisteria." As with all of her previous creations for the Nest Fine Fragrances Collection, Ms. Slatkin worked closely with widely respected Russian artist Alexander Solodukho, who painstakingly sketched and painted the original botanical artwork for Wisteria Blue's packaging."
Notes: French wisteria, Bulgarian rose, imperial jasmine and fresh watery nuances.
Nest Fragrances Wisteria Blue is available for purchase at Sephora.com in a 1.7 Fl. Oz. (50mL) eau de parfum spray for $72 and a 0.27 Fl. Oz. (8mL) eau de parfum rollerball for $27
Via Nest Fragrances and my own synopsis
Michelyn Camen, Editor-in-Chief