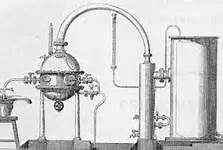 One of the things I miss the most, this winter, is walking in the woods and breathing in that delightful sylvan aroma of wood, earth, flower and leaf. Natural perfumer Julianne Zaleta, owner of Herbal Alchemy Apothecary and Alchemologie Natural Perfumes, has captured that olfactory experience in a superb woodier take on the classic fougere, with a few surprises. From a young girl she has constantly played with and mixed flowers and scents. Her eventual path of herbalist to aromatherapist to perfumer gives her a unique viewpoint and style in creating fragrance. She lovingly handcrafts all of her scents and products in her Brooklyn, NY atelier, keeping them not only ultra-natural but very personal.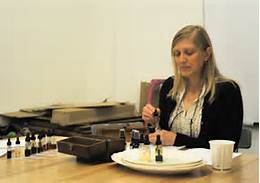 Julianne Zaleta
Julianne, fascinated by fougeres, has released one of her own with Sol de la Foret (Forest floor). She has done her homework, researching the history of coumarin and its natural sources. Other natural raw materials, she discovered, were rich in coumarin such as buffalo grass (flouve), sweet clover and lavender. This perfume lists top notes but wears its heart notes on its sleeve. From first dab this says green and plush, yet also radiates a dry floral spiciness surrounded with dark green foliage. The ho wood sets the stage, for a forest romp yet the citric top notes, of neroli and blood orange, never radiate that "cologne" aura and merely brighten the dark forest shadows a bit.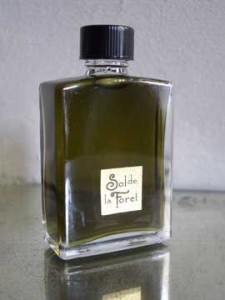 The fulcrum of lavender between sharp clary sage and dry floral carnation results in a perfect woody floral green balance that never waxes too flowery or too herbal. The dry down here was softer than I had ever osmagined it would be. Listing oak moss (evernia prunasti), sweet clover, tonka bean, fossilized resin, tobacco and vanilla CO2 extraction; this should have been some twisted gourmand sweet green overdose; yet it settled on my skin like a midsummer night's dream. Plush and sweet, but never cloying, this really does radiate that same groovy warmth that comes from a forest around sunset. A golden glow, a warm breeze, wisps of cool moss swaying from sun kissed trunks all come together creating one very comfortable, and easy to wear, unisex dark and woody fougere..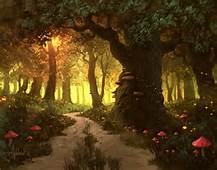 If Natural Perfumery were an ancient tree, Julianne would easily be in the newest leaves at the tips of the crown reaching for the sky and growing in a new direction. The roots of her art, and formulae for her perfumes, run as deeply into history as the roots of the tree into the earth. Without being dated or trying to be "fresh" this fougere radiates gentle green, but also timeless strength, in a unique almost brooding manner. Its power is evident from the first sniff. It is, however, in its restraint and poise that Sol de la Foret truly impresses me. Old world charm and sophistication in a modern all natural perfume that still keeps its classic grandeur is indeed wonderful. Sillage: good then closer. Longevity: impressive, lingering long after you might think it's gone.
Disclosure: Review based on a sample sent to me by Alchemologie Natural Perfumes.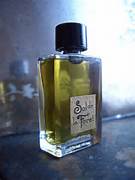 Thanks to Herbal Alchemy/Alchemologie we have a lovely 5 ml mini perfume of Sol de la Foret to give away to one US reader. Please leave a comment naming your fondest forest memory is or which Alchemologie scent you might like best, and why. This bottle size is not available on the website and Julianne was kind enough to make a unique prize for a unique group of readers. Please like Herbal Alchemy Facebook page, your entry will count twice. Draw ends 5 PM EST February 2, 2014.
We announce the winners only on site and on our Facebook page, so Like Cafleurebon and use our RSS option…or your dream prize will be just spilled perfume.
Editor's Note: Change can be good, it can also be confusing! Herbal Alchemy is the apothecary line and main business. The website still has all perfumes and scents listed under this banner. Alchemologie is simply the fragrance line of Herbal Alchemy. Julianne is in the process of switching things around and relabeling perfume, and working on a new site/page, but that takes time. She appreciates your understanding and patience.
–John Reasinger, Senior Editor and Natural Perfume Editor