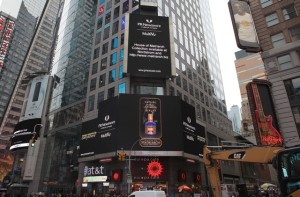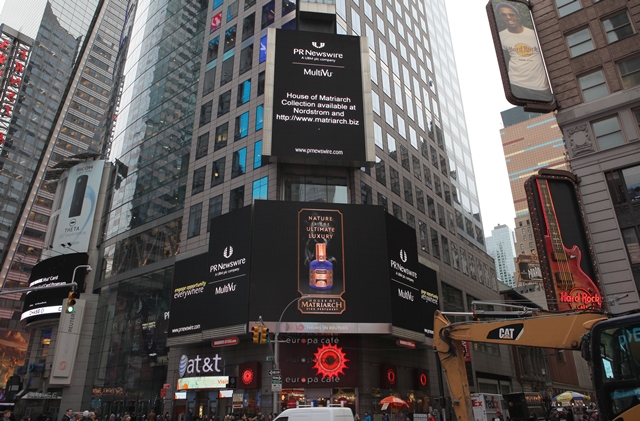 House of Matriarch Billboard Ad in Times Square
If you are a reader of ÇaFleureBon, chances are you are already familiar with Christi Meshell, the Seattle Natural Perfumer who creates luxe botanical perfumes under her award winning artisan brand House Of Matriarch
To commemorate this historical moment for natural perfumery Christi is offering a draw for a worldwide registered reader for 50 ml of your choice of Orca, (great for winter) Trillium, (Best of Scent 2015 Contributors and Editors) Albatross, Madrona, Forbidden, (created for The CaFleureBon/Natural Perfumer's Guild Oephiucius 13th sign project, our review here, Black No. 1, (formerly known as Blackbird our review here), Devotion (our review here), Coco Blanc(MC's favorite our review here) or Sex Magic (our review here). The random winner of this draw is Claire who chose either Coco Blanc or Orca. Please email michelyn at cafleurebon dawt com with your choice as the subject as well with your mailing and phone details by 2/16/2016 1:30 PM EST. This is a deadline and no exceptions if you are late. You must use your email address so we know it's you.
We announce the winners on our site and on our Facebook page, so Like Cafleurebon and use our RSS option…or your dream prize will be just spilled perfume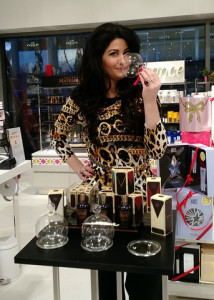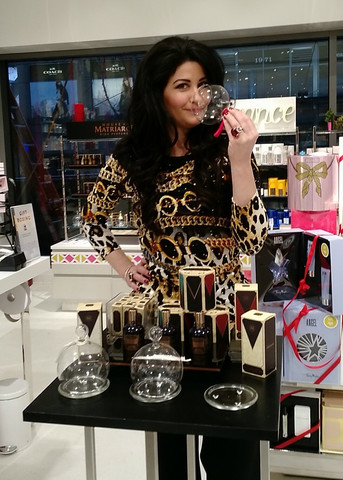 Now what's this about 49 more winners? Thanks to a surprise from Christi and House of Matriarch, EVERY registered Reader who entered and left a comment will recieve a 1 ml of their choice left in their comment as follows (you had to be registered).
All you have to do is send your address and mailing details and CaFleureBon avatar name below to magic@matriarch.biz with a cc email to michelyn at cafleurebon.com and you will receive a 1ml cobalt vial of the scent you chose! Please put CaFleureBon RAOK HOM and your choice as the subject. There is no spilled perfume for these 49 and you need to claim this by February 20, 2016 PST. One sample per household. If you do not see your name on this list it is because you did not register.
Jane Cate Coco Blanc, DGambas Trillium, Mujo Sex Magic, LaDomna Forbidden, Melita Orca, Lellabelle Orca, Lori L Blackbird, silvrolive Cococ Blanc, Julesinrose Devotion, Deena C Coco Blanc, Ringthing Trillium, Maya Orca, Nemo Orca, James Weaver Devotion, Steve A Black No 1, Sunmisun Orca, Jpboukis Black No 1, Petitgrain Madrona, Fazalcheema Black No 1, Esther Orca, Francesca Orca, Yash Orca, Marcopietro Black No 1, Timea Coco Blanc, Patty P Coco Blanc, Travis O Orca, Maria A Coco Blanc, Elizabeth T Trillium, allaces Orca or Coco Blanc or Sex Magic, Mintteacup Coco Blanc, Sharman Trillium, cdb73110 Coco Blanc, Diana Devlin Coco Blanc or Black No 1, Lena Forbidden, Cynthia Trillium, Bunchofpants Orca, Loide Orca, Charlotte Orca or Albatross, Girasole638 Coco Blanc, Greg Sh Coco Blanc, Iphigenia Coco Blanc, Anna H Devotion, Vick G Coco Blanc, Laurels Orca, Jazzbelle Trillium and Staceyw Coco Blanc