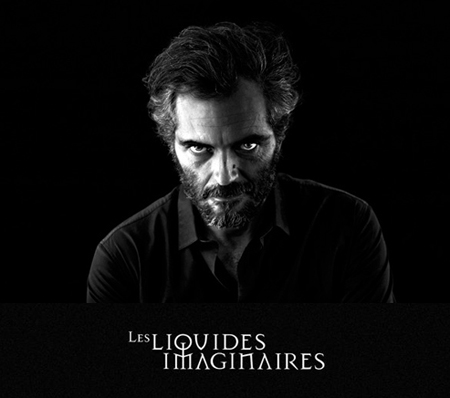 Phillip Di Méo
Last year French perfume company Les Liquides Imaginaires was launched by Phillip Di Méo, with the release of two Trilogies of scent, in an attempt to remind us all of the sacred nature and mystical power of fragrance. In the Latin, per fumus means "through smoke" and is the root of our word 'perfume'. The first primitive fragrances were blended as sweet smelling offerings to the gods. In the first trilogy of scents, Les Eaux-Delà (The Waters Beyond), M. DiMéo concentrates on the divine beginnings of perfume and brings to life three substantial and well-crafted fragrances that maintain a tenuous balance of the erotic, esoteric and sacred.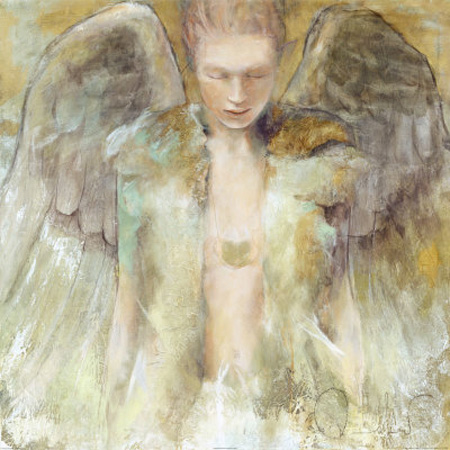 Schutzengel by Elvira Amrheim
Sancti centers on one of the most instantly recognizable scents in my memories: the smell of a smoldering censer being swung throughout a church during a High Mass while frankincense releases its pungent smokiness in a sweet dense cloud. This perfume captures its odd and compelling aroma. An opening of citruses and aldehydes make the cool white balm sizzle and sparkle from within as if charged by electricity and light. The spicy yet floral/herbal body of the scent captures the underlying warmth and aroma of the resin, adding a dry piquant floral quality to the shimmering mass as it melts. Growing hotter and now fluid, it is an offering of sweet smoke that rises to the heavens, realized in a mélange of other resins that radiate sacred but sensual aromas. I think of angels as they appeared to the ancients, in a white halo of blinding yet gentle light, scented with flowers and precious unguents. When I sniff my wrist, I feel something inside me go quiet and humble as I inhale and am calmed by its invisible presence on the exhale. Sillage: good. Longevity: very good.
Notes: Bergamot, mandarin, grapefruit, cypress, aldehydes, fir balsam, lavender, rosemary, pink pepper, cardamom, coriander, olibanum, cedar, ambergris, patchouli, myrrh, benzoin, labdanum & nutmeg.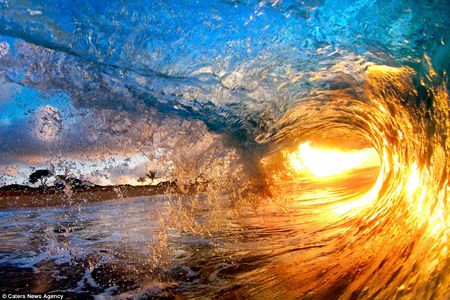 Photo by Nick Selway and CJ Kale
Though its name means "confusion" in Latin, Tumultu is not perplexing. A straightforward tropical romp is dominated by playful sweet/sour notes of pomelo (a thick-skinned citrus fruit related to grapefruit) as they splash into dense and creamy coconut milk, resulting in a lovely fruity balance of fresh and sweet. The body is warm and full of life as these two very different fruits blend in a perfumed symbiosis of simple pleasures and feels complete, supported by a straightforward base. After the luminous opening and milky heart, Tumultu settles to a warm, particularly human-smelling finish and aromatic woods. In the triology, this scent is a reminder that although we may have primitive urges, we also possess noble infinite spirits. Sillage: very good, Longevity: good.
Notes: Pomelo, coconut milk, sandalwood, patchouli & cedar.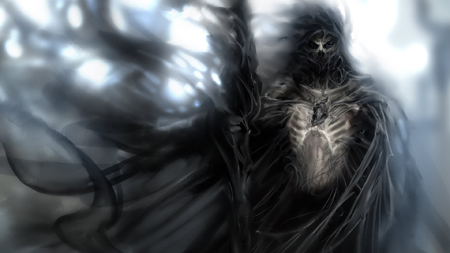 Fortis definitely lives up to its name "strength" as this inky liquid shrouds you in smoke and intense notes. Its one-two punch opening of cumin and oud along with dry saffron and bitter greens is compelling and intriguing. The heart notes are darkly beautiful as guaiac, torchwood and red cedar are amplified with a dry, almost dirty, vetiver evoking a phantasmal haze slightly obscured by shadow. Fortis is smoldering and forbidding until the ultimate dry down to an almost irresistible vapor of decadence. Here is the infernal demon who once was a divine angel. Sillage: excellent. Longevity: slightly above average.
Notes: Saffron, cumin, oud, cypriol (nagramotha), guaiac wood, cedar, amyris, vetiver, ambergris, patchouli, sandalwood, vanilla & musk.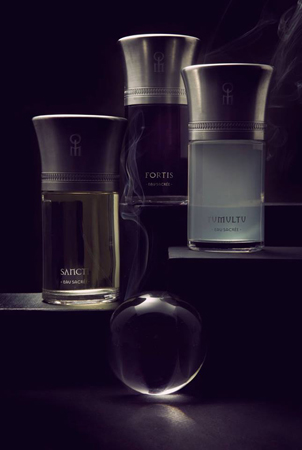 In these "imaginary liquids", M. DiMéo concentrated on perfume's ability to transport and remind us of primal associations with the world around us that touch the spirit while tapping into the divine unknown. Encased in thick glass flaçons and topped with gothic metal caps, these perfumes have a sensible visual elegance, branded with the mysterious runic logo of the company inserting just the right amount of the arcane into the sensible and practical.
Disclosure: Reviews based on samples sent to me by Barneys NY, which is the exclusive US retailer of this line which is currently available in 100 ml EDP in stores and on the website.
John Reasinger, Senior Editor & Natural Perfume Editor
Thanks to the kindness of Barneys New York, we have a sample set of 2.5 ml of all three -Fortis, Tumultu and Sancti to give away to one US reader. To be eligible, please leave a comment stating which of the three perfumes call to you and why. Draw will end May 16th, 2014.
We announce the winners only on site and our Facebook page, so like CaFleureBon and use our RSS option…or your dream prize will just be spilled perfume.