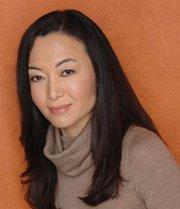 The doorbell rang: it was Keiko [heart a-flutter] !
It was Herr Mark delivering Keiko's newest fragrances, double pleasure for Mrs. M.!
That meant bear hugs, a kiss, B's fine coffee, and extremely rare, precious catch-up time.
[Herr Mark is heartily welcome in our hovel any old time- but Mark with these Keiko samples – well, use your imagination]
I am particularly smitten by both Camellia and Paradise Lost.
They reveal themselves very differently, but there is no doubt in my mind that a great deal of care, consideration, and tenderness went into their conception.
Keiko's goal was to transport us to two very different climes:
The Japan of the delicate, velvety camellia, and the Goa of our sun-drenched dreams.
Camellia: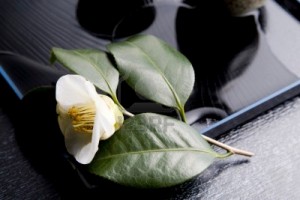 Notes:
White tea leaves, umé plum, camellia petals, magnolia, woodsy ambery notes
This is not the camellia of Dumas; neither Garbo nor La Traviata are to be found here.
This is not a dying, languishing courtesan's camellia.
Keiko's camellia speaks to us of treasured intimacy revealed as quietly as the fragile exposed nape of a geisha's neck-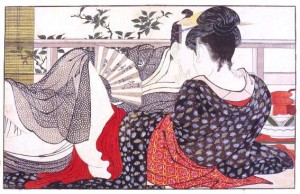 Resembling nothing so much as the blossom gently suspended from slender stalk.
Its sensuality is sweet, suave, enveloping.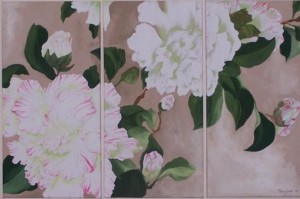 The tea connection here is an ancient and powerful one; white tea springs from the buds and younger leaves of the Camellia sinensis.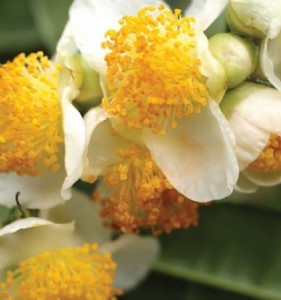 Its cousin is the Camellia japonica, whose petals may vary greatly in hue- from vivid reds and pinks, to striped or speckled variations and white.
It seems only natural that both white tea leaves and camellia petals are commingled in this creamy eau de parfum.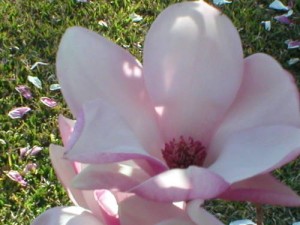 Magnolia is such a long-lived species that it existed before there were bees, and depended upon beetles for pollination.
It has been cultivated in Asia for centuries, along with the umé plum- which is more like an apricot, actually.
There are so many names for umé, but it is often simply known as plum blossom, possessed of a succulently fruity character.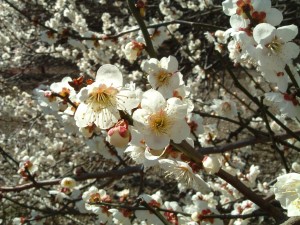 All these delicacies need something to 'ground' them.
The base is dressed in murmurs of vanilla and downy plushness of a musky/woody/ ambery nature.
I'm struck by the many threads which seem to weave in and out as I'm pondering Camellia.
Consciously or subconsciously, Keiko has given us an extraordinarily pleasurable, timeless fragrance with venerable elements steeped in Japanese tradition.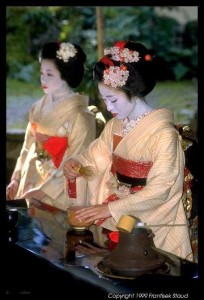 What a revelation arising like vapor, from what might have been a simple soliflore.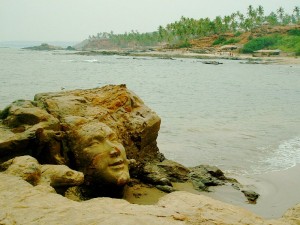 Notes:
Indian limette, bergamot, jasmine, tuberose, Bourbon vanilla, sandalwood, musk
"Free spirit creatures, flower children and mystics altogether celebrating the enlightenment of life.
A get-away to the sun-infused Goa beaches in India."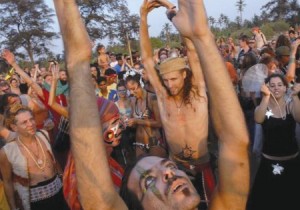 Thus speaks Keiko 😉
Many of us are reminded of John Milton's epic poem regarding the Fall of Man from grace; it incorporates Christian tenets, Old and New Testament references, and mythology.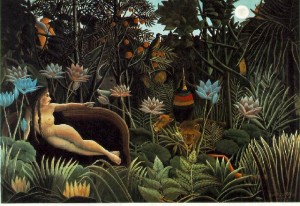 If this fragrance represents the mythical Garden of Eden which is now and forever closed to us, then the Garden was a marvel.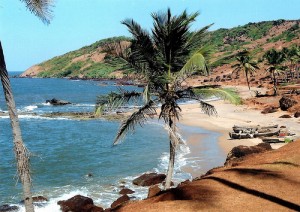 Paradise Lost is as joyous as it is irresistible.
Irrepressible citruses greet our nose: fizzy, bright, and fleeting.
The glories of jasmine and tuberose seek pride of place, and it's not in my heart to refuse them- they make me dizzy with delight.
These flowers are certainly indigenous to India, celebrated in song, literature, and local custom.
Tuberose is used for garlands, wedding ceremonies; jasmine fills stories of Krishna, while Indian star jasmine was considered sacred to Vishnu, and is also worn at weddings.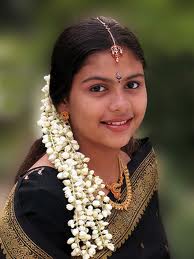 [This is the beginning portion of my beloved poem]
The First Jasmines by Rabindranath Tagore
"Ah, these jasmines, these white jasmines!
I seem to remember the first day when I filled my hands with
these jasmines, these white jasmines.
I have loved the sunlight, the sky and the green earth;
I have heard the liquid murmur of the river thorough the
darkness of midnight;
Autumn sunsets have come to me at the bend of a road in the
lonely waste, like a bride raising her veil to accept her lover.
Yet my memory is still sweet with the first white jasmines
that I held in my hands when I was a child."
The soothing base notes have spiritual significance- sandalwood and musks have infused the walls of temples and mosques for ages; vanilla was sacred to the Mayans and its popularity was spread by Cortes' foray into Veracruz.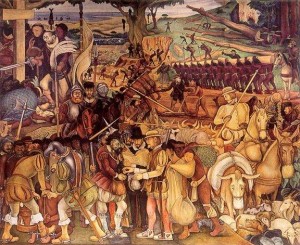 Goa is home to many faiths, as Keiko's quote implies.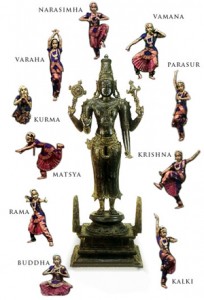 Many flock there as tourists, expatriate seekers of the Hindu, Buddhist, and Christian faiths, among others.
Those who wish to live a life celebrating natural beauty will find themselves in happy circumstances.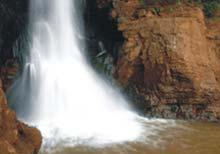 There are several ways to perceive Paradise Lost.
It can be seen as the playground scent for the rich, famous, and privileged.
It can be viewed as the light-hearted summery fragrance which accompanies the hopeful tourist.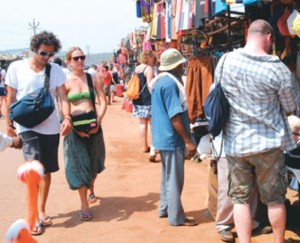 Or it may appear as an aromatic apparition which summons the gateway between earthly delight and spiritual paradise…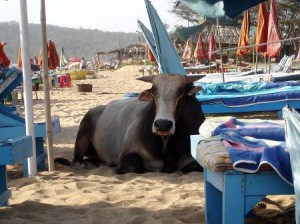 I know which interpretation moves me.
Courtesy of Keiko Mecheri Perfumes we have a xl sample set of Camellia and Paradise Lost to giveaway to one commenter. To be eligible suggest Keiko's next solifore you would like to see her create . Draw ends August 4, 2011.

–Ida Meister, Senior Editor