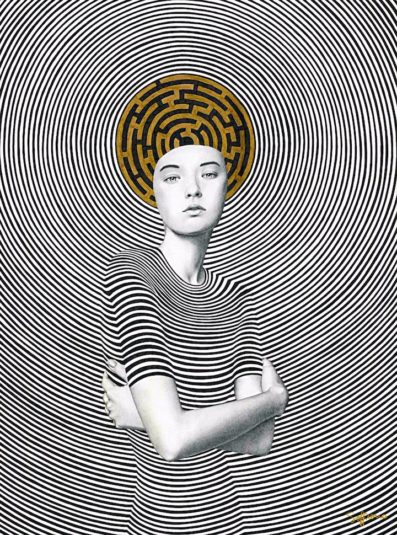 Illustration by Sofia Bonati©
Perfumer Romano Ricci's Parisian perfume house Juliette Has A Gun prides itself on creations that break boundaries, and their fragrances have firmly positioned themselves as one of the authentic "cool kids" of the French perfume industry. The newest release Juliette Has A Gun Liquid Illusion, is an intense ambery-floral intended to create a near-hallucinogenic trance state akin to delving deep into your inner self via synthetic drug molecules.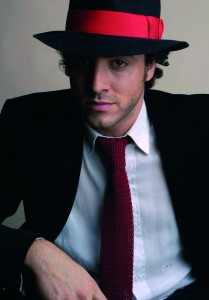 Romano Ricci via Romano Ricci
"For this latest elixir, I drew my inspiration from the idea of the artificial paradise: Journeys provoked by the ingestion of a substance or the inhalation of a smoke. Why could we not "get" there by the olfactive way? Through my research, I came across a particular synthetic ingredient: Heliotropin. At first it has a pleasant smell of almonds… hints of violet too. But on studying it, I also discovered that it was one of the ingredients present in ecstasy, more precisely in MDMA: a psycho-stimulant hallucinogenic molecule, from the amphetamine family. And actually, to procure the ingredient from the laboratories, you must prove your credentials." -Romano Ricci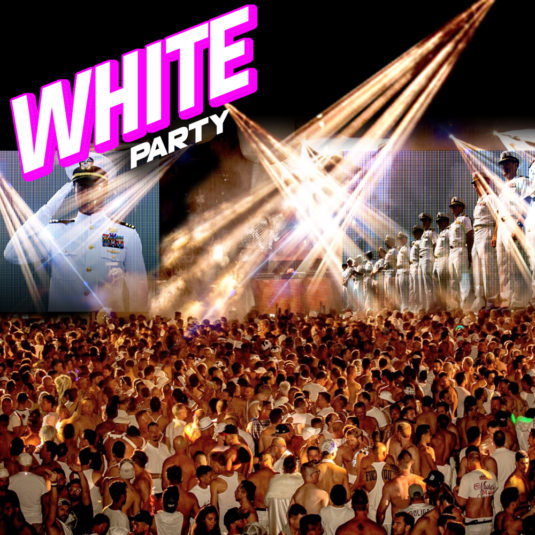 Palm Springs White party via thedesertguide
MDMA (short for methylenedioxymethamphetamine) and its earlier incarnation MDA, is more commonly known as Ecstasy or Molly, and is a man-made drug that produces energizing effects similar to amphetamines, as well as psychedelic effects, similar to the hallucinogens mescaline and LSD. Both drugs were and still are popular first in the gay community Circuit Parties (often weekend-long events that attract thousands of attendees) for days and nights filled with EDM (electronic dance music) and other more sensual activities. Combining this almond-scented molecule with the Iracine molecule (which is also found in plants used in the South American Spirit Journey concoction of Ayahuasca) and floral Iris and tuberose, results in Liquid Illusion, a head-spinning Eau De Parfum that manages to not only energize, but somehow comfort as well.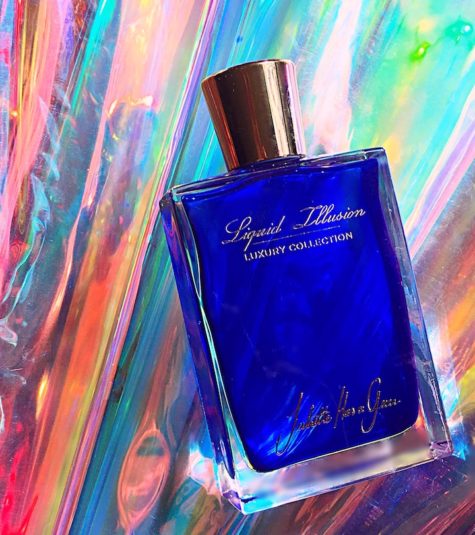 Robert H's bottle© of Juliette Has A Gun Liquid Illusion
Presented in a electric blue bottle, Juliette Has A Gun Liquid Illusion is exactly that; a beautiful and head-turning fragrance that is both hard to describe and hard to pin down. To label it as an "Ambery-Floral" however, is a disservice; it is much more than that. At times it spins trance-like; an olfactive dervish that is both mesmerizing and holy, at other times as frantic as a hopped-up world-class DJ at an Ibiza beach rave.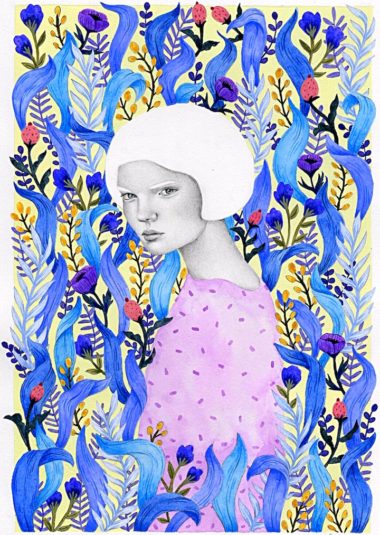 Illustration by Sofia Bonati©
Opening with gourmand-like almond nuances, Juliette Has A Gun Liquid Illusion blasts off right away into a floral scented stratosphere of orris and tuberose surrounded by a swirling whirlpool of soft-as-a-whisper amber and musk, concurrently familiar and radical, twin molecules separated at birth. I know my words may come off as just so much fragrant descriptive claptrap, but I am honestly hard-pressed to describe Juliette Has A Gun Liquid Illusion. Is it powdery and feminine? Yes. Is it intense, deep and masculine? That too. Above all, it is profoundly compelling and beautiful. And I. Cannot. Stop. Sniffing. My. Wrist. And that pretty much says it all.
Notes: Heliotropin (almond), Tuberose absolute, Iris absolute, Iracine (Amaranth), Irone (Orris Root oil), Tonka Bean, Ambroxan, Benzoin, Musk
Disclosure: Many thanks to Europerfumes for the bottle. The opinions are my own.
-Robert Herrmann, Senior Editor
-Art Direction: Michelyn Camen, Editor-in-Chief
Note: Liquid Illusion is one six parfums in the Luxury collection and is priced at $285.00
Thanks to Europerfumes the USA Distributor we have one 75 ml. tester bottle of Juliette Has A Gun Liquid Illusion for one registered reader in the USA, so be sure to register if you have not done so. To be eligible please let us know what you thought of Robert's review of Juliette Has A Gun's Liquid Illusion, and does fragrance have the power to put you in a trance? Do you have a favorite Juliette Has A Gun from either the Classic or Luxury line? Draw closes 10/19/2018
We announce the winners only on our website so like Cafleurebon and use our Blog feed…or your dream prize will be just spilled perfume.