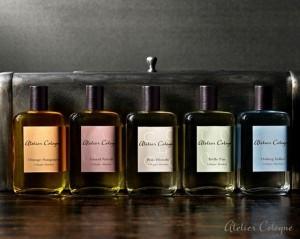 Cologne with sillage? It seems a contradiction in terms. For three hundred years, colognes were the 'step children' of perfumery, Industry veteran Sylvie Ganter (Hermes, Fresh, and Selective Beauty) has changed that; created a new genre, and along the way, found love, co-founded a company and created a new genre. Within seven months Atelier cologne has captivated even the pickiest of perfumistas. In this interview we go behind the scenes…meet her life partner and the Company's Co-founder Christophe Cervasel and perfumer Ralf Schweiger.
When Atelier Cologne debuted in March of 2010, it was during a real slow down of consumer spending. Was it difficult to get placement at retail?
SG: During difficult times, retailers tend to look for creative solutions to differentiate themselves and stand out. When I first met with Neiman Marcus in March 2009 to introduce Atelier Cologne, they were seduced by the uniqueness of the brand. It brought something that did not exist on the floor, both from a presentation and scent standpoints: an authentic perfume house, offering a selection of modern looking, fresh and lasting scents.
Can you please talk about your years at Hermes and how it has changed since Jean Claude Ellena came on board
SG: Hermès was where I was trained. It is an environment where you breathe and live the products at any given time. You learn how to use the best raw materials, and how something that doesn't really show on the outside makes all the difference on the inside.
I spent eight years at Hermès Parfums right after graduating. Jean-Claude Ellena was not there then. I remember spending time with Bernard Bourgeois, the head of the perfume laboratory, and Rosanna Rubino, the head of training, and learning about the beauty of ingredients and the art of perfumery.
How did you meet the three perfumers Ralf Schwieger, Jérome Epinette and Cécile Krakower who created the current line?
SG: For me, it was very important to work with Mane and Robertet, two family-owned companies based in Grasse since 1871 and 1850 respectively. Their craftsmanship and creativity is fuelled by their emphasis on natural essential oils.
When I first met Frédéric Jacques from Mane and Lorène Broc from Robertet, they were both passionate about the concept of the brand. We immediately started working with their New York perfumers: Ralf and Cécile at Mane and Jérome at Robertet. All were challenged creatively and technically by the idea of re-inventing the cologne 300 years after the original one. Creating citrus-based scents with personality and lasting power was a fun and enriching process for all of us.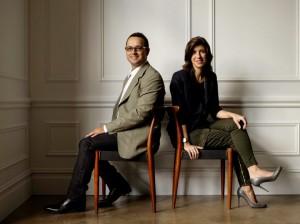 Your relationship with Christophe is personal as well as professional. How do you balance the business and the private life?
SG: Christophe and I have worked together for the past four and a half years. And it is something we both enjoy. We share common values and work ethics while complementing each other's skills and strengths.
How do we balance business and private life? I believe like every couple, we work on it…
Our Managing Editor, Mark Behnke, wrote that there is a fragrance for everyone in the line. I agree. Can you explain to our readers the difference between a cologne absolue and an eau de parfum, (besides the term), as both use comparable amounts of perfume extrait?
SG: Cologne Absolue is a term we invented.
It means a citrus-based scent, which is the original meaning of "cologne", blended with unexpected ingredients in an "eau de parfum" type of concentration, thus with personality and lasting power.
When came the time to print the technical / legal name on the product, eau de cologne did not apply since all our concentrations are above a traditional eau de cologne. We are between 12% and 20% while an eau de cologne tends to be between 3% and 8% (with 5% being common). From a concentration standpoint, we qualify as an eau de parfum which is commonly used between 10% and 20% with 15% being typical. But the term eau de parfum did not express the freshness of our citrus-based blends.
So we chose a term that conveyed the notion of freshness (cologne) and concentration (absolue).
In the press materials, it reads that the idea of Atelier Cologne was ten years in the making. Can you explain in detail when the idea occurred to you and the process of bringing the line to market?
SG: Although I have worked in fragrance for 16 years, I have only worn "cologne" type of scents. I found myself in the permanent search of different types of cologne, that would have different personalities and that would last on the skin… The idea grew naturally and organically from there. When I first met Christophe, we discovered that we had the same passion for the category and we were on the same on-going search. Atelier Cologne was born a few years later…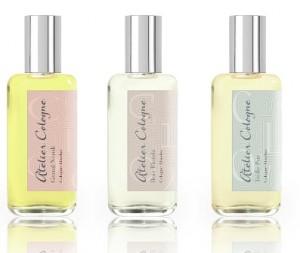 Which Atelier Cologne do you wear? Christophe?
SG: I have been wearing Bois Blonds for two years now. It is my everyday scent. It makes me feel comforted and confident at the same time. I developed it with Jérome Epinette at Robertet, and it was love at first sight. I could not get enough of it, so we kept increasing the concentration to end at 20%. At night, I am now wearing a new concoction I worked on with Ralph Schwieger. It will launch in stores in February 2010.
Christophe wore Trèfle Pur from its creation until now. He calls it his lucky guy scent… He recently switched to Grand Néroli which is very sexy on him.
Atelier coined the term "Cologne Absolue", now Maison Francis Kurkdjian also use it… I am curious how you feel about that
SG: We were the first brand to come up with the concept of Cologne Absolue, and our brand is composed exclusively of Colognes Absolues. It is interesting that now Maison Francis Kukdjian uses the same term to describe their two new products.
I read a blogger article that called your fragrances a well-marketed line. As a marketer, I agree, but without great jus no amount of marketing could create success. What are the core values of your brand and why has it struck such an 'accord' with so many perfumistas.
SG: For us, the answer is in the juices. We have used the best of the best ingredients, and in extremely high concentrations. The cost per kilo was never a discussion with the perfume houses at the time of the creation. We developed the scents the way we envisioned them, at the concentration that suited best the result we wanted to obtain with the most incredible raw materials.

Will you continue to create only colognes, soaps and candles or will you branch out into perfume?
SG: Some of our Cologne Absolue could qualify as a perfume, like Bois Blonds which concentration is at 20%. Again, the term Cologne Absolue is key for us to convey the freshness of our scents and we publish the concentration of our products. In the future, we could launch new Colognes Absolues with concentration of 20% or more if that concentration was the best one to convey the scent the way we imagined it.
Will the same noses continue creating your fragrances?
SG: We have enjoyed working with Ralf for Orange Sanguine, Cécile for Grand Néroli and Jérome for Bois Blonds, Trèfle Pur and Oolang Infini.
We have since developed a new scent with Ralf and another one is in the works with him as well. Life is made of encounters so we will see what the future holds for us…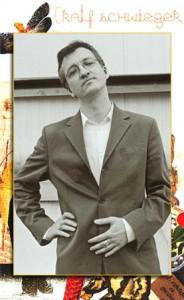 Thank you Ralf Schweiger for joining us. Ralf, can you speak to these questions about Orange Sanguine, Atelier Cologne best-seller:
What was your inspiration for Orange Sanguine?
RS: Blood oranges are my favorite citrus fruit! LOVE them! They have this tart green spiciness and their gorgeous bloody color is amazing, not a uniform red when you cut them but this red marble effect… I prefer their taste to regular oranges, especially squeezed for juice.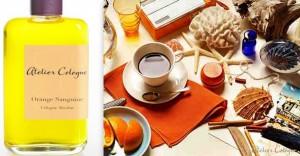 What does Orange Sanguine conjure up for you?
RS: It is quite literal, my idea of what a blood orange scent should smell like: slightly tart but a little sweet as well, green and a little scratchy… as I described earlier, I have in mind a cut orange with this gorgeous color and pattern to it…
Can you describe the key ingredients of Orange Sanguine and their properties/specificities?
RS: Orange Sanguine is more of a concept and not so ingredient driven. I prefer a combination of bitter orange peel oil amongst others and a choice of specific ingredients to present the sensation of full-bodied tartness. The ingredients used to give the heart and base notes were chosen to help prolongate the freshness over time.
What sets Orange Sanguine apart?
RS: It is an accord made only of orange-type citrus oils without bergamot with its distinct floral character; it is not a classic cologne structure but uses modern style perfumery notes.
Thank you Ralf… back to Sylvie. Paris or New York?
SG: Impossible to choose! Both cities are exceptional and so different at the same time, like yin & yang.
Atelier Cologne is "made in France", "conceived in New York"…
Favorite place to vacation?
SG: Italy, for Christophe and I!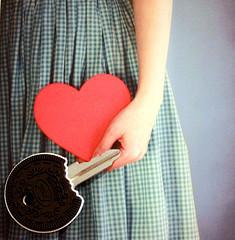 The last book you read?
SG: "Le mec de la tombe d'à coté" (Benny and Shrimp in English) by Katarina Mazetti for me. It was a birthday gift from one of my closets friend. It is the story of a love that started by mistake in a village cemetery, a love that should not really be as complicated as it seems. It brilliantly captures the intensity of an unexpected love affair, and the heartbreaking inevitability with which life tends to get in the way.
"V for Vendetta" for Christophe, a 500-page "bande-dessinée" which inspired the acclaimed movie. "Un chef d'oeuvre du 9ème art, comme l'appellent les français".
Where did you grow up?
SG: I grew up in the south of France, close to Marseille. My mother is passionate about perfumes. If she could drink perfume she would… I guess I have always been surrounded by scents from a very young age.
First olfactive memory?
My mum taking me to a perfumery, and the salesperson giving me a miniature of Eau de Cologne Hermès (now called Eau d'Orange Verte). I was probably 7 or 8 at the time. The scent was fresh and clean, and that has always been what a "Sylvie's scent" smelled like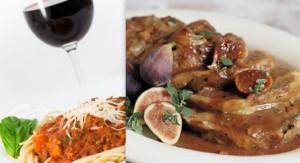 Favorite meal?
SG: Spaghetti Bolognese with a rich red wine for me, and seven hours braised shoulder of lamb for Christophe. And he is the one cooking it!
Addicted to…?
SG: To Our Children
Historical figure you wish you could meet?
SG: Wolfgang Amadeus Mozart for me and Christopher Columbus for Christophe.
What is next for Atelier Colognes?
SG: More Colognes Absolues! And here is a little hint….One to launch in the Spring of 2011, the main ingredient is not one you would expect to find in a fresh, citrusy and gender neutral fragrance. We had fun playing with something very familiar, and blending it in a new way; one in the Fall of 2011. We have worked on both with Ralf Schwieger with whom we have a strong complicity.
All new Colognes Absolues will launch in the classic 6.7 ounces format, the Petite 1 ounce refillable size, the candle and the soap.
– Michelyn Camen, Editor-in-Chief
Ready for the Atelier Cologne Experience? Just leave a comment onsite and you are eligible to win a full set of samples of all five cologne absolues. Draw ends November 28, 2010