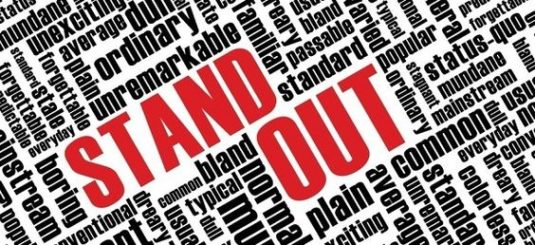 via tumblr
Two weeks ago, we reported that the legacy House of Caron is up for sale. It is important to remember that the owners, The Ales Groupe are a fairly sizable corporation and not an independent perfumery; to their credit they have owned Caron since 1998. Over the past decade, more and more independent perfumery brands are being acquired or have sold a piece of their company to large conglomerates, such as Estee Lauder, LVMH, Coty, LOreal and PUIG. In some respects this has broadened their distribution to a wider audience. In some cases the former owners have creative control. I couldn't help but think of the "corporatization" of the music industry in the 1980s, when indie record companies such as A & M and Island Records were sold for nearly a billion dollars and lawyers and accountants not creatives were in charge. I approached the owners and founders of seven independent perfumery brands (in order of their response to me) with the question, "how does independent perfumery survive and thrive in an increasingly cluttered and consolidated marketplace?"–Michelyn Camen, Editor-In-Chief (with contributions from Hernando whose music insights were invaluable).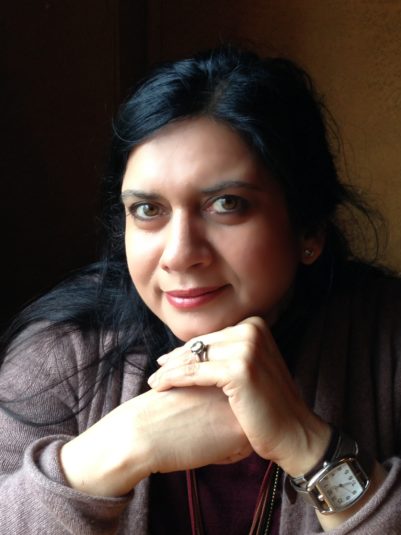 Neela Vermeire of Neela Vermeire Creations
"The challenge of independent perfumery is how to grow and remain relevant in a fragmented, fickle and fast moving market. That always translates into a need for capital and continuous reinvestment (also in marketing). Not easy at all when you finance it all yourself, so sometimes that could mean some brands have been positioning by opening stores and looking for a large industry player to back the vision and take it to the next level – and that is what may happen still with Caron. Having such large industry players back "niche" is not easy all the time nor is it a guarantee for success. There can soon be a strained relationship between founder, who possibly did everything previously, and investor, who has whole dedicated departments doing each part (create, evaluate, develop, package, etc…). For the examples you mention, we have witnessed how some of the brands have actually been managed since the takeover period. Some of the new owners have taken very good care of the brands and have promoted them better (as they should have been) and other owners have sadly not been meticulous in promoting the original vision…".-Neela Vermeire, Founder and Creator of Neela Vermeire Creations (France)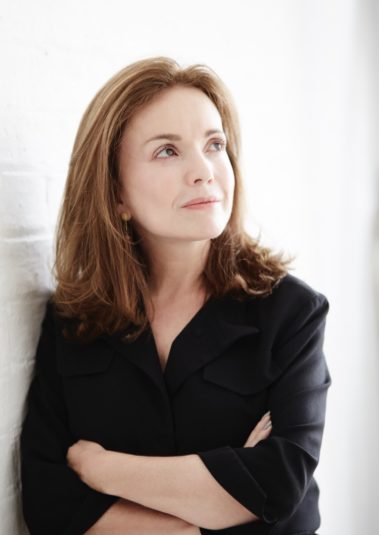 Linda Jayne Pilkington, Founder of Ormonde Jayne
"As a creative and business woman, I have to work with a balanced mind and rather not set anything in stone, preferring to be flexible and able to change my business plan quickly, if circumstances demand it. For example the costs of goods suddenly going up, but you can't increase the price of the perfume, the rate of exchange after the announcement of Brexit, increasing costs up to 20% over night etc. Business decisions have to be thought through and made swiftly. Market shares, cash flow, are all the daily aspects I have to think about. Having created and run Ormonde Jayne for 18 years, you can imagine I have been through a lot of good and bad times. Occasionally I have not paid myself for a few years, to keep the business growing. Other times I have been able to take money out of the company. My philosophy in life, not just in business is to listen to what people have to say, good or bad. Information, knowledge is power and priceless". –Linda Jayne, Creator & Founder Ormonde Jayne (Great Britian)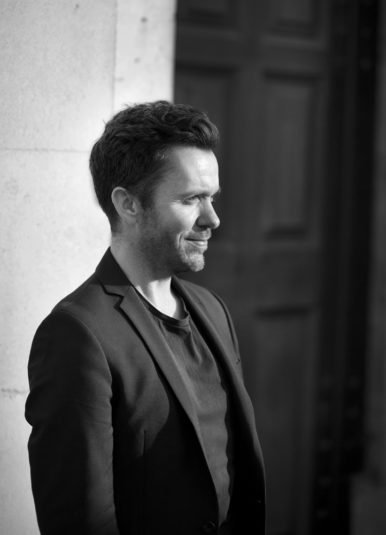 Nick Steward, Founder of Gallivant (and former Creative Director for L'Artisan Parfumeur)
"The dilemma independent perfumery faces now is how do we make a living. Especially when the genuinely small, truly artisan companies face brands which are marketed as "artisan" but come with all of the muscle and money of the big groups. Consumers want to buy from small, human companies, created and run by people who really care about what they're putting out into the world. But these true artistic brands find it hard to get stocked by big retailers and especially department stores, who say they want indie brands but make it hard for them to do business and survive. The retail model is stuck in the past and too many big retailers are risk averse, only wanting to deal with brands owned by big groups. If we're not careful words like indie and artisan are going to become as meaningless as "niche" – expropriated by marketing people and we'll end up with identikit perfume departments all over the world with the same brands everywhere. Which will be boring and sad. I'd love to find a way for independent brands to collaborate so that we can survive and thrive."-Nick Steward, Creator and Founder of Gallivant (Great Britian)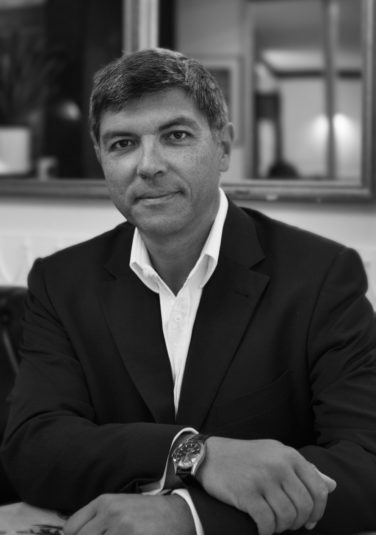 Luc Gabriel of The Different Co.
"On the matter I think that you have 2 types of investors. Long term minority share holders can help develop the business, but these are rare cases. Mostly if you sell the majority of your company it's to make money and no other reason. What happens next is always the same old story. The buyer wants to develop the business to get his money back, more fragrances, less creativity since you need to sell more, more stores, more flankers and the whole concept of niche goes down the drain. There is a clear example of that (I will not name the company) of a respected house that has been sold to a group a few years back. They used to launch one fragrance a year on average in a limited number of doors and all of a sudden, they've launched 3 fragrances last year, and drastically expanded the presence of the brand in Russia and other countries". –Luc Gabriel, CEO of The Different Co. (France)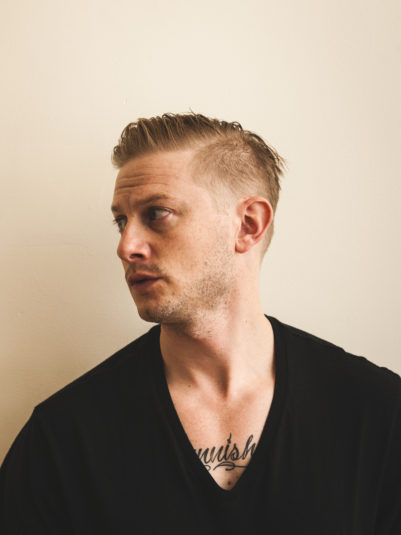 David Seth Moltz of D.S. & Durga
"Like anything else, you can get caught up worrying about the future or lost in comparing your work to others. But that way of thinking is stifling. I try to focus on the present and make what I am interested in most. I think about novel concepts, translating worlds from books, music, imagination, history, and travel. I think about the customer. At the end of the day, perfumers are trying to add a little joy into the world. It's very important to me to only put out what I believe to be an authentic representation of the idea I am going for (Burning Barbershop needs to smell like a burnt down barbershop). I think my perspective on perfume is unique and deeply personal. If you focus on that and keep out the noise, the work blossoms. I am aware that in order to reach larger audiences, the company needs to grow. As the company grows, the risks become higher and you need help from experienced people and companies that have scaled smaller businesses. It is natural. I don't fear that – managing sales, distribution, storage, regulation, customer service, etc is no joke. I have seen some acquisitions ruin the creative juice of the brand. But I think our model would translate well to scaling – as I am the perfumer and Kavi is the designer. We don't need to outsource the core creative processes that make our product. If we did, I could envision the message being lost. My idea of what a specific object smells like in a specific room in a certain place at a certain time doesn't need to be explained to another person – I can conjure it myself – this process is hard to mess us with no middle man. The Bhagavad Gita says you can't be tied to the fruits of your actions. You make your best attempts to create good things, but how they will resonate is beyond your control. You can't worry that the big guys will squash you – the cream rises to the top".-David Seth Moltz, Co-Founder and Perfumer for D.S. & Durga (USA)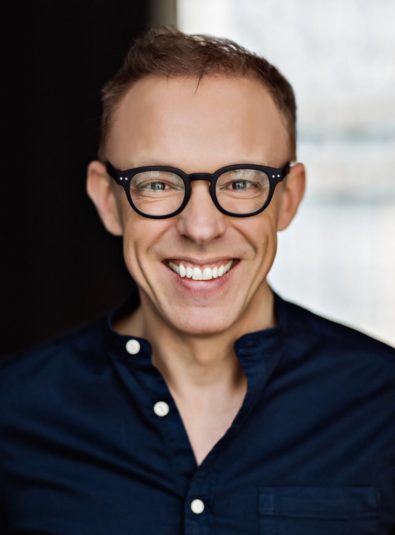 Dom De Vetta of Shay and Blue (formerly a top executive for CHANEL and Jo Malone)
"Things have changed a lot in the last ten, fifteen years. People today are looking for authentic indie companies for their drinks, their food, their perfume. The internet has helped this. As an independent perfumery, we at Shay & Blue are trying to flourish without outside money. It is a balancing act, because you can just about do it if you are modestly successful and remain small. However there are two "extremes" as it were: if as an indie you become very popular there is no way you can afford to make all the inventory you need to feed demand, or, secondly, if you run out if steam and your product is not selling you will now need money to reboot. Personally for me, I would rather remain truly independent to keep our uniqueness and authenticity. But never say never, because if we find ourselves becoming much more popular, we might not have the luxury of remaining commanders of our own ship". –Dom De Vetta, Founder and Creator of Shay and Blue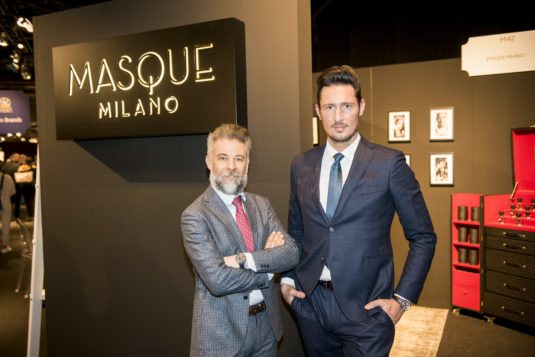 Riccardo Tedeschi and Alessandro Brun of Masque Milano
"The rules of the game in independent perfumery and fine fragrances today are clear and quite ruthless: the winner takes it all. For instance, gaining a spot in the top locations requires too large an investment for a small brand to afford. Being bought by a large group would allow formerly independent brands to exploit the so-called "parent advantage", entering in top department stores and negotiating good conditions – yet it would mean losing independence and the true niche spirit. We at Masque Milano believe that there must be an alternative strategy, which includes finding new partners and leveraging on smart alliances. Just yesterday we officially announced a share capital increase. In the next few months, we will introduce a new formidable team encompassing a dozen young professionals, which will contribute with capital as well as their expertise, to make sure that Masque Milanocould rapidly move to another league. Another example of working smarter, not harder? At the coveted TFWA exhibition in Cannes, we have exhibited for three years in a private apartment, with 9 other brands. A stunning location in boulevard de la Croisette, which we couldn't afford, didn't we share costs with other brands. Furthermore the presence of 10 brands will make our exhibition attractive for several top buyers, so in this case the partnership also involves sharing contacts and supporting each other's growth. Probably the above strategies are not enough for long term survival, yet now are mandatory to avoid extinction. In the future, one option might be that several niche brands be merging to institutionalize the above-mentioned partnerships. Stay tuned, as the only sure thing is that we will witness to many more transformations in this wonderful fragrance business." –Alessandro Brun and Riccardo Tedeschi, Founders of Masque Milano (Italy)
What do you think of our seven panelists in this "round table". Which quotes or Creative Directors' words resonated the most? How do you feel about the consolidation of independent perfumery?
Let's be reminded that the indpendents (their retailers and distributors) sponsor 99% of our perfume draws and giveaways…not large corporations.