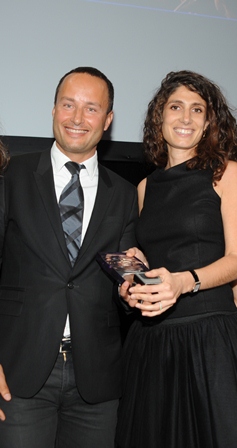 Photo Courtesy of Team EDLO
On Behalf of CaFleureBon, we salute our Friend in Fragrance, Etienne de Swardt and the team of Etat Libre D'Orange for their recent win at the Fragrance Foundation France Awards for Best Niche fragrance -"The Specialists Prize" for Like This Tilda Swinton.
We have been fans of Like This since EIC Michelyn Camen and Managing Editor Mark Behnke both fell in love at first sniff. Mark declared Like This was one of his top twenty five fragrances of 2010. Michelyn gave it Best Celebrity scent of 2010 and had a chance to meet up with Etienne last summer at the American debut at Henri Bendel NY.
Mark was foresighted as usual… he reviewed Like This on May 20, 2010.We have reprinted his review .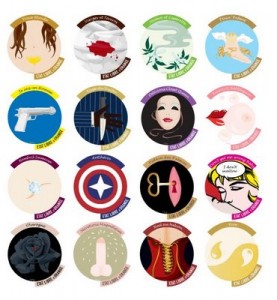 Whatever your opinion of the line of fragrances produced by Etat Libre D'Orange, boring is not one of the adjectives one hears used often in describing them. In the case of Secretions Magnifique, revolting might be the choice, as the smell of semen and blood is re-created. More often the descriptors used are "interesting" and "unusual".
I am a fan of many of the Etat Libre D'Orange scents because they don't fear to travel the fine line between unique and unwearable. When it is done right as in Vierges et Toreros or Jasmine et Cigarette strong central notes of raw leather and cigarette smoke, respectively, allow for more familiar notes to present themselves differently and illuminate new facets to them. A line like Etat Libre D'Orange is not some place you would expect to find a "celebuscent" but then again they do manage to find a way to do it in their own special way.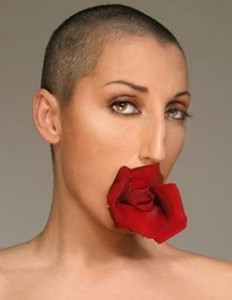 Their first foray into this kind of perfumery came by allying with Spanish actress Rossy de Palma who appeared in a number of Pedro Alamodovar films like "Tie Me Up, Tie Me Down". The result was a dark rose fragrance called Rossy de Palma Eau de Protection and is one of the best fragrances in the Etat Libre D'Orange line.
In 2010, Etat Libre D'Orange was ready to give their "celebuscent" treatment a third go-around (Tom of Finland, an homage to homo-ertotic art was their second), this time with Scottish actress Tilda Swinton. Tilda Swinton became known to most mainstream audiences through her Oscar winning Supporting Actress work in 2007's "Michael Clayton."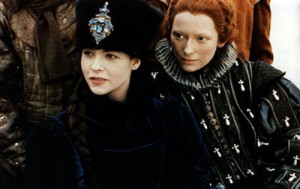 My first encounter with her acting was in 1992's "Orlando" In which she plays the gender bending Orlando who starts life off as a man but wakes up as a woman one day. Ms. Swinton conveyed both aspects of her role amazingly well and I have always looked forward to her performances from that moment onward.
As Rossy de Palma before her, the choice of Ms. Swinton is a good fit with Etat Libre D'Orange. Owner Etienne de Swardt brought in perfumer Mathilde Bijaoui in to help shape Ms. Swinton's vision into a fragrance. Her inspiration for the fragrance comes from the love sonnet "Like This", by Sufi poet Rumi. If you are interested in hearing Ms. Swinton read the whole poem it is available at the Etat Libre D'Orange website. http://www.etatlibredorange.com/fr/index.html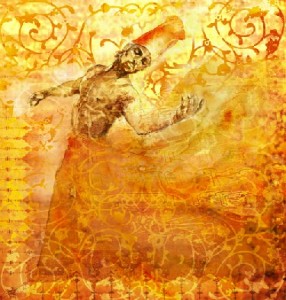 After hearing and reading the poem there is one stanza I think which really speaks to the creation of fragrance:
If anyone wants to know what "spirit" is,
Or what "God's fragrance" means,
Lean your head toward him or her.
Keep your face there close.
Like This.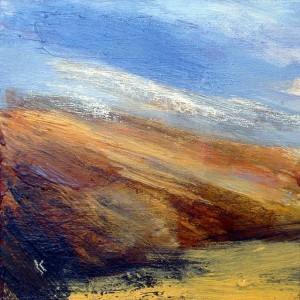 Like This Tilda Swinton is a shared fragrance and it is one I have found easy to wear. The opening stanza is yellow mandarin and neroli joined by ginger and a pumpkin accord. It evokes a Thanksgiving dessert table with citrus and pumpkin pie; an unusually rich opening for a fragrance and not as heavy on my skin as those notes would seem.
The heart begins with immortelle and ginger; ginger was one ingredient Ms. Swilton insisted upon, not for her hair but for the memories of her Scottish home. Again more autumnal like notes but somehow kept on the lighter side by Mme. Bijaoui. A rose note complements the sugary sweeteness of the immortelle and contrasts the pumpkin in a balanced way. The base is a dry vetiver and musk closing which also stays on the lighter side. In many ways the note list for Like This Tilda Swinton would have given me pause as I was expecting a very forward fragrance, instead Mme. Bijaoui has created a study in subtlety using strong notes.
Like This Tilda Swinton has excellent longevity and moderate sillage, as Rumi suggests you will have to lean your head in close to encounter Like This.
Celebu-scents are the graveyard of many a poorly thought out fragrance idea. Kudos to Etat Libre D'Orange for showing that with the involvement of the celebrity on the bottle and a willingness to try something different celebu-scents can turn out Like This.
Disclosure: This review was based on a sample purchased from The Perfumed Court. Like This will debut at Henri Bendel,USA in June 2010 with a special appearance by Tilda Swilton.
– Mark Behnke, Managing Editor
Editor's Note : How to say Thank You …Like This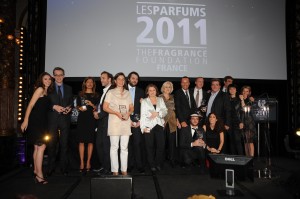 "We just read Marc Behnke's article about the Fragrance Foundation France awards and wanted to thank Cafleurebon's team! "- Etienne de Swardt and the Team of Etat Libre D'Orange
We welcome your comments particularly on Like This, your favorite Etat Libre D'Orange Fragrance or one you would like to try.
We also look forward to your thoughts about adding "A Specialists Award prize and panel of judges (a jury of bloggers, journalists and fragrance evaluators) to The Fragrance Foundation US…