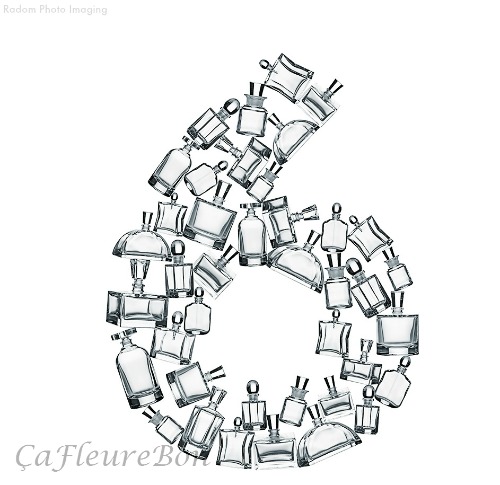 Photography: Alan Radom of Radom Photo Imaging
Six years ago ÇaFleureBon was born. In French the word has a dual meaning; this smells good and this is a good idea. Although I have been working in the fragrance, fashion and beauty industries for over twenty years, what started as a pastime turned into a passion. From our beginning in 2010 to the present, we have always had a contributor devoted to natural perfumery. We continue to post original content every day 365 days a year. Our writers and guest contributors hail from Alaska to Ankara. ÇafleureBon has readers on every continent except Antarctica (we are working on that). There are no country borders when it comes to the fragrance community.
So much has changed yet much as remained the same. It's been my mission that ÇafleureBon would become a destination for those who want more than perfume reviews and press releases. Throughout the past six years, we have featured a variety of content ranging from interviews with famous perfumers, Creative Directors, emerging olfactive artists, and generation next. Our Profiles in American Perfumery Series which started July 4, 2011 has featured 96 American perfumers to date, many making their debut on our site. We continue to educate our readers through Elise Pearlstines's Notes and Ingredients posts as well as the Perfumer's Workshops series. ÇaFleureBon readers have an all access pass behind the scenes of artistic perfumery through our articles and Hernando Courtright's event reports. ÇaFleureBon is just as much about people as it is fragrance and beauty. With so many writers if we can't find anything nice to say then we pass. I love exposing our readers to scents that they might not be able to find in their hometown, so through the generosity of hundreds of brands and independents we offer perfume draws approximately five days a week.
There have been trials, we have risen above them. I am not CaFleureBon, ÇafFleureBon is the essence of every reader and contributor past and present, their writing lives on through our pages. One of my great joys is that so many readers have become writers. Over the next six days some of our friends-in-fragrance help celebrate our anniversary. Our very first post was my interview with Michel Roudnistka March 22, 2010. The subject? Ethical perfumery. –Michelyn Camen, Editor in Chief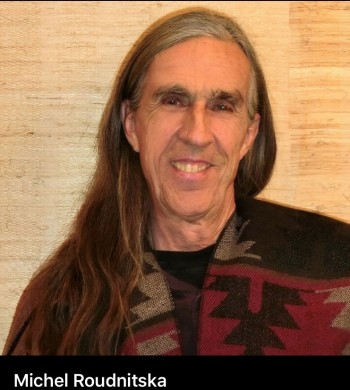 Michel Roudnitska (photo courtesy of Michel)
"I consider "CaFleureBon" as one of the best websites defending Perfume composition as an art. Getting the information from the source of creation and giving to the creators their real part in the process, is the essential condition for genuine information to the public. I can feel in these interviews, and reviews a real passion for fragrance and beauty. This wonderful place given to niche brands is very important and contributes to creativity and quality. Perfume business is not only a question of income and quantity of sales but also a question of poetry, dream and soul nourishing… Happy Birthday CaFleureBon" –Michel Roudnitska, Independent Perfumer, President of Fondation Edmond Roudnitska and Owner of Art et Parfum Sarl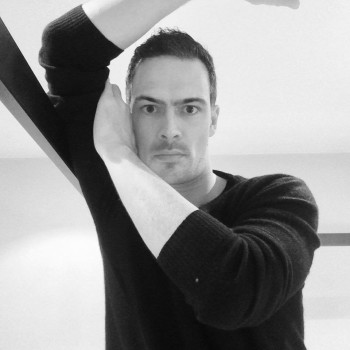 Pierre Guillaume (photo courtesy of Pierre)
"I first met the tornado/force of nature Michelyn in 2010 during a business trip to New York at the behest of Barneys. I didn't sign any contracts at the time, but I did make the fortuitous acquaintance of a passionate, determined and supportive woman, forever optimistic and deliriously energetic. A true Francophile, Michelyn has always shown me only the most unwavering loyalty and abiding reciprocal friendship. With an assembly of writers and contributors from across the globe, Michelyn has established Cafleurebon as one of the most important perfume reference sites in the blogosphere. I often allow her exclusivity when it comes to my brand launches. I wish Cafleurebon a happy birthday… and a long life"- Pierre Guillaume, Independent Perfumer, Founder and Owner Parfumerie Generale & Huitieme Arts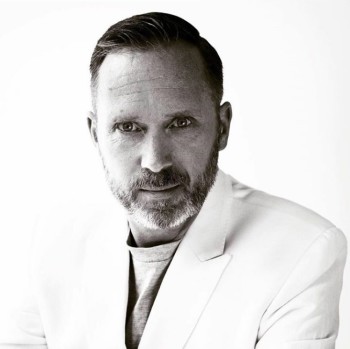 Jeroen Oude Sogtoen (photo courtesy of Jeroen)
"For me personally, and I am sure for many of us, education within the niche and artisan perfume world is crucial for understanding what we mean to express. With perfume reviews, daily articles and news from different contributors that all consist of very in-depth knowledge about the niche perfume world, CaFleureBon has been able to educate and motivate its readers for six intensive years. With the personal approach and connection I have with Michelyn I feel very connected with this beautiful international platform. I know that there will be many fruitful years to come for CaFleureBon. In my personal relation with Michelyn I experience an important partner and a true ambassador for Maison Mona di Orio. Since day one we met, Michelyn exposed a strong believe in the approach Mona and I had in a time most people didn't understand what we were doing. This is something that has inspired and motivated me especially in times of doubts and despair. I want to give my warm sincere congratulations to Michelyn and the entire team of CaFleureBon. Please keep doing your great work and never stop educating your readers and us with the important news you daily share with all of us. My personal best,-Jeroen Oude Sogtoen, Co-Founder and Creative Director of Maison Mona Di Orio and Zenology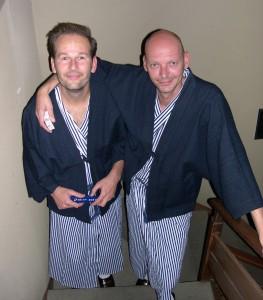 Geza Schoen and Mark Buxton in Japan (photo Geza)
I have to admit that I only have the best memories of my first contact with Michelyn even before Cafleurebon which is nearly about 10 years ago now. I consider the interview we did though as one of the best and certainly one of the funniest ones I gave, hence unusual questions garnished with that original wit from Michelyn herself. Ever since we stayed in close contact with each other exchanging views, scents and gossip. I am grateful for being part of that very original approach which Michelyn managed to create. And if the website will get a graphic facelift one day I'll even make it my home page ! And thanks for using this picture with Mark which shows us in Japanese folkloristic outfits, I was knackered beyond conception not having slept for 48 hours with a geisha collapsing into my arms in this club we had to go to ( thanks Mark !) well, we look like total dickheads but thats okay hahahaaaa- Geza Schoen, Independent Perfumer and founder of Escentric Molecules, A Beautiful Mind Series
Over the next six days you will read many more personal thoughts and congratulations from wonderful people in Perfume World. Their heartfelt best wishes are truly humbling. Of course there will be a surprise for one reader on day 6. Feel free to leave a comment !