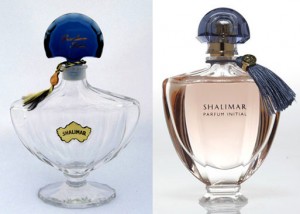 There is a certain belief among many that any attempt to create a flanker of a legendary perfume like Shalimar is a crime against perfumery. Guerlain has certainly taken its fair share of criticism over the number of attempts to re-interpret the 1925 masterpiece. To be sure Dior and Chanel have also had the same slings and arrows tossed their way for attempting the same with their renowned classics. The crux of the matter for me is does the perfumer ham handedly just shove what they think are complimentary notes into the existing framework or do they instead truly work to create something new inspired by the original. Most flankers fall in the former category. In the case of the latest Shalimar flanker, Shalimar Parfum Initial, it makes a better than average attempt at the latter.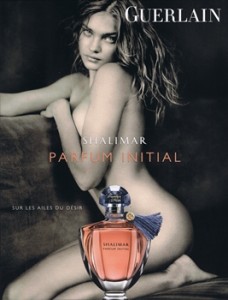 In the press release Thierry Wasser, the current in-house perfumer, is quoted as saying he was approached by his young niece to create a Shalimar for her. It seems there has been a conscious effort, by M Wasser and Guerlain, to entice a younger generation into fine fragrance. The Elixir Charnel line and both Le Petite Robe Noire editions are examples of this. It can be a controversial business decision because it will be seen as just that. Many have accused Guerlain of being more interested in commerce than artistry. I would respectfully disagree. I think the great houses do have to make an attempt to try and curry favor with the generation of young women who choose to shun fine fragrance for the latest celebuscent; which are often much more cynical creations that anything Guerlain has ever done with a flanker of Shalimar.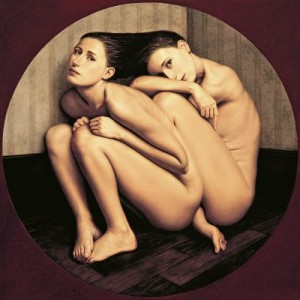 M Wasser chose to focus on a small roster of notes to compose Shalimar Parfum Initial. The notes that share common ground with the original Shalimar are bergamot, orris, rose, tonka, and vanilla. The very bright citrus opening of the original is not to be found in Shalimar Parfum Initial nor are the animalic elements that add complexity to the base of Shalimar. Based on that description I think it is apparent that M Wasser was going for a simpler construction for this gateway version of Shalimar.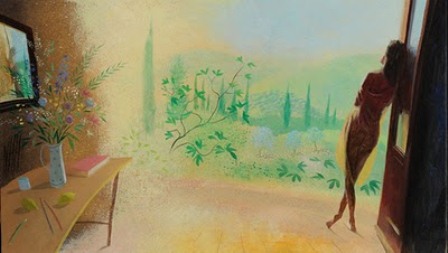 Shalimar Parfum Initial has a nice opening of bergamot and orris. It is the orris which is used much more prominently in Shalimar Parfum Initial which significantly defines the difference of this new fragrance from the old. I like orris and in conjunction with the bergamot I liked it even more. The rose is present here but it really is overwhelmed by the orris and I think I would have preferred that the rose stood up more on my skin because it feels a bit like the orris is bullying the other notes a bit. The standard Guerlinade begins to appear as vanilla and tonka join the florals to create the signature accord. As the drydown continues it is the vanilla and tonka which linger most persistently.
Is Shalimar Parfum Initial going to succeed in attracting M Wasser's niece and her contemporaries to give Guerlain a try the next time they visit their local fine fragrance counter? My guess is Shalimar Parfum Initial has achieved its aim of trying to be a more easily accessible fragrance for those who are just discovering there is something beyond the masstige options. I believe Shalimar Parfum Initial has a chance to be that fragrance.
Disclosure: This review was based on a sample provided by Guerlain.
Thanks to Guerlain USA we have a 5mL deluxe sample of Shalimar Parfum Initial for a draw. To be eligible to win just leave a comment telling us what was the ' initial' Guerlain you wore or remember. The draw will close on July 4, 2011.
–Mark Behnke, Managing Editor
Editor's note: The flacon was crafted by Jade Jagger, the 'face' of Shalimar Intial is Natalia Vodianova , a Russian model and founder of Naked Heart Foundation and the music by Serge Gainesbourg
Art Director: Michelyn Camen EIC