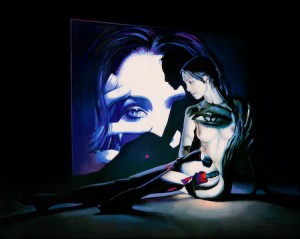 Over the past few years Guerlain has made a distinct attempt to make their brand more modern, some might even say they are trying to make it more relevant. The hiring of Thierry Wasser as the in-house perfumer was the signal that Guerlain was striking out in a new direction. Since M Wasser has come on board he has made a series of fragrances, Le Petite Robe Noire, that seems destined to appeal to a younger demographic. The other series he has created is one called Le Elixirs Charnels and the seeming raison de etre of that line is to create distinctly feminine fragrances.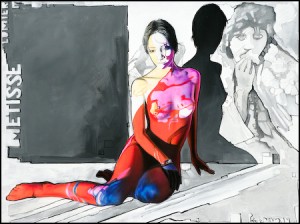 The first four Le Elixirs Charnels all felt like something different, for Guerlain, and in most of the cases they definitely tilted to the femme side of perfumed continuum. All of them were meant to display some aspect of femininity. I can say I liked all of them but none of them really rocked my world and my favorite of the first four was Oriental Brulant. The fifth Le Elixir Charnel, Floral Romantique, has just been released. The inspiration this time was to be "The Romantic Woman" and in M Wasser's perfumed vocabulary that means a woody floral. It also means this one is my favorite Le Elixirs Charnels so far.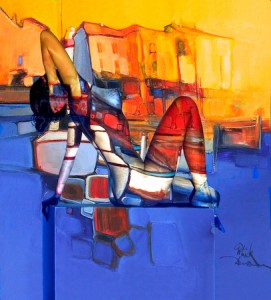 I think what makes this the best of the series is this time M Wasser lives up to his inspiration as Floral Romantique does feel like a romantic candlelit evening. Throughout its development it carries an almost luminous quality like a candle's glow in the dark. The opening is a mix of orange and petitgrain with a shot of mate'. The mate' really adds to the opening and foreshadows the deeper tea note to come later. The heart opens with the sparkling tiare which is soon joined by lily, jasmine and ylang-ylang. It is a brightly floral accord. Clean cedar heralds the basenotes and it is matched with a lapsang souchong-like tea note. The smoky tea dirties up the clean cedar while also making it warmer and more sensual this is by far my favorite phase of Floral Romantique.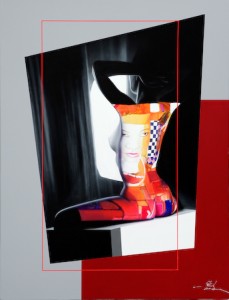 Floral Romantique has above average longevity and average sillage.
I'm sure there are some that would like Guerlain to stand pat and keep to their very successful formula. I'm in the other camp as I have admired the chances M Wasser is taking to try and create a Guerlain for the 21st century. Floral Romantique is one of the current creations that let me know that M Wasser will continue to take chances and some of them will work out very well indeed.
Disclosure: This review was based on a sample provided by Guerlain.
–Mark Behnke, Managing Editor
(Michelyn Camen, EIC and Art Direction)
Thanks to our friends at Guerlain we have a one dram sample to give away to one commenter. To be entered leave a comment on what you think is the most romantic Guerlain fragrance. The Draw will close on June 13, 2011.
Art credits: Patrick Denoun