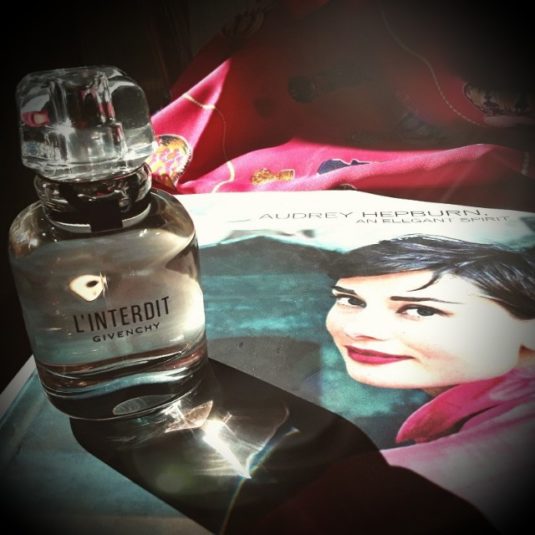 Givenchy L'Interdit 2018 (Photo: Despina Veneti)
L'Interdit (French for "The Forbidden"), although commercially released in 1957, had been created by Francis Fabron in 1954; its creation was commissioned by Hubert de Givenchy, for it was meant to be a bespoke fragrance for the great couturier's muse and friend, Audrey Hepburn.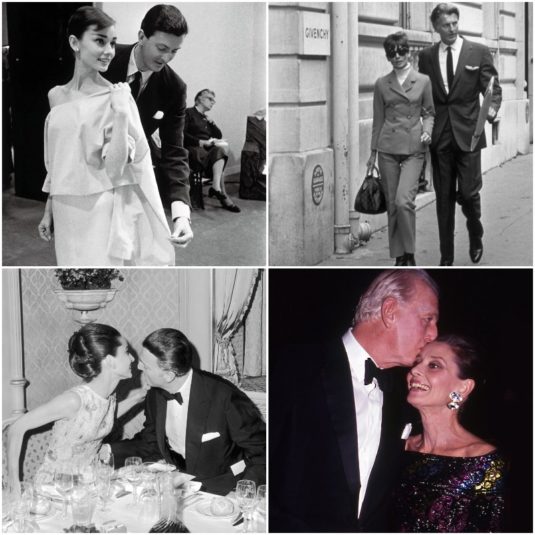 Audrey Hepburn and Hubert de Givenchy throughout the years (Photo collage: Despina Veneti)
The fragrance owed its name to a phrase attributed to Miss Hepburn herself; when her good friend, Hubert, announced his intention to release her signature fragrance commercially, she's supposed to have answered "Mais je vous l'interdis !" ("But I forbid you!").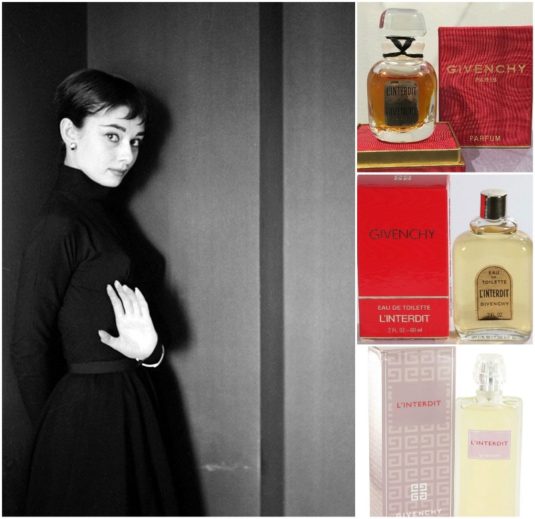 Audrey Hepburn photographed by Cecil Beaton and various versions of L'Interdit from 1957 to 2007 (Collage: Despina Veneti)
However evocative its name, there was never anything truly "forbidding" about the fragrance itself; in fact this tender aldehydic floral of the 50s was a perfect young lady scent. Even if it lacked the stroke of genius, vintage L'Interdit didn't lack beauty: its merits were its well-blended, rather abstract floral bouquet (ylang-ylang, rose, jasmine, violet, iris), its non-excessive sweetness emanating from its ripe fruit (strawberry, peach) and amber accord, as well as its buttery and spicy drydown (due to sandalwood, vetiver, pepper, clove, patchouli, frankincense and tonka bean).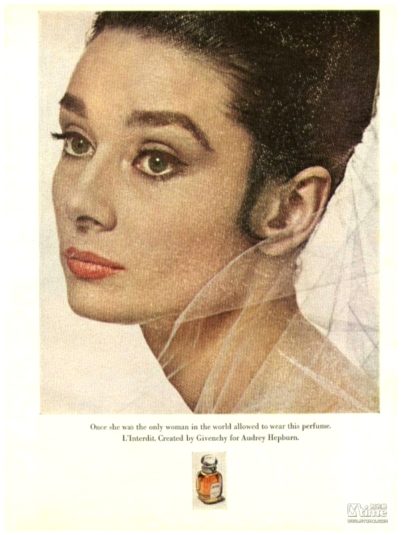 Audrey Hepburn in a 1960s ad for the original L'Interdit (Photographed by Bert Stern)
The original scent innovatively used Audrey's face for its advertising campaign, and it met a considerable (although diminishing throughout the years) success.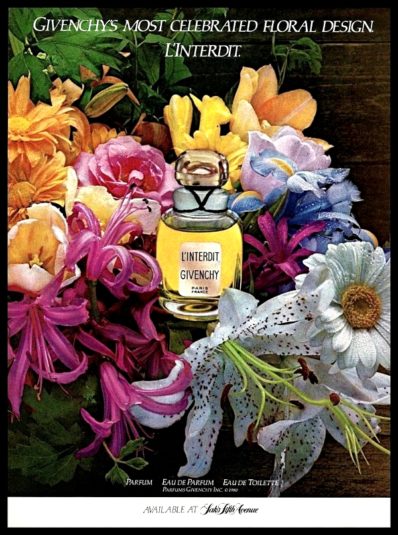 Givenchy L'Interdit ad from the 1980s
The perfume's name and its association with the great, beloved star remained iconic. In 2002 the LVMH group, owners of Givenchy, decided to capitalize on the name "L'Interdit", by releasing an eponymous, but different scent. Instead of re-working on the original, while aiming at a younger audience (like Chanel did with Eau Première), that version of L'Interdit (noses: Jean Guichard and Olivier Gillotin) was a fruity-floral, in accordance with the decade's "young ladies" tastes. However, it met with little success among young customers, and aggravated lovers of the vintage perfume, who found their favorite scent unrecognizable. In 2007 Givenchy offered a proper, quite well-made reformulation of the original L'Interdit, as part of its Les Mythiques Collection.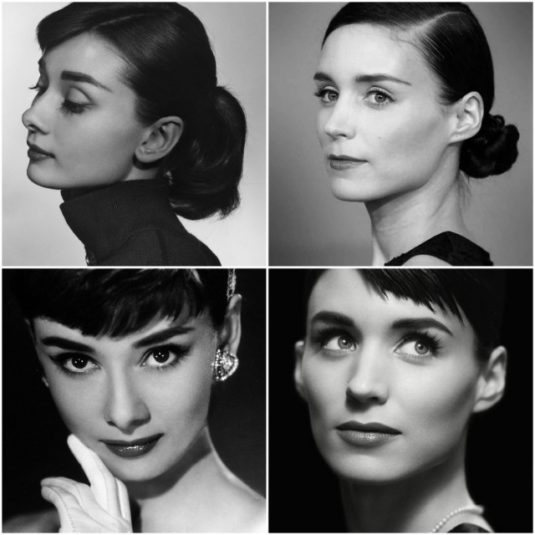 Audrey Hepburn and Rooney Mara (Photo Collage: Despina Veneti)
Fast forward to 2018, 61 years later. The face of the new L'Interdit is actress Rooney Mara, who bears a slight resemblance to Audrey Hepburn (a pixie-like aura, delicate features, distinctive personal style and fine acting abilities).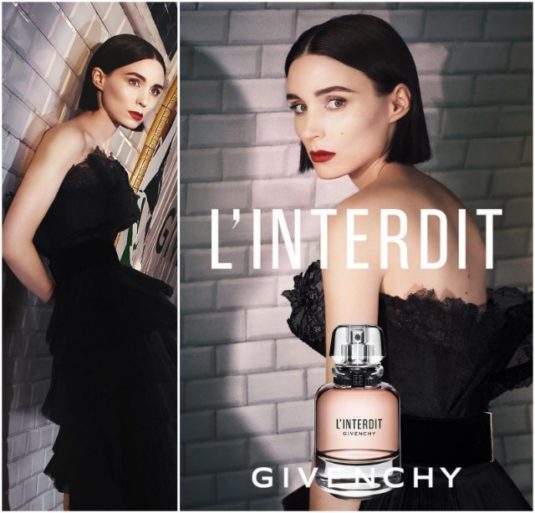 Rooney Mara, the face of Givenchy L'Interdit 2018 (Photos: Giivenchy Beauty)
The 2018 Givenchy L'Interdit is a completely new fragrance, not at all like the vintage scent whose name it bears; it is a floral-fruity-woody-musky scent, that perpetuates the "best-selling trends", popular with a more mainstream audience although there is nothing distinctive about it. The new Givenchy L'Interdit (created by Dominique Ropion, Anne Flipo and Fanny Bal, such talented perfumers) is at its best a pleasant, and widely wearable fragrance. The scent is rather linear, its sillage and longevity satisfactory, and its bottle sleek and elegant. It is a modern version of Givenchy's idea of what "young ladies" might mean in 2018.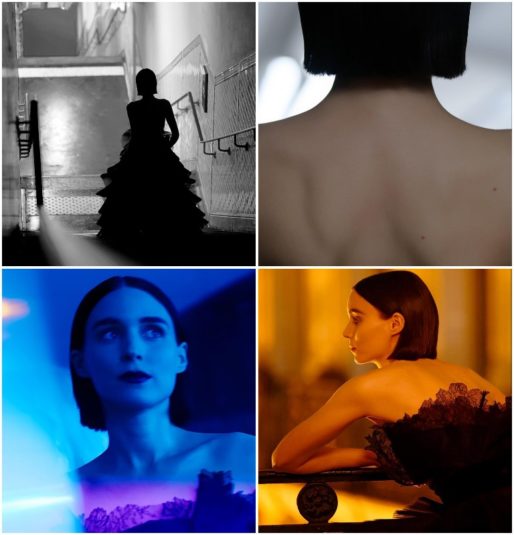 Rooney Mara in the promotional campaign for Givenchy L'Interdit 2018 (Photos: Givenchy Beauty, Collage: Despina Veneti)
However, the overload of sticky notes is not for everyone; candied cherry, pear, caramel and vanilla collide with the freshness of bergamot, and the richness of the white floral bouquet (especially the tuberose). To my nose, I don't smell the promised "dark undertones" of vetiver and patchouli. The advertising concept centers about the "thrill of the forbidden", and Rooney Mara in a ball gown wandering inside the Paris subway, until she finds a secret party taking place inside. The pledge for "the first resolutely underground flower… interlaced with dark, mysterious notes…" and a "subversive" scent on "the shocking side of chic" bears no olfactory relation to the fragrance itself. The 2018 L'Interdit is a skilful combination of some of the most popular mass market perfume trends, it is bound to be devisive…many will like it, many will not; nothing forbidden here, rather a walk on the safe side.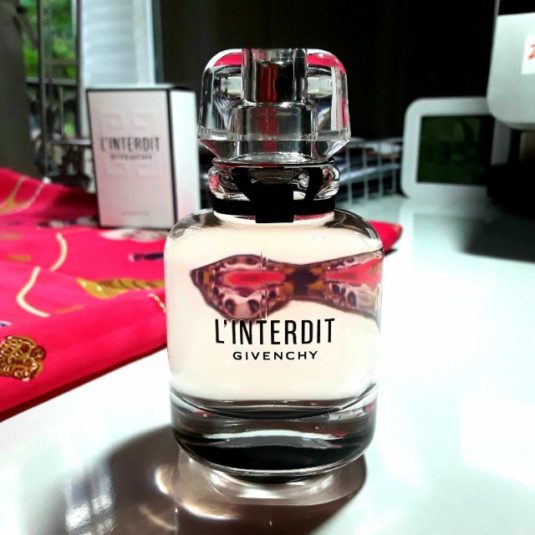 L'Interdit 2018 (Photo: Despina Veneti)
Top notes: Bergamot, Pear, Sour Cherry. Middle Notes: Tuberose, Orange Blossom, Jasmine Sambac. Base notes: Patchouli, Vetiver, Ambroxan, Caramel, Vanilla.
Disclaimer: I received my bottle from Givenchy. The opinions are my own.
– Despina Veneti, Contributor