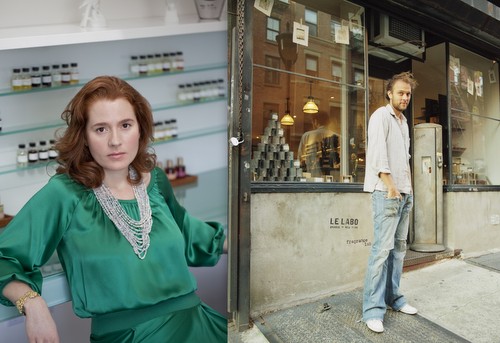 Alexandra Balahoutis and Fabrice Penot
It is always interesting to know that there is more than 'shop talk' that connects two friends who happen to be in the business of selling perfume. Some of our readers may remember when I posted a brief press release that announced The Perfume Commune on Venice's Abbot Kinnot Boulevard; a shared space between Natural Perfumer Alexandra Balahoutis of Strange Invisible Perfumes and Fabrice Penot, the co-founder of Le Labo. They are remarkable individuals who elevate the art of perfumery through innovation and independence, with different syles and methods but with many common goals. Alexandra and Fabrice are two passionate people that go wildly against the grain of the "Industry". The genuine respect and rapport between them (and my own love for their fragrances) is what inspired me to bring our readers this interview, which was put in motion April 28, 2012-Michelyn Camen, Editor In Chief
How did you first meet, when and where? What was the first impression you had of each other? What did you talk about? Who struck up the conversation?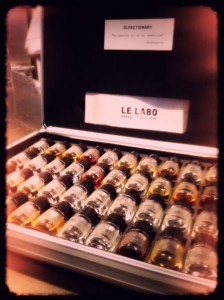 Alexandra Balahoutis: We met at Le Labo in Nolita. I liked him. I was in his shop with a friend who started testing me on each of the essences in Le Labo's little kit of raw ingredients. He concealed each label and had me smell each essence. Fabrice was in the back of the store on his laptop, and started to notice as I identified each one accurately. He walked over with an intrigued expression and asked if I was in the perfume business. I told him that I was and about my shop, which he was familiar with. We struck up a pretty enthusiastic conversation, exchanged mobile numbers, and kept in touch.
Fabrice Penot: That's nice to hear this story from you Alex since I had forgotten how we met ( I am a notorious amnesiac) …. But I actually remember that the second time I heard about you; it was a few years after, when we opened our first store in LA on W3rd. You had sent an enormous bouquet of white flowers to welcome us In her home city, and wish us good luck ! I thought " Are we in the 1930's in Paris? That's elegance !"
Alexandra works only with botanicals and Fabrice you work with synthetics. What is the commonality of your fragrant philosophies?
Alexandra: I think we both place importance on high-quality raw materials and we both create what we want to create. I think both brands are very individualistic. Having individuality in common would not allow us to be the same.
Fabrice: Yes, quality indeed… but beyond the ingredients, it is the quality of intention behind our work that brings us together. We are not obsessed by the bottom line; our work is a passion, which happens to be a business, and eventually successful ones. But the success was not the obsession. Creation was, in both our cases.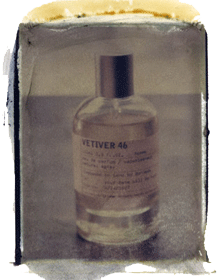 Which work by Le Labo do you admire or wear the most?
Alexandra: I really only wear perfumes that I design (my jewelry designer friends are the same way), but I like Vetiver 46.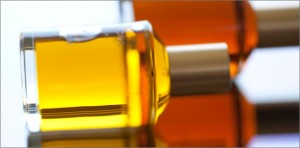 Fabrice, when you spritz a Strange Invisible Perfume which is in your hand?
Fabrice: I loved the Tahitian Honey on my surf board last time I was in Venice…
Do you bounce ideas off each other or give your opinions on lab samples?
Alexandra: We talk about ideas informally, and occasionally smell perfumes together if he is at my shop or I'm at his. We live in different cities, so we only have so much time to hang out when he visits Venice or I go to New York.
Fabrice: And we try to not talk too much about perfumery as well as it becomes annoying after a while…
What does your Perfume "Commune" hope to achieve. Are you sending a message to the fragrance industry?
Alexandra: I really didn't embrace Fabrice and Le Labo as a neighbor to send a message to the fragrance industry. I think in some ways, both companies exist outside that world. We wanted to create a little cohesion and amplify perfumery as a concept, rather than existing in a vacuum of petty competition. I don't think prosperity relies on being the only one. That just means that people hardly have a choice. The truth is I like Le Labo. I like Fabrice. I thought it would be a bold move and a lot of fun. There isn't really any other perfume brand I would have wanted to do this with.
Fabrice: Yes and even if we would want to send a message to the perfume industry, I am not even sure "it" knows how to read anymore anyways ;). No really, this is about fun, about human encounters, adventure, entrepreneurship, sharing, contributing…. There is no other message than a simple beautiful connection and the will to dig together into new territories.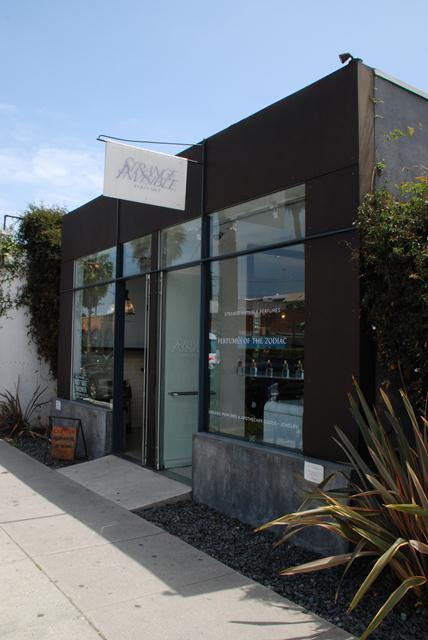 Fragrance should have an element of fun because if it doesn't, than how could it make us happy? Fabrice you never know, maybe "it" is listening…although probaly not. But one day.
Do you get cross over clients ie someone who came in for a Le Labo Rose 31 and then wanders into SIP and is smitten with Aquarian Roses.
Fabrice: I don't know yet… but if this happens, this is exactly why we did it !
Alexandra: That may happen in both directions, but I think we may also share customers. My shop has always been more for collecting. The idea of a signature perfume you wear for fifty years without exception freaks me out. It's like getting a tattoo. Our two shops being next to one another does not pose the question: Le Labo or Strange Invisible? It offers a variety of fragrances and asks, which formula speaks to you at the moment? There is no dynamic of one brand versus the other.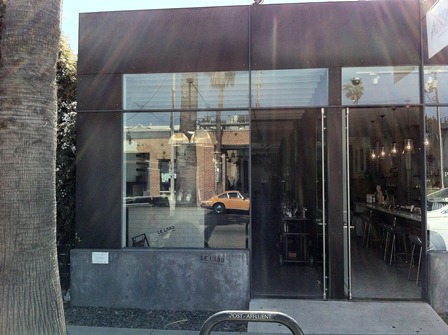 What have you learned from each other about the art of perfumery?
Alexandra: How present the essence of the creator is in the creation.
Fabrice: a lot actually on our end… I think Alex is much closer to the status of artist as anyone, any other brand I know in the industry. She controls every step of the process, from the distillation process to the actual final creation. I am not sure anyone outside our world can realize what it means in terms of complexity. But in any case, It is way closer to my idea of artistry than some other people in our business who think of themselves as artists or whatever while their work consist mainly of inviting a perfumer for lunch at the Four Seasons and ask him to create a new floral for them…
On that matter, Alex invited Eddie Roschi (Fabrice's partner) and I to rethink our relationship with the ingredients themselves, reconnecting with the source, and we actually have a new project that might have triggered by this awakening somehow.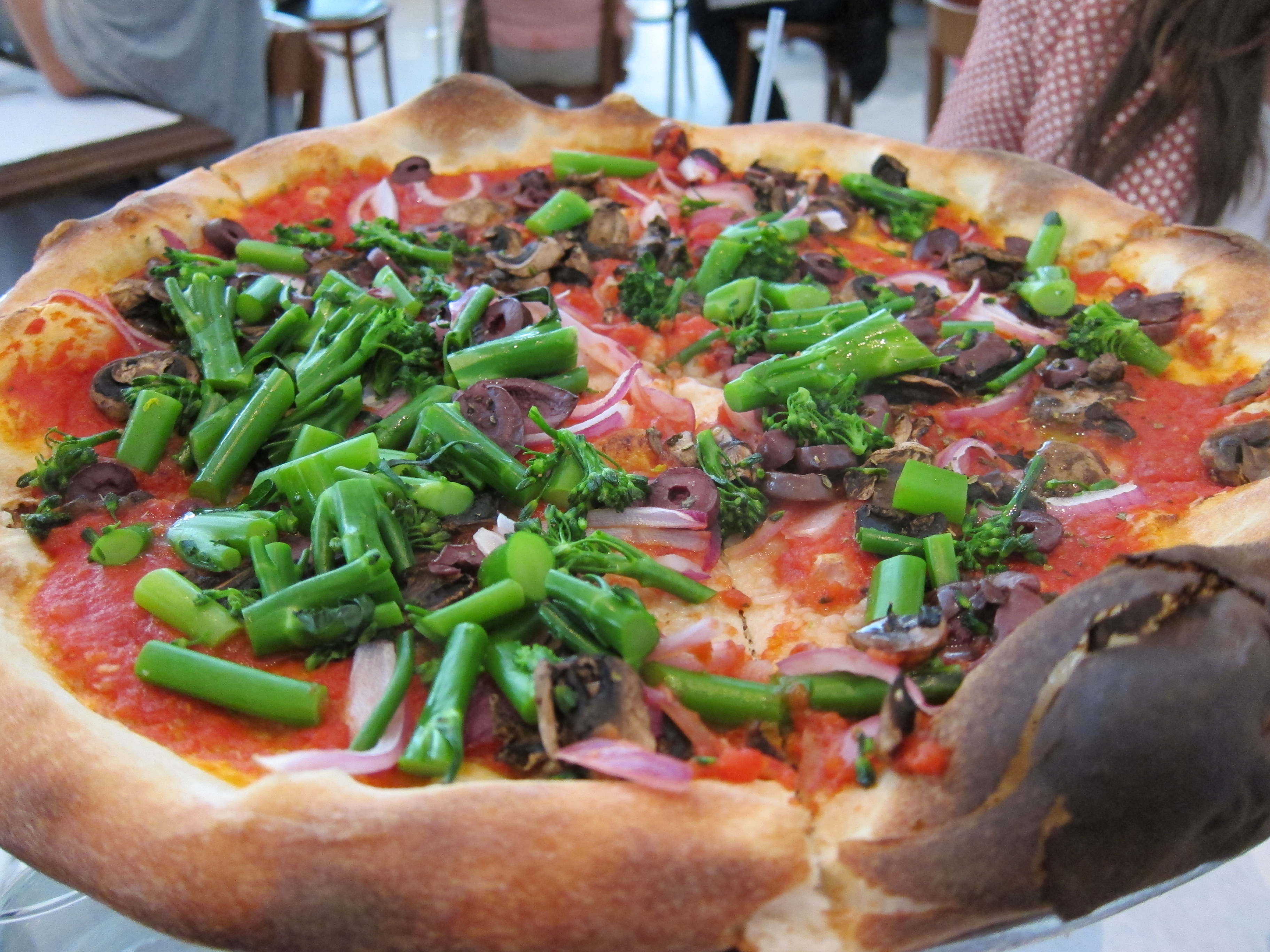 Cheeseless Pizza at Gjelina Restaurant
Last meal shared? What did you eat? What did you chat about? When was it?
Alexandra: Gjelina, about a month ago. That was one of my favorites. It was a pretty nuanced and ultimately philosophical conversation mostly about my life, so I'd rather not outline every detail. Fabrice is a good listener and a good friend, which, by the way, doesn't mean he won't make fun of you if you give him the opportunity. He had a beer and the only pizza they make without cheese, as he is a vegan. I had a glass of rose and one of their salads. Maybe it was the Bloomsdale spinach. I don't remember.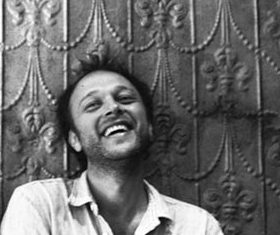 Alexandra, an endearing quality about Fabrice?
Alexandra: His mischievous sense of humor and sincerity.
Fabrice: her scary intelligence, her independence, and her candor.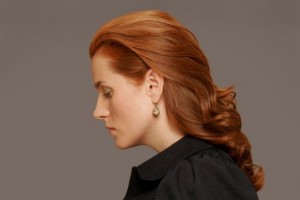 A hint on what you are both working on individually next?
Alexandra: Candles.
Fabrice: vacation plans. this is the only place where I really work… I have ideas on vacations and the rest of the year, I just try to make them happen). Editor's Note: Foiled again…A new Le Labo fragrance will be debuting very soon.
Regarding the name 'Perfume Commune,' who thought of it? Why choose the word "commune" (defined as a community of people living together, sharing common interests, property, possessions, resources)?
Alexandra: I don't think it should it be taken too literally. Fabrice coined the phrase. I really liked it. To me, it felt right. I think it mainly references this bohemian ideal of coexisting and sharing a space. It felt like a fitting way to describe our idea for a fragrance destination more interesting than one brand to be experienced in a vacuum.
– Alexandra Balahoutis, Strange Invisible Perfumes and Fabrice Penot, Co Founder of Le Labo
Thanks to Alexandra and Fabrice we have an incredible draw. Each has offered the "favorite" fragrance of the other. That would be Vetiver 46 (Perfumer for vetiver 46 is Geza Schoen's Friend in Fragrance Mark Buxton) and Tahitian Honey, which is a limited edition.To be eligible, please leave a comment siting what you found interesting about their friendship(or your favorite quote) AND the fragrance you would like to win (please include two ingredients-so be sure to click on the link). Draw ends June 27, 2012.
We announce the winners only on site and on our Facebook page, so Like Cafleurebon and use our RSS option…or your dream prize will be just spilled perfume.