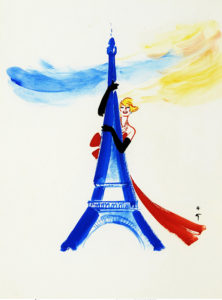 Renee Gruau, 1951 Le Tour Eiffel ©
"Bastille Day" (pronounced Bast-ee) is known in France as "Le 14 Juillet" (July 14th), it is our day of Independence (from the Monarchy). On the 14th of July of 1789 , the peasants stormed the Bastille jail, and it became the starting point of the Revolution, which lasted a few years, until Napoleon became the first Emperor of France, and then the Republic of France, as we know it now (we are currently in its 5th version). But today, the French do not really think history, they just want to have fun, being happy, feel free and patriotic, dance in the street with family and friends, watch fireworks and celebrate France! – François Damide, Owner of Crafting Beauty who will be wearing Best of France 2015 as his scent of Bastille Day.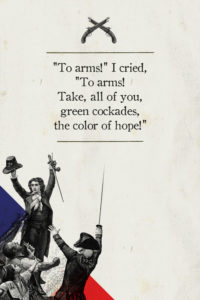 via wikipedia
Green could have been the color of French Revolution. On July 12 1789, while calling the crowd to the rebellion, Camille Desmoulins put on his hat a linden leaf. Green immediately became the rallying sign for insurgents. Since then, green has become the emblem of freedom and new ideas. So what a better scent to celebrate Bastille Day than Jacques Fath Green Water, the post-WWII chill of joie de vivre? Relying on the naturalness of a generous 5% of neroli essence and on the agrestic freshness of mint, Fath's Essentials Green Water by independent French perfumer Cécile Zarokian, 2016, is an outstanding rendition of a classic, unmistakable and sparkling as just sprung out of Vincent Roubert's hands and still inspiring freedom and joy.-Ermano Picco, Contributor and author of La Gardenia nell'occhiello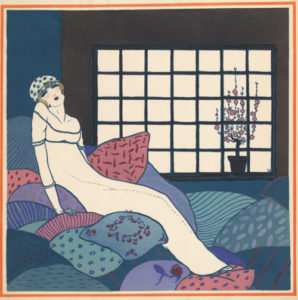 1893 Georges Lepape Paul Poiret dress​
If there is a perfume equivalent of a beaded Poiret evening gown, it is the original Guerlain Chamade, created in 1969 by Jaques Guerlain. There is an elegant, draped beauty about the way Chamade is constructed. It opens with a waft of talc that disperses almost as soon as it warms on the skin, replaced by luminous white jasmine and a reined-in crystalline hyacinth. The floral notes wear like bracelets, each separately lovely but more beautiful next to the others. In the EDT I own from the early 1980s, there is also a touch of velvety rose, held in place with subtle glints of woods, vanilla and a splash of grassy galbanum that lifts the composition. Vintage Chamade is the one perfume that can make me feel as though I am at the Grand Masqued Ball at Versailles, even when I am perched on the sofa in my bathrobe.-Lauryn Beer, Sr. Editor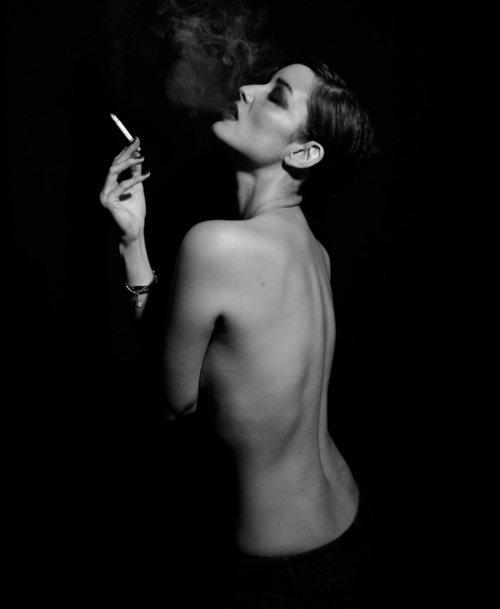 Berenice Marhole French Actress
Ernest Daltroff's brilliantly dark, Kurt Weill-ian perfume circa 1919: Caron Tabac Blond. It is quintessentially French. It has been my constant companion for over 50 years now, and I never leave home without it. EVER. Post-WWI women found themselves in the midst of a cultural revolution: smoking in public occurred with more alarming frequency, hemlines rose, 'morals' dropped, and fashion freed many from the misery of traditional corsetry. Women drank! Danced! Had boozy post- speakeasy sex in motor vehicles! Some claim that sporting Tabac Blond helped disguise the telling aroma of tobacco; I've been told that it was used to perfume opium cigarettes. Racy, heady stuff, either way. Count me in. Upon my own flesh – Tabac Blond is a seething, sultry second skin: slinky tendrils of smoke wafting inbetween a fiery carnation, the dulcet voice of linden, sweet-talking ylang ylang (all buttery and indolic) and softest woody iris. Balsamic vetiver adores cedar, patchouli, musk; once upon a time, true ambergris helped bed these elements down with just enough vanilla to blunt the edges, with those naughty isoquinolines in tow. Notes: leather, carnation, linden, iris, vetiver, ylang ylang, cedar, patchouli, vanilla, ambergris and musk. –Ida Meister, Sr. Editor
Lucien Lelong Vintage Sirroco perfume ad 1940s
Lucien Lelong Sirocco (Jean Carles) – 1934: The sirocco is a fierce, hot wind from the desert reaching speeds of up to 55 knots (about100k/h). Lucien Lelong's Sirocco fragrance is aptly named. Even in its cologne concentration, Sirocco is a pungent oriental with top notes that include a ubiquitous portion of coriander tempered by lavender and magnolia. The startling opening develops quickly into a robust heart of rose, jasmine, amber and patchouli, drying down to opopponax, sandalwood, benzoin and musk. If you haven't tried this fragrance, or can't imagine it, just think of Shalimar with an overdose of coriander or Emeraude on incense. Sirocco was created for the fashion house of Lucien Lelong in 1934 by the master perfumer and teacher Jean Carles (1892-1966). Several famous French designers began their careers with Lelong including Christian Dior, Pierre Balmain and Hubert de Givenchy. Lucien Lelong was responsible for the architectural designs of his now scarce and collectable perfume bottles. Lelong's sense of style continues to influence fashion and fragrance to this day.-Gail Gross, Editor
Joyeux Quatorze Juillet! To submerge myself in the spirit of this most French of celebrations, I'm wearing my favorite "Trés Français" perfume of all time, vintage L'Heure Bleue Extrait by Guerlain. It is my desert island fragrance, my preciousssss, my most highly cherished, my top of the heap, and like a hoarder I have bottles stashed throughout my office. The sheer breathtaking beauty of this slightly melancholy and masterfully blended violet, iris, and neroli enrobed in vanilla, tonka, and ambrette among others, is how they are combined to create a cashmere shawl of powdery floral goodness that is a veritable magical elixir reminiscent of dusk along the Seine. It is my spray-on armor against the mundane. It is both profoundly comforting and over-the-top intoxicating. Created by Jacques Guerlain in 1912, L'Heure Bleue Extrait remains one of the greatest classical perfumes of the Twentieth Century and I love it with all my heart.-Robert Herrmann, Contributing Editor
Sr. Contributor Sebastian Jara and Reviewer for Looking, Feeling Smelling Great chose Annick Goutal's Eau de Hadrien EDP, a collaboration between Annick Goutal and Isabelle Doyen in 1981 for his scent of Bastille Day. Watch his video review.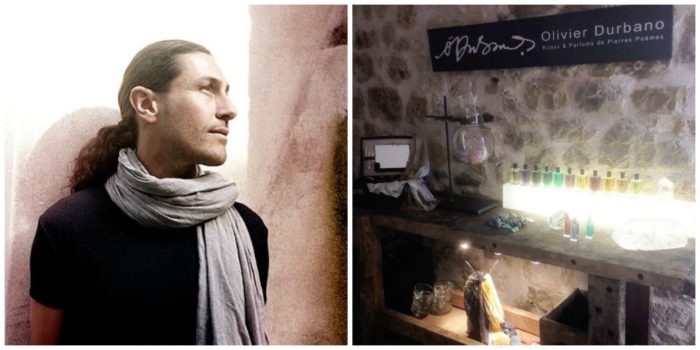 Olivier Durbano opened his own shoppe in Grasse 8/22/2016 for his parfums, carres and bijoux.
While the Bastille was located in Paris, when I think of "perfume", all roads lead to Grasse. Grasse is now home to French perfumer Olivier Durbano, an independent jeweler and olfactive artist, who for me, embodies liberté, égalité, fraternité (French for "liberty, equality, fraternity"). He broke with traditional wisdom that Perfume shoppes should be in Paris. He went with his heart and moved to Grasse. There is magic in Olivier's perfumes, each imbued with a gem stone and positivity. I chose Rock Crystal as the scent of Bastille Day, the first in his series, created in 2005, which fuses spiritual resins with earthy notes of spices and woods. Rock Crystal is an incense perfume that is both of this time and of times past, smoke, fire yet cool and calming. Olivier has said that it "represents the link between man and nature, the notion of man's place within the universe. A union of man and God." And our place in the universe is to be free. NOTES: orange flower, pepper, coriander, cardamom, cumin, benzoin, myrrh, cistus, sandalwood, cedar and vetiver, everlasting flower, oakmoss, frankincense, olibanum, musk.-Michelyn Camen, Editor-in-Chief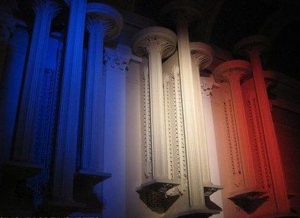 Bastille Day Party 2009 Town Hall Paris via flickr
For our Bastille Day Draw: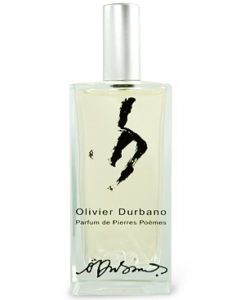 Worldwide: Merci tres cher Olivier Durbano, for a 100 ml bottle of Rock Crystal EDP for one registered reader worldwide.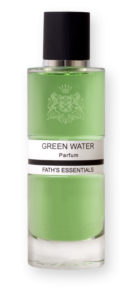 EU, USA, Australia and Canada: Merci Rania of Panouge for 200 ml of Fath Essentials Green Water (available at Barney's NY and Jovoy Paris)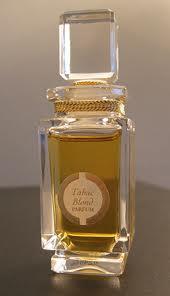 USA ONLY: With gratitude to Brand ambassador Diane Haska, a friend for 13 years for a 7.5 ml hand poured flacon of Tabac Blond, an urn fragrance, for one registered reader. Diane is available to show you the line by appointment only. If you are planning to visit New York City or live in the tri-state area it is so conveniently located. One Grand Central Place| 60 E 42 St/54th Floor | New York, NY 10165. You can order any current CARON fragrance including the coveted urn perfumes by calling Diane (212) 308-0270 | (877) 88-CARON |dhaska@alesgroup.com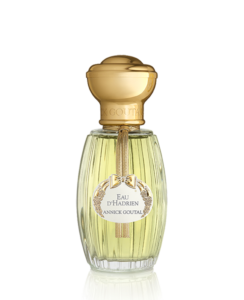 USA Only: Thanks to the generosity of Francoise Allesi, the NY Retail Manager of Annick Goutal in New York City (located at 955 Madison Avenue/ P: 646-964-4795) an oasis in the heart of Midtown, we have a 50 ml bottle of Eau d'Hadrien EDP for a registered reader in the US. Francoise and her team are available to help you with your questions and orders.
USA ONLY: 5ml of Vintage Sirroco thanks to Gail Gross!!!
Please leave a comment with your thoughts on our selections for favorite French Perfumes, which you would like to win and what perfume you will wear for Bastille Day. Remember you must be a registered reader. Be sure here Draw closes 7/17/2017
We announce the winners only on site and on our Facebook page, so Like Cafleurebon and use our RSS feed…or your dream prize will be just spilled perfume.