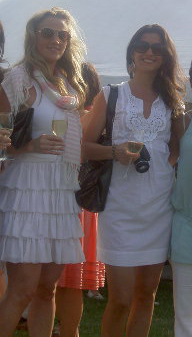 Natalia Outeda of Frassaï and Roxanne Kirkpatrick (L)
Imagine my surprise when I opened a recent package from Natalia Outeda of Frassaï and discovered that one of her two latest fragrances (A Fuego Lento by Rodrigo Flores-Roux) revolved around an aromatic historical skein linking Wales and Patagonia! Words fail. The further I delved into the story, the more astounded I became. The icing on the cake: this perfume is marvelous, and it bears in its wake a perfumer with whom I am unfamiliar. Trifecta time. (Disclaimer of sorts: I harbor an immoderate fondness for Wales and all things Welsh including the Welsh themselves). First and foremost, let's look at the relationship which evolved between Natalia and young Givaudan perfumer Roxanne Kirkpatrick. Back in her New York office, Natalia and Roxanne used to explore fragrant materials together. Roxanne commenced her career as a lab technician for Olivier Gillotin (the perfumer who created Frassaï Tían Di) – and then went on to graduate from perfumery school in France. Natalia intuitively felt that her native Utah roots provided the perfumer with an appreciation "of 'rural' knowledge needed to translate the Welsh odyssey to Patagonia". It only augmented Natalia's pleasure that here was her first collaboration with a young adventurous perfumer who happened to be a woman.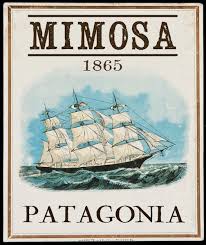 Mimosa set sail to Pentagonia in 1865 via flickr
No less fascinating is the actual tale and its entanglements. Where shall we commence? Perhaps May,1865 – when 153 Welsh men, women and children, fearing a diminution of their language and culture due to the influx of workers during the coal industry boom – boarded a re-purposed old tea clipper named The Mimosa and set sail for Patagonia, 1400 km. south of Buenos Aires.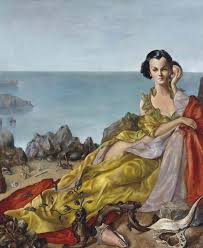 Leonor Fini©
To their surprise, Porth Madryn (now known as Puerto Madryn) was not the New World lowland Wales they had been assured it was but a semi-arid desert with precious little by way of food and/or water.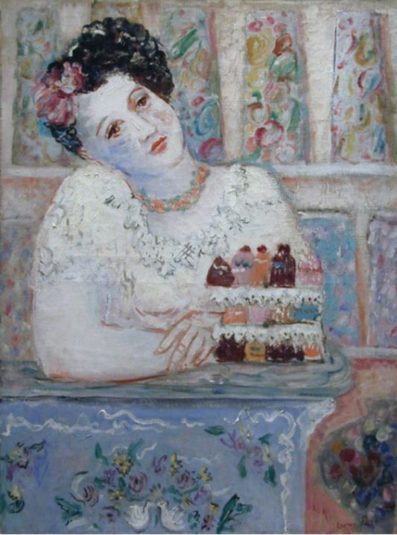 Leonor Fini©
Nevertheless, they wrested an existence for themselves out of the land and their descendants continue to inhabit it to this day. Natalia's father, grandmother and great-grandparents hail from Esquel in the province of Chubut, Patagonia – where many Welsh settled, and Teisenddu is the famous "black cake" aka torta negra which her grandmother baked – a signature patisserie. It is a rum cake with macerated fruit, spices, brown sugar and nuts (and it possesses a near-nuclear shelf-life, as most traditional fruitcakes do). Frassaï Teisenddu is darkly gourmand and wonderfully in keeping with the confection itself; it's rich and delicious. Fluffy it is not. The density of molasses (that which renders brown sugar brown sugar!) and rum are perfectly complicit when nutmeg and bitter orange join the festivities. Juniper (it feels like berries, not needles) contributes both a compote-like fruitiness and a mossy note which allies felicitously with leathery tones. Mimosa is a fragrant wink to the clipper ship; its honeyed anisic presence serves to lift the entire composition of Frassaï Teisenddu somewhat while providing extra gourmandise to the perfumed equation.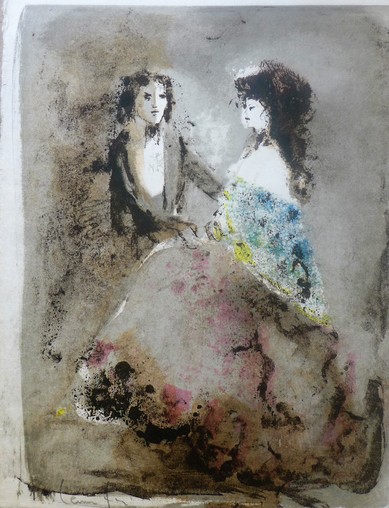 Leonor Fini, La Fanfarlo 8
I am currently wearing Frassaï Teisenddu in the post-August dog days of Summer Still, but it smells as if the cooler months – when we crave hygge and cocooning – will find Tiesenddu a welcome aromatic adjuvant. It works equally well for all genders. Notes: dark sugar crystals, leather, nutmeg, rum, juniper, bitter orange,mimosa
My generous sample was provided by Frassaï, with many thanks! My nose is my own…
~ Ida Meister, Senior Editor and Natural Perfumery Editor
~ Art Direction: Michelyn Camen, Editor-in-Chief. I was very excited for this review as Argentine Leonor Fini is one of my favorite artists (as Ida has a fondness for Wales and the Welsh, I have a deeply personal kinship to Argentina); she is known for her depiction of powerful women.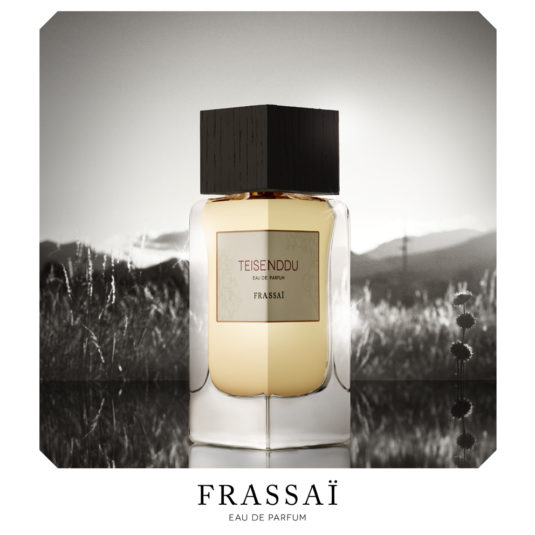 Thanks to the largesse of Frassaï, we have a draw for one registered reader anywhere in the world for a 50 ml bottle. Please be sure to register. To be eligible please let us know what appeals to you about Ida's review of Frassaï Teisenddu and where you live. Draw closes 9/7/2018
Frassaï is now available at Osme Perfumery in the USA who has pre-ordered Frassaï Teisenddu.
We announce the winners only on our site and on our Facebook page, so like Cafleurebon and use our RSS Blog feed…or your dream prize will be just spilled perfume.