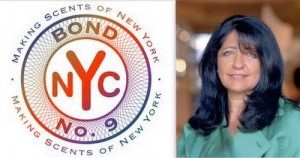 As many parfumistas know, Bond No.9 is a company dedicated to immortalizing all parts of New York City in perfumes. Their motto ("Making Scents of New York") is not only a wonderful play on words, but doubles as their mission statement. The company was started in 2003 by Laurice Rahme (the company is named for the flagship store located at 9 Bond Street in NoHo) and, to date, they have over 60 fragrances in their line and have won two Fragrance Foundation awards (FiFi's) for Brooklyn and Astor Place in 2010.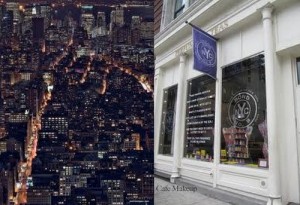 Many of the perfumes released by Bond concentrate on more upscale neighborhoods and midtown locations (Fashion Avenue, Gramercy Park, Madison Ave Soiree, etc…) but some of my personal favorites are from locations that pay tribute to places "downtown". Despite the fact these perfumes are niche, and cost more than most designer scents do, they are worth the money spent as far as quality, longevity and sheer beauty. It is great to see (and smell) that this company has not forgotten the "working man and woman" and paid homage to their areas as well.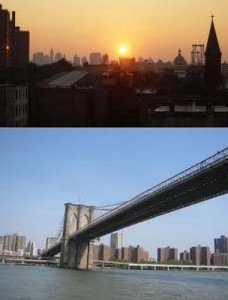 Brooklyn is named for the most populated of New York's five boroughs and the second largest in area. Home to over two and a half million New Yorkers and such places as the Brooklyn Botanical Gardens, Coney Island, Brighton Beach and Prospect Park, this perfume captures a side of Brooklyn many do not ever see (or smell). Having never been to NYC myself, when someone says "Brooklyn" my first thoughts are graffiti, high rises and concrete jungle, pushy and rude people…and of course the Joe Pesci-esque Bensonhurst boys. Bond has instead concentrated on the beauty that can be found there.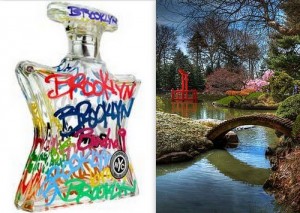 A wonderful opening of zesty clear grapefruit and smooth cardamom (both often overused in mass market sport and aquatic scents) create something warm and refreshing…but miles from "generic". The heart of aromatic greens (cypress, juniper) along with a dry gin and slightly sweet geraniums creates an air of rejuvenation and relaxation simultaneously. Despite what sounds like a cacophony of sharp and intense notes, this manages to remain elegant without being stuffy or overbearing. Cool shady guaiac wood and cedar give it a woody dry down that is accented by a lovely light leather note that adds a sexy "toughness" to the whole composition. Fresh, biting, cool and down to earth-I think Bond has done a marvelous job of catching the "essence" of this borough. Sillage: subtle but good. Longevity: excellent.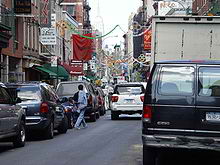 Little Italy is a name used for many predominately Italian neighborhoods around the country. Bond's however is in lower Manhattan and was at one time largely Italian-American. It consists primarily of restaurants and Italian stores. Little Italy was, at one time, basically Mulberry Street ending to the south at Canal, at the north to Bleecker and running as far west as Lafayette and east to the Bowery. It is bordered by Chinatown at the Bowery. Today, sadly, all that is left of the original area is on Mulberry from Broome to Canal streets.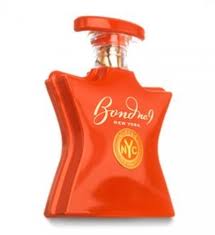 When it comes to perfumes made in (or inspired by) Italy many contain citruses: Amalfi lemons, Sicilian mandarin, Calabrian bergamot, oranges from Capri. All these notes say (and smell like) summer in Italy. Little Italy is no different. A beautiful and very real smelling orange dominates the sweeter mandarin and sparkling grapefruit; though they all come together to shine with a brilliant "citricity". I am a big fan of citrus scents, and this is one of the best ones I have encountered; due to the fact that the citruses here, both zesty and juicy, smell so very true and last (on me) longer than most do. As the citric notes fade, but never truly disappear, a warm soft neroli augments them along with some subtle greens. The finish, a clean smooth musk, lingers on the skin with whispers of oranges and blossoms on a Mediterranean seaside breeze. Little Italy is a simple scent, but by no means is it linear. Sillage: average to good. Longevity: Impressive.
ANDY WARHOL Silver Factory was the first Bond Warhol scent (released in 2007) and carries a fitting name as the Silver Factory was his first warehouse/studio from 1962 – 1968. It was located on the fifth floor of 231 East 47th street in Midtown, and the rent was "around a $100.00 a year". Called the Silver Factory because it was covered in tin foil and silver paint (decorated by Warhol's friend Billy Name), it was the launching pad (and hang out) for many artists of all types. Lou Reed and the Velvet Underground, David Bowie, Mick Jagger, Jim Morrison, Salvador Dali, Basquiat, Allen Ginsberg, Bob Dylan and Truman Capote all were known to frequent there. A true melting pot of talent and intense creativity, the Factory was more than just a warehouse. It was an eclectic phenomenon, just like the perfume is.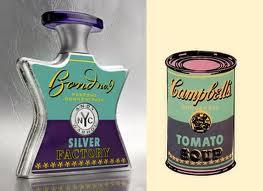 An opening of very dark lavender and bittersweet citruses (bergamot and grapefruit) creates something darkly fruity to my nose (not unlike plums or black currants) that has a sweetness, but also body and depth. As the floral mysterious heart of iris (steely and earthy), violet (powdery and sweet) and jasmine (sexy and rich) come together with smoky incense; it is almost as if one was transported back in time to the 60's and one of Andy's fabulous parties. There is a lot going on here, but despite the chaotic noise and seeming confusion an air of creativity and art is all around you. The finish of amber, resin and cedar wood is extremely sensual and tenacious. Andy himself loved perfume, and rumor has it he wanted buried with a bottle of Estee Lauder's Beautiful! Sillage: great. Longevity: superb.
These reviews were based on bonbons kindly and most generously sent to me by the flagship store at 9 Bond Street and Silver Factory was a gift from a dear friend. When it comes to customer service, Bond cannot be beat!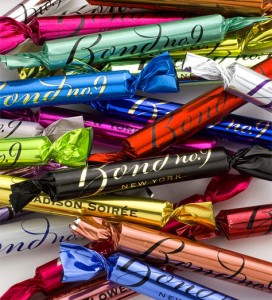 Courtesy of Bond No. 9 we have a draw for three sets of bonbons of Brooklyn, Little Italy, and Andy Warhol Silver Factory. To be eligible leave a comment naming your favorite Bond No. 9 "Downtown" fragrance. We will draw three winners on March 11, 2012 via random.org.
We announce the winners only on site and on our Facebook page, so Like Cafleurebon and use our RSS option…or your dream prize will be just spilt perfume.
–John Reasinger, Weekly Contributor