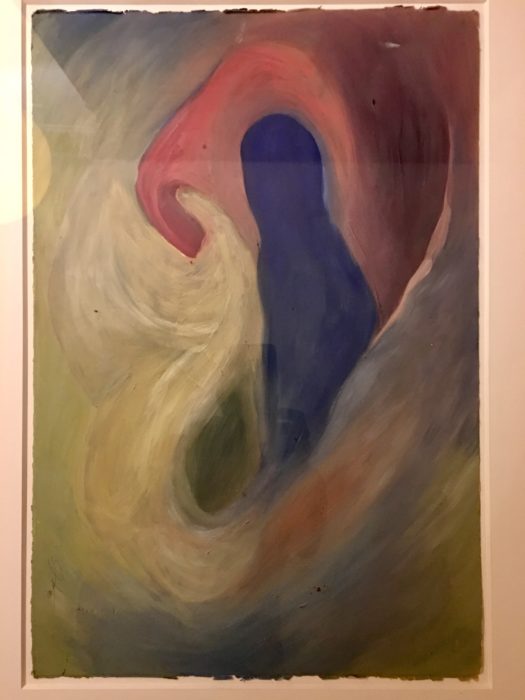 Self Portrait: A Perfumer by Rodney Hughes©
"I am connected to the world through a mobile device,
But scent is my hearts desires to illustrate what the soul needs.
I am nature, a phenomena happening on an invisible canvas
Painting landscapes of oil and absolute, Reaching towards heavens applause
An earth fallen Angel, black winged and irreverent, a sermon in the making
Yes, you can smell me I am the perfume scenting the temple,
A multi-sensory veil of illusion awaiting the birth of beings unprecedented in valor
I trail the spirits of earthen vessels at the pit stop of their greatest creation story, wise beyond stars in the cosmos
If I were a color, I would be black for in she, the rainbow resides double bridged and unabbreviated
I am fragrant like a sound wave tracing through the galaxy a distinction captured in the hidden I
A perfumer and my mobile device" -Rodney Hughes, 2017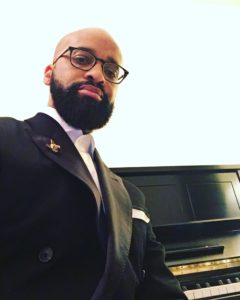 Rodney Hughes of Therapeutate Parfums
Rodney Hughes, formerly the Natural Perfume Editor for ÇaFleureBon and the highly lauded perfumer of Therapeutate, his exquisite line of perfumes are another milestone in my growing and deepening love of natural fragrances. The world of natural perfumes is a whole other slice of the perfume pie, a brand new rabbit-hole to dive into. It has been a grand and very interesting adventure indeed. Not only have I met wonderfully talented and terrific perfumers, but so much of natural perfumery is tied to historical context (…and I love history), that the opportunity to delve further into the past has opened up for me, a whole new chapter in my personal annals of perfume.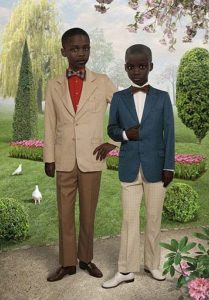 Ruud van Empel © ( This painting reminded MC of Rodney as a child; I saw photos and he always dressed beautifully and still does)
It's like discovering that your world of fragrance has expanded twenty-fold. I write this because in working my way through Therapeutate Parfums by Rodney Hughes's marvelous range of all-natural perfumes, it is crystal clear that we often look to the past to create for the contemporary, and this concept when done well, can shatter any preconceptions you might have about how history actually IS driving modern perfumery. Much has been written about Mr. Hughes's wonderful creations which have garnered acclaim, reviews abound, as well as well-deserved awards, including ÇaFleureBon's Best Natural Perfumer 2016. So it was a surprise to discover that his glorious aromatic fougere "Taosi" has flown under the radar when it clearly deserves LOTS of attention.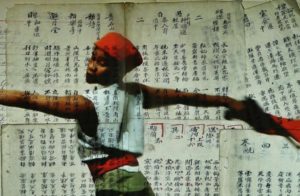 Still from William Kentridge's video Notes Toward a Model Opera
Taosi is named in honor of China's ancestral roots in Africa and the migration from Africa to Asia thereby establishing the first five Chinese dynasties. Historically dismissed as myth or legend, it is only recently with the advent of modern DNA research, that the proof of African genetic markers has been found in the first Chinese population. The fragrance also references a cataclysmic deluge and the green and lush re-awakening of the land after such a global re-set.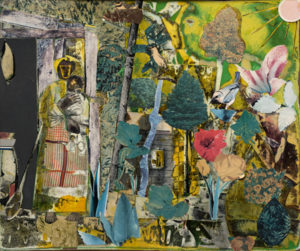 Madeline Jones' Wonderful Garden, 1977, mixed-media collage, 14 x 16. ©
Taosi is an aromatic fougere in the classic sense, but also so much more as it changes and morphs throughout the wearing. This stunning perfume opens with fresh spring-like herbal and citrus notes shot through with pepper, nutmeg, and the cool minty breath of rosemary. Underneath is a hint of the oakmoss in the base to come. The middle is a fantastic explosion of florals overlaid with that same oakmoss, and the emphasis is on the dewy rose and spicy dusty geranium, ultimately transforming into a quasi-gourmand drydown made sweet with vanilla, and underscored with creamy jasmine and buttery ylang. Wearing this beautiful perfume kept reminding me of something beloved, but I couldn't quite put my finger on it.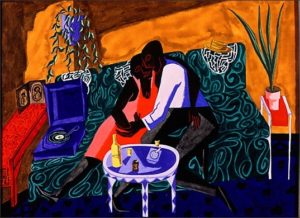 Jacob Lawerence The Lovers 1946 ©
The first day of wearing it, you could still smell it as I went to bed. That night at about 2:00 a.m. my spouse woke me to ask if I had dabbed some of my magical vintage L'Heure Bleue Extrait by Guerlain, and that's when it clicked for me. Vintage L'Heure Bleu Extrait in all its powdery glory. Taosi is not the same of course, but there is definitely a similar vibe and DNA. Taosi has longevity that few naturals do…10 hours and more. Thank you Mr. Hughes, you have created yet another spellbinding bottle of beauty in Taosi. Notes: lime, neroli, pepper, bergamot and orange, lavender, rosemary, basil, geranium, nutmeg, rose, hyssop and laurels, vetiver, vanilla, ylang-ylang, oakmoss, jasmine and spikenard Himalayan (jatamansi).
Disclosure: Many thanks to Rodney Hughes for supplying the samples, and the opinions are my own.
–Robert Herrmann, Contributor
Art Direction: Michelyn Camen, Editor-in Chief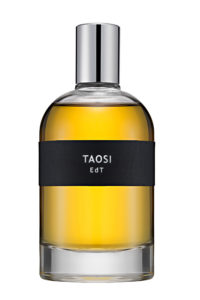 Thanks to the generosity of Rodney Hughes and Therapeutate Parfums, we have a draw for 10 ml of Taosi EDP for a registered reader in the US and Canada. To be eligible please leave a comment with what appeals to you about Robert's review of Taosi, if you are familiar with Rodney's work and where you live. Draw closes March 1, 2017
We announce the winners only on our website and on our Facebook page, so Like Cafleurebon and use our RSS feed…or your dream prize will be just spilled perfume