Everybody's favourite fragrant oracle is presenting us with a new fragrance, but when M. Lutens speaks, we stop in our tracks, and we inhale the mists of the creation by the dream team which is Lutens and Sheldrake.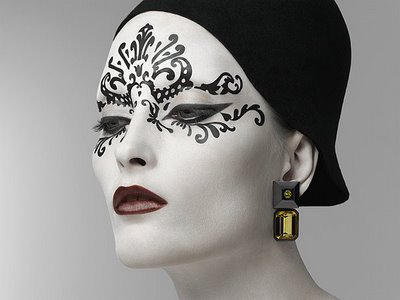 photographer Patrizio Di Renzo and make-up artist Kabuki.
We most frequently associate the house of Lutens with sensuous woods and dangerous orientals, but the opposite ultra cool and sleek fragrances have been playing their parts too in the ever growing oeuvre of the Master at the salons of Palais Royale. Cool is for instance the sheer silk stockings that are Bas de Soie; this is a she- wolf of a fragrance with its orris roots and metallic hyacinth cool and cunning, and perhaps a claw so shiny she can use it for a mirror, and will do so while applying the purple-hued lipstick.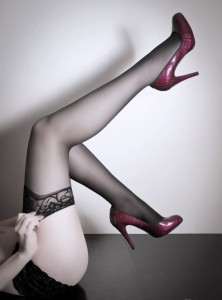 I love wearing Bas de Soie for those moments when I want to be at the party, want to be present yet shielded.  Perhaps this is the occasion for wearing those purple Christian Dior stilettos?
 ""I always sleep with the knife," said the little robber maiden."There is no knowing what may happen""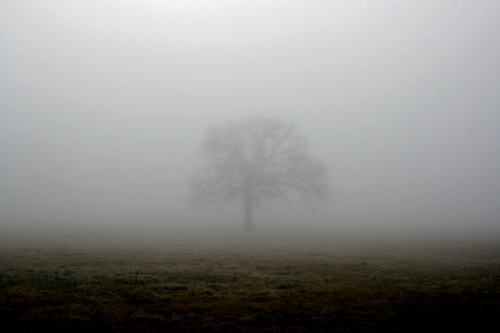 Another fragrance to send a slight shiver down your spine is Iris Silver Mist from the exclusive line. A long standing perfumista favourite, this one was created by the Grand Master of Iris; Maurice Roucel. Iris Silver Mist is that deep-wondrous fragrance of an orris root full of cold earthen dampness; it's the moisture of walking through a fairy tale wood at misty twilight. The incense adds to the impression of a few brilliant moonbeams finding their way through trees and fog.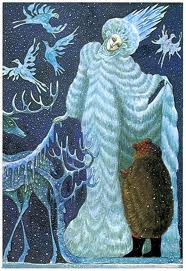 ""We have travelled fast," said she; "but it is freezingly cold. Come under my bearskin." And she put him in the sledge beside her, wrapped the fur round him, and he felt as though he were sinking in a snow-wreath."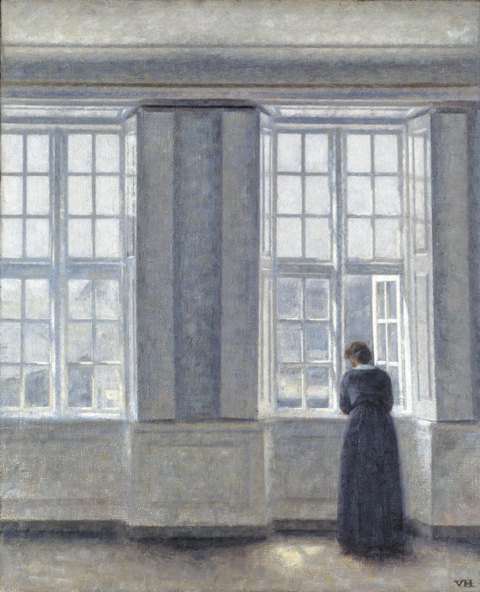 There is too; De Profundis, which with its calm and soothing notes of chrysanthemum and incense, is a fragrance of quiet sanctuary. Gris Clair, the lavender ashen fragrance which turns from cool to warm, or the meditating Encens et Lavande of clear yet tender serenity.
 "There were once upon a time three sisters, quite transparent, and very beautiful. They danced hand in hand beside the calm lake in the clear moonshine. They were not elfin maidens, but mortal children. A sweet fragrance was smelt, and the maidens vanished in the wood; "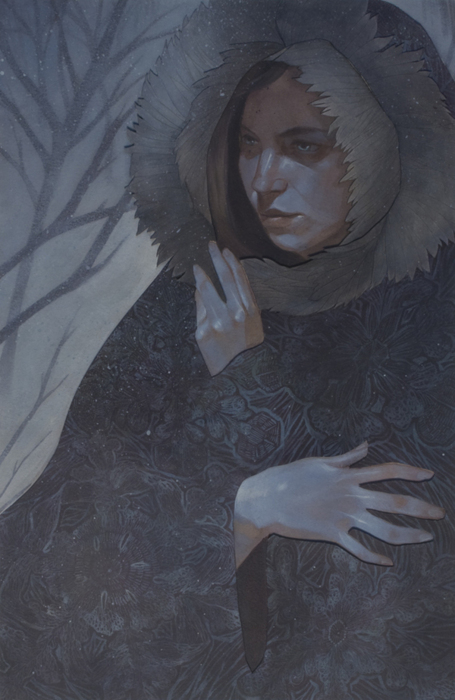 So certainly SL knows his cool, but do we know M. Lutens? Only as well as to know that nothing of that which he says in anticipation of the release of his perfumes, can prepare us for what's to come. So I think I've learned to sit back and wait, inhale, exhale and let the impressions come to me as they will.
L'Eau Froide opens with the icy herbal freshness of mint which supplements the high pitched citrus of the incense. The mint is a wonderful player, as it feels like it's clearing your nose in preparation for a better perception of the frosty incense. The star-like shape of L'Eau Froide, has a core of silvery incense always beaming alongside the fragrance' other notes. Despite the incense being the icy soul of the perfume there's a hefty dose of bright vetiver, and the aquatic notes further underscore the clean freshness which a soothing musk serves to soften. I would say L'Eau Froide is definitely more to the masculine side of shared fragrances, and very much feels like a sibling to his previous L'Eau in its straight forwardness, rather than to other Lutens fragrances, even if Serge Lutens says himself "My orphans are not looking for a family and even less interested in being part of a collection".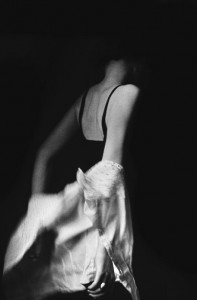 I couldn't get the picture out of my mind that this is a real 'boyfriend scent', whether you want to give it to him to wear, or spray it yourself when you want to feel like slipping into a boyfriend's shirt which has still got the aftershave hanging about it as well as the clean linen scent from a fresh ironing. Or perhaps you want to wear this in warmer climates and in different seasons where I can easily imagine wanting to spray L'eau Froide for its cooling down purposes, on those days when bearing the heat is all the challenge you need.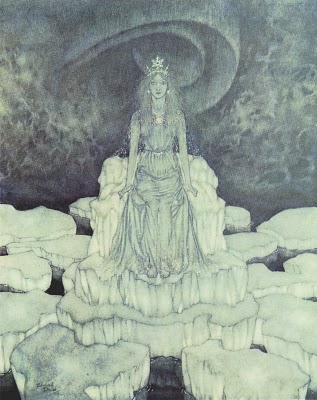 ""I am going now to warm lands," said the Snow Queen. "I must have a look down into the black caldrons." It was the volcanoes Vesuvius and Etna that she meant. "I will just give them a coating of white, for that is as it ought to be"
  All quotes are from Hans Christian Andersen's fairy tale The Snow Queen
 –Jasia Julia Neilson, Contributor
We have a draw for 5ml of L'eau Froide.To be eligible please leave a comment on your favorite "cool" scent by Serge Lutens or Hans Christian Anderson fairytale. Draw ends March 4, 2012
We announce the winners only on site and on our Facebook page, so Like Cafleurebon and use our RSS option…or your dream prize will be just spilt perfume.