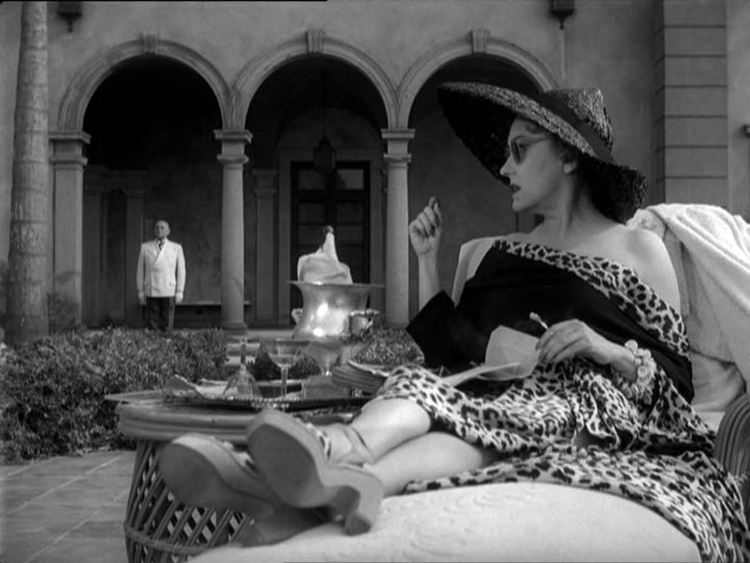 Gloria Swanson as Norma Desmond in Sunset Boulevard 1950 Billy Wilder
Jessica Hannah of JHannah Co , the 2015 Art and Olfaction Artisan Award Winner for Canoe Skive, has managed to capture through an all-natural formula, exponentially more than the inevitable existential drama our youth worshiping celebrity driven society requires in her interpretation of the movie classic Sunset Boulevard; a phenomenally long lasting (flor-)oriental perfume created in honor of the 1950 film noir, starring Gloria Swanson as Norma Desmond.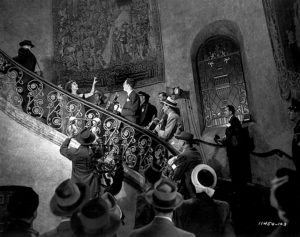 Final Scene: Are you ready for my close-up Mr DeMille
The reference of the name would normally not attract my attention, age-ism and cookie cutter beauty not being within my own aesthetic and rarely being ready for nor desiring a close-up; knowing Jessica's talent, could I not resist the chance at those famous staircases.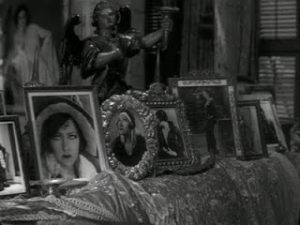 Norma Desmond's Dressing Table; all the photos are of herself when she was young
Upon application there is a memory explosion of the lure and mystery of my grandmother's cosmetics- fruit, sweet resin, rose… Guerlain-esque without wax. A glow of sweet cinnamon seems to light the perfume from within. Even in this early stage, although certainly feminine enough to seduce, there is a strong character here, strong enough for be considered gender neutral- given the male doesn't mind a bit of powder and petal.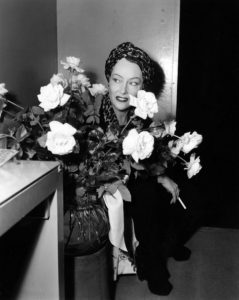 Gloria Swanson taking a cigarette break, with flowers, on the set of Sunset Blvd
It is what occurs in the drawn-out (overnight) which makes Sunset Boulevard one of the most intriguing natural perfumes. An almost literal process of masculinization beings to unfold where sweet, moist fruity floral becomes an equally sillaged, heated astringent smoke and dry culinary cinnamon and spice.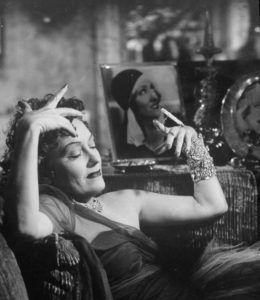 Norma Desmond in her boudoir smoking
Although instantly recognizable as a nod to the concept of sweet decay, it seems more an allowing for all things; appreciating the waning of one kind of frenetic innate beauty into a grounded, cultivated one.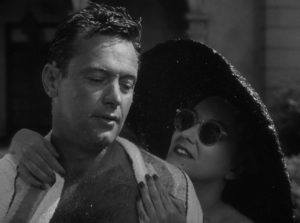 William Holden as Joe Gillis
A unique transitioning from what would be typically considered a feminine perfume into a masculine one hinging on the Tonka (coumarin) base. This pivotal ingredient promotes an inherent humanistic, if not overtly sexual, canvass. It speaks highly of the "cougar phenomenon"- for in the hours Sunset Boulevard will undergo transformation, you will viscerally understand that age has nothing to do with sexual impact; in fact, the longer it rests on the skin- all the better.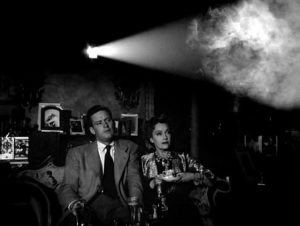 William Holden and Gloria Swanson- Joe and Norma watch her movies
In its final bowing, Sunset Boulevard has become an almost floral fougere, something to be found in the dandiest barbershop- although I could not exactly express how this comes to be, missing several of the classic fougere components. In this regard, Jessica shows herself completely capable of an eco-revisionist preservation of neo-classic aesthetics without so-called requisite petroleum derived synthetic aroma chemicals.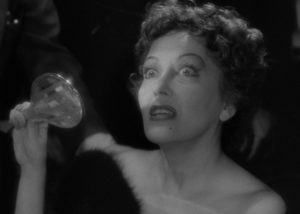 Norma Desmond seeing her aging face
Application is almost an admission of not only being ready for a close-up, but being able to be held at such a range for an extended period of time.
Notes: yuzu, rose, cinnamon, patchouli and tonka bean
-Einsof, Natural Perfume Contributor
*Disclosure: my sample was provided by JHannah Co. for review. Opinions my own
Art Direction: Michelyn. All of us at ÇaFleurebon congratulate and extend our warm wishes to Jessica and her her husband Christopher on the birth of their beautiful daughter Quincy Francis, born June 22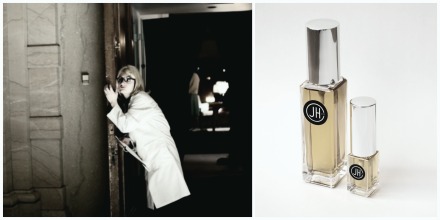 Photo Jessica Hannah from Facebook and Sunset Boulevardd digitalized by MC (Getting ready for her close-up?
Thanks to Jessica of J. Hannah and Co., we have a draw of .25 oz. ($52) Of Sunset Blvd. To be eligible; you must be a registered US CaFleureBon reader (The Log in is on the Home Page). Please leave a comment below on why you want to try Sunset Boulevard and if there is such a thing as cougar perfume. Draw closes June 27, 2016.
We announce the winner's only onsite and on our Facebook page, so Like CaFleureBon and use our RSS option…..or your dream prize will be just spilled perfume.