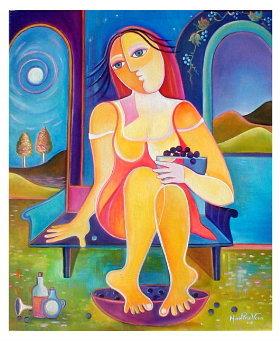 Comparisons between lovers of wine and perfume seem like natural matches. Both sets of aficionados rely on their sense of smell as part of the appreciation of their respective passions.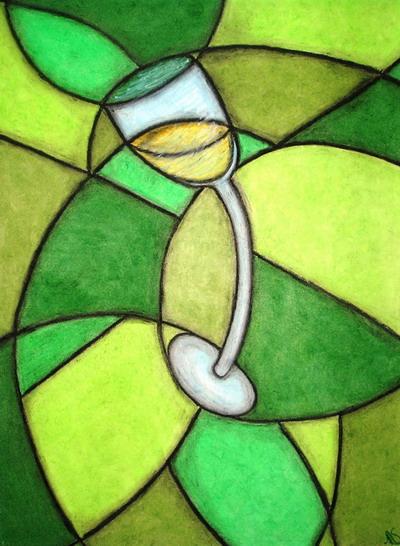 As Contributor Hernando Courtright chronicled "there are times when wine and fragrance can be presented together to great effect". The fragrances of Ginestet; Botrytis, Le Boise, and Sauvignonne are the most successful examples of harnessing the particular scents of wine in a fragrance. While I like those perfumes they didn't fully capture what I consider to be the smells of the working vineyard.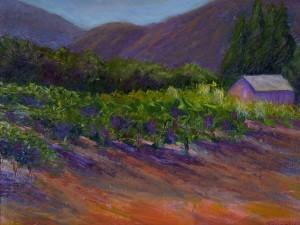 I was involved in the Napa Valley wine industry for a time and got to encounter all of the fragrances that are part of that milieu. From the dusty, gravelly soil the grapes grow in; followed next by the amazing smell of the freshly harvested grapes as they are crushed; finally, the storage of the fermenting juice in their barrels. This is the fragrance I wanted to wear as one who loves both wine and perfume.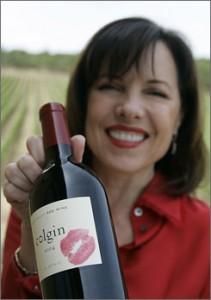 Anne Colgin
To finally find the fragrance that captured this it took two amazing women who show their love for their respective worlds by creating true pieces of artistry. The first of these women is Ann Colgin. Starting in 1992, with her first release Herb Lamb Vineyard, she showed the ability to make one of the greatest California Cabernet Suavignons. Since that beginning Colgin Cellars has grown and added three more labels: Tychson Hill, Cariad, and IX Estate. All of these wines are made in the most limited of quantities and they are among the most celebrated of California Red Wines. The two most recent vintages of IX Estate Proprietary Red received perfect scores of 100 from the influential wine critic Robert M. Parker. The wines of Colgin Cellars are so coveted that there is a waiting list of over 3,500 people who want the opportunity to try them.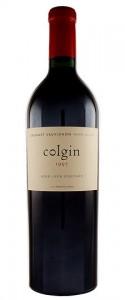 I had the good fortune to try the 1997 Herb Lamb Vineyard and it is an intense opulent cabernet full of aromas of dark berries, anise, and lavender before it shows off the incredible depth of flavor in the mouth.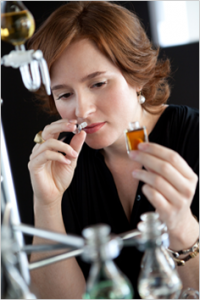 Alexandra Balahoutis
Ann Colgin invited Alexandra Balahoutis, the natural perfumer, owner and creative force behind Strange Invisible Perfumes, to visit her at the IX Estate during harvest. Ms. Balahoutis was able to take in all the unique odors of that experience and turn it into her limited edition fragrance, Essence Of IX. Ms. Balahoutis has become one of the most reliably interesting botanical perfumers working. I was also glad to see that this was going to be a limited edition, which seemed to fit, as it should mirror the limited availability of the vinicultural inspiration. Moreover, I felt that Ms. Balahoutis could be a little more envelope pushing in creating a fragrance which would really capture the vineyard harvest.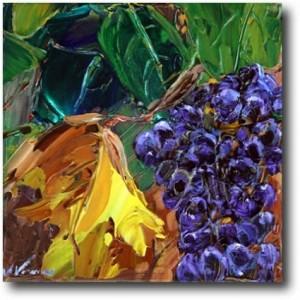 After her visit Ms. Balahoutis went back to her laboratory and began contemplating which ingredients she would need to accomplish her task. She would spend a year at this task but when all was said and done she realized she needed an ingredient she was going to have to create. According to the press materials she "…commissioned a twelfth-generation master distiller, also located in Napa, to produce an exquisite batch of French oak essence…" This is where the artisanal perfumers, like Ms. Balahoutis, show the desire to be uncompromising in the effort needed to procure the ideal ingredient to achieve their artistic vision. At the end of this long road Ms. Balahoutis has created the vineyard harvest fragrance I was hoping for.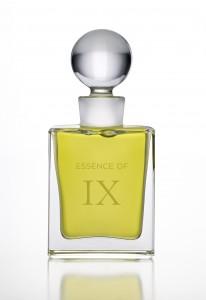 Essence of IX opens in a similar way that my memory of that Colgin Cellars wine smelled. Ms. Balahoutis uses lavender and black currant to mimic the berry and lavender nose of the wine itself. The heart of Essence of IX is a mix of herbal sage and rich honey. The other component in Essence of IX is the 100% organic beverage-grade grape alcohol used as a base. This gives the whole of Essence of IX the slightly grape-like alcohol quality that seems to permeate vineyards everywhere. It seems more pronounced in the heart because the sage and the honey are not the kind of notes that overwhelm.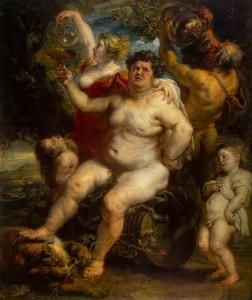 In the base is where the specially made oak accord comes out. As part of the creation of this oak essence a wine called "Esprit de Cognac" was used in the distillation. This oak accord expertly re-creates the smell of the oak barrels racked and full of freshly harvested grape juice which will eventually mature into a singular sensation. Thankfully Essence of IX requires no further aging and can be enjoyed immediately.
Essence Of IX has excellent longevity and modest sillage.
Essence Of IX is an example of the best kind of synergy possible when two dedicated artists combine their passion into one quite beautiful whole.
Disclosure: This review was based on a sample provided by Strange Invisible Perfumes.
-Mark Behnke, Managing Editor