For many a perfumista, one of the most powerful "Proustian" memories is Nuit de Noel. In 1922, the scent most often associated with Christmas was ironically created by a Jewish perfumer and the House of Caron's founder, Ernest Daltroff, one of the most celebrated noses of the early 20th century (who, because he was a Jew, fled Nazi-occupied France in 1940, never to return).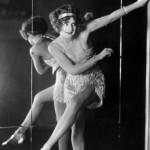 Although evocatively named, Nuit de Noel was actually created as an homage to the Roaring 20s, with its lively celebrations and exotic escapades. Today it is a Christmas tradition, for thousands throughout the world. "Here in Germany we celebrate and give presents on the 24th and it has become a tradition of mine to wear Nuit de Noël by Caron on this special occasion," notes Georg Wuchsa of First-in-Fragrance.com, "It is a fragrance that perfectly captures the magic and warmth of Christmas Eve."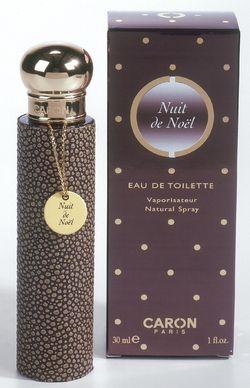 Replete with oriental undertones, Nuit de Noel is composed of jasmine, ylang ylang, rose, iris, tuberose, sandalwood and saxon moss. The bottle itself is superb opaque glass, with a simple gold band reflecting the flapper aesthetic of the period. The case introduced the use of Galuchat – a leather made by pressing grains into the hide to create indentations) into the art of perfumery.
Available at PhytoUniverse.com & First-in-Fragrance .
– Michelyn Camen, Editor In Chief
What is your favorite scent to wear during the holiday season? Leave a comment on site and enter a draw to win a sample of my favorite..Cuir Beluga by Olivier Polge from L'arte et la Matiere collection by Guerlain. Notes of notes of mandarin orange, immortelle flower, leather, amber, heliotrope and vanilla and I dream away the dark hours. Draw closes Dec 22, 2010