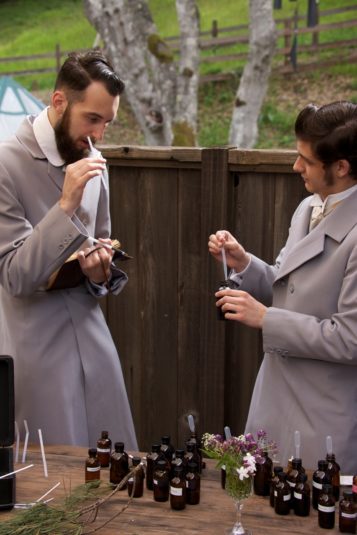 Alexander Chesebro (right) and Ian Fitzgerald of Fitzgerald and Guislain (Mendocino Fringe Festival Blending Demo)
It's been nearly a year since I introduced you, dear readers – to Fitzgerald and Guislain's exquisite natural perfumery. As time progresses they seem to move from strength to strength; I haven't smelled one mezza-mezza fragrance to date. Everything I have sampled is luxurious and grabs me by the throat. This sort of peerless quality – finished, polished, rounded perfume of distinction – can hold its own with any I know.
Their collections fall into three categories at present: The Classic Collection, composed of four eaux de toilettes (Gerefou, an herbal fougère; Nuit à l'Opéra, a dry floral; Golden Rose, a fruity floral; and Eucalypcense, a terpenic incense); the Fitzgerald and Guislain Extraits Collection (Midsummer Verbena, a zingy citrus floral; La Forêt de Fontainebleau, a smoky, spicy leather; and Prunier à Minuit, a jammy incense); and Fitzgerald and Guislain Extraits Exceptionnels (Extrait d'Osmanthus, Rose Imperiale, and Tiare Interdit).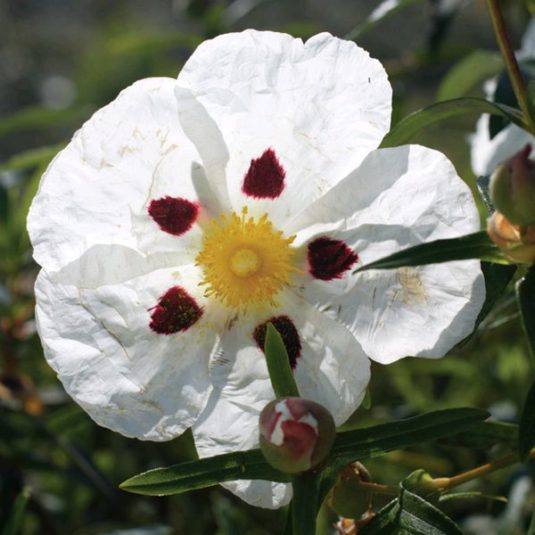 Biloandes©
In addition, Alexander Chesebro has created his aromatic homage to Ernest Daltroff's Tabac Blond and Michel Morsetti's Poivre – Noyo à l' Automne, incorporating the fragrant labdanum bushes which inhabit Noyo Harbor near his native Mendocino.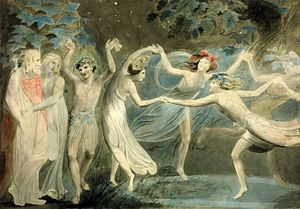 Oberon,Titania and Puck with Fairies Dancing William Blake.c.1786
Fitzgerald and Guislain Extraits Midsummer Verbena: It is midsummer no longer – but one may conjure it at any chosen moment thanks to this golden elixir. I adore its rondeur, its perfect orb-ness in a microcosm.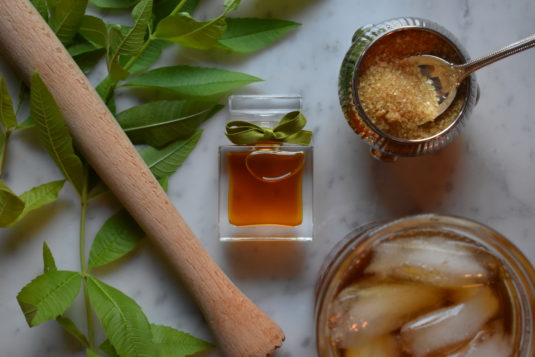 Fitzgerald and Guislain Extraits Midsummer Verbena via Fitzgerald and Guislain
Verbena's lemony-herbal-floralcy sings when partnered by rose Bourbon (among my favorite roses!), African stone tincture flexes its subtle longevity muscles and fulsome sandalwood lends that souterrain creaminess which sweetens the pot. It's quite remarkable what these materials achieve in concert – and you needn't be a natural perfume lover to appreciate its beneficent radiance. Think Mendelssohn, Blake and a Midsummer Night's Dream. Notes: lemon verbena, Bourbon rose, African stone tincture, Indonesian sandalwood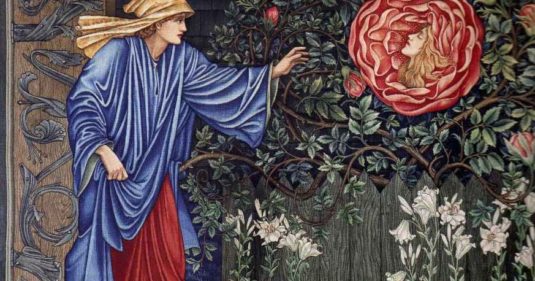 The Heart of the Rose – Edward Burne-Jones
Fitzgerald and Guislain Les Extraits Exceptionnels Rose Imperiale: Rose lovers rejoice: you'll want to roll in the roses, thorns be damned. Here is yet another instance in which one might remark that 'the bride is too beautiful' – heart-achingly beguiling Persian rose wedded to sprightly youthful rose de Mai, embellished with the Golden Standard (Mysore sandalwood) and Irish ambergris for felicitous companionship.Why muck about with perfection? Superb roses and Mysore sandalwood are an ancient alliance for good reason; your nose will happily inform you of that. Ambergris, for me – is a Venus Anadyomene: the pale persistent phantasm of salinity made earthly and possessed of the faintest rosiness buried beneath. In the hands of one who knows, it seems to take so few materials to create something so complete… Notes: Persian rose, rose de Mai, Mysore sandalwood, Irish ambergris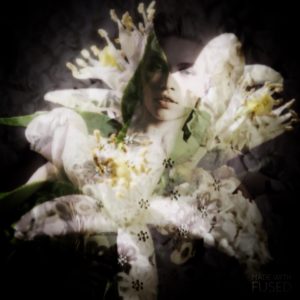 Tiare Gardenia collage by Michelyn©
Fitzgerald and Guislain Les Extraits Exceptionnels Tiare Interdit: Intoxication at the hands of Tahitian gardenia: the buxom beauty of the tropics drop by curvaceous drop. White blossom aficionados will swoon and fall, hard. This jungly gorgeousness harnesses all that's inebriating in the tiare flower with juicy, éblouissant sambac jasmine swanning about in all her fruity glory. Clove is an intuitive grace note for them both and furnishes photorealism. Violet leaf's limpid verdant earthiness hints of wood and crispness; benzoin is sweet, not saccharine. Its warm vanillic note spiced with cinnamon is endowed with a certain powdery balsamic personality which helps fix all these aromatic dramatis personae. I suggest that you succumb. Notes: tiare, jasmine sambac, violet leaf, benzoin, clove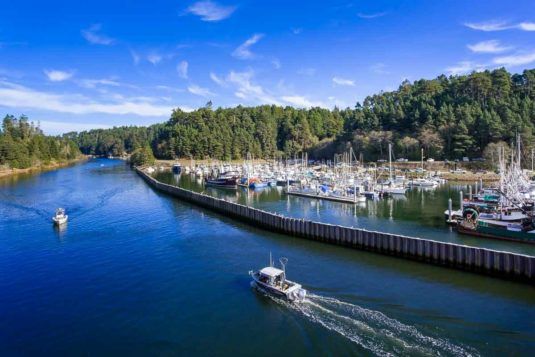 Noyo Harbor View via Fitzgerald and Guislain
Noyo à l'Automne: I think you know by now what happens if anyone so much as breathes the words "Tabac Blond". If I had a signature fragrance this would be in The Top Three of All Time, my second skin. How much more intimate to have it enhanced by the perfumer's own experience and personal associations. I long to smell that labdanum which festoons Noyo harbor!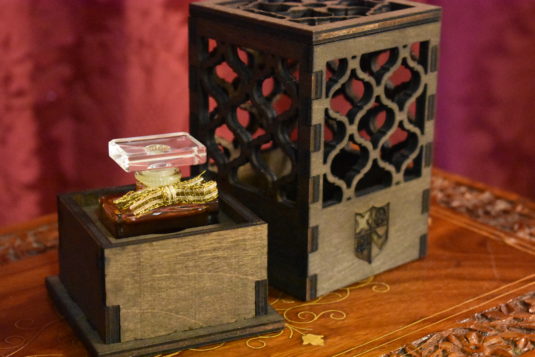 Fitzgerald and Guislain Extraits Noyo à l'Automne
The mouthwatering savor of varied peppers and clove (as in Poivre) foil bosomy Bulgarian rose and ylang ylang perfectly. Unlike Tabac Blond (1919) or Poivre (1954) we don't find such materials as linden, iris, opoponax, vanilla, cedar, et al – but we DO get that tarry leatheriness personified by labdanum, balsamic smoky vetiver, and beloved inky oakmoss. Benzoin stands in vanilla's stead admirably (Tabac Blond); ambergris (Tabac Blond, encore) remains loyal to the last, creating a bloom which rounds out the composition – faithful to its source of inspiration. Noyo à l'Automne is beautiful in its own right, burnished to a coppery glow by ambient warmth. Notes: black pepper, Sichuan pepper, clove bud, ylang ylang, Bulgarian rose absolute, labdanum, benzoin, vetiver, oakmoss, ambergris tincture
Many thanks to Ian and Alexander: in my recent moving digs, I accidentally placed their samples in 'safekeeping' (you know how that goes) – and they sweetly sent me replacements <3 My nose is my own…
~ Ida Meister, Senior Editor and Natural Perfumery Editor
~ Art Direction: Michelyn Camen, Editor-in-Chief
Thanks to the largesse of Fitzgerald and Guislain Perfumes, we have a draw for a sample set of Fitzgerald and Guislain Les Extraits Midsummer Verbena and Noyo àl'Automne for one registered reader in the USA or canada. Please be sure to register. To be eligible please let us know what appeals to you about Ida's reviews, is there one that speaks to you. Draw closes 9/18/2018
We announce the winners only on site and on our Facebook page, so Like ÇaFleureBon and use our Blog feed…or your dream prize will be just spilled perfume.